A Guide to the Challenges DTC Brands Face
12 Oct, 2023
5 min
The rise of e-commerce over the last few years has reshaped the way that the digital marketi...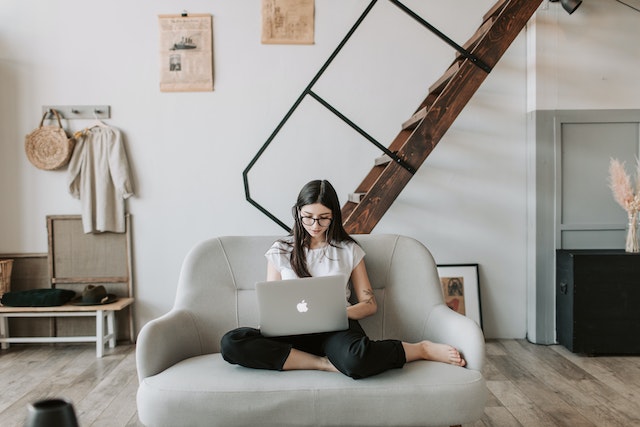 The rise of e-commerce over the last few years has reshaped the way that the digital marketing space operates, and nowhere is this more noticeable than in the increasing popularity of the DTC marketing model. Used by companies to sell their goods directly to customers, direct-to-consumer marketing offers numerous advantages for DTC brands, such as a wider customer market, better relationships with customers, and greater control over brand identity.
In a technologically driven era where customers increasingly expect convenience and personalisation, DTC ecommerce has achieved unprecedented success. However, while many businesses have benefited from the DTC marketing model, there are numerous challenges that in-house brands face.
Not only are they significantly impacted by economic issues like inflation and recession, they are also affected by an abundance of fierce competition, the need to invest in advertising costs, and delivering personalised customer experiences at scale. Despite the difficulties DTC brands have to deal with, there are various strategies that can be implemented to help them navigate through the complex and competitive world of DTC ecommerce.
In this guide, we'll address some of the most prevalent challenges that DTC brands have to deal with and explore 5 of the top strategies for overcoming DTC marketing pain points. Regardless of whether you are new to the world of DTC marketing or a seasoned DTC business owner, this guide provides you with the know-how to help your company secure sustained success.
Most Common Challenges DTC Brands Face
From up-and-coming startups to established international brands, companies of all sizes have adopted the DTC marketing model. The unstoppable rise of direct-to-consumer e-commerce is down to a number of key factors, not least the expectations of convenience and personalisation from consumers raised in the fast-paced age of digital marketing.
According to research conducted by Salsify in 2023, 27% of consumers claim they prefer buying direct, up from 5% in 2022. Though this figure highlights just how popular the DTC marketing model has become, establishing and leading a DTC brand presents a set of difficulties that business owners interested in switching to DTC need to be aware of.
Not only will you be competing with established retail brands, you'll also need to invest significant funds into carving out a unique brand identity, facilitating exceptional customer experiences, and providing swift shipping. Let's take a look at the challenges that DTC brands have to address:
Increased Competition
It's no secret that the DTC ecommerce space has become a fiercely competitive place, with more than 1 in 10 business leaders planning to switch to the DTC model in 2023. And with iconic brands like Nike, Adidas, and Levi's poised to make the jump, this increased level of competition shows no sign of abating. With competition from established brands and new entrants to the in-house marketing model, DTC brands need to think of innovative ways to stand out from the crowd.
The Demand for Personalised Customer Experiences
Every business owner is familiar with the challenges in evolving to match ever-changing consumer needs and expectations, and the increased demand for personalised customer experiences is one such challenge that DTC brands have to tackle. The age-old one-size-fits-all approach is incompatible in an era of greater customer personalisation, and with 60% of consumers saying that they're more likely to buy from a brand that facilitates custom shopping journeys, it's clear that this trend is here to stay.
Advertising Costs
As DTC brands grow, their advertising spending tends to increase dramatically, costs that eat into their overall ecommerce revenue. There are a range of factors that contribute to these rising advertising expenses, such as the growing cost of social media adverts. To mitigate the financial risks posed by high advertising expenditure, DTC companies are having to get creative with their marketing strategy by advertising on less expensive platforms, a notable example of which is TikTok.
Omnichannel Shopping
An omnichannel shopping strategy brings many benefits for DTC brands, such as increased consumer reach and enhanced shopping experiences, however, it also presents several difficulties. Consumers expect a consistent experience across various channels, including online platforms, social media, and physical stores, and maintaining that consistent level of excellent customer service can prove costly and difficult to coordinate.
Supply Chain Issues and Inflation
DTC brands also face challenges associated with supply chain issues and inflation, problems which can make it complicated to strike a balance between maintaining profitability and meeting customer demand. Supply chain challenges that impact direct-to-consumer companies include slow shipping and delivery times, disruption caused by raw material shortages, and managing reverse logistics. Inflation-related problems like pricing challenges and margin pressure also have a detrimental effect on DTC brands.
While it is true that direct-to-consumer businesses experience their fair share of challenges, gaining a firm understanding of the problems can help you to come up with strategies designed to set you up for prosperity. Having the right people at your organisation is a sure-fire way to guarantee long-term success, and whether you require permanent, contract, or entry-level candidates, we have the right digital recruitment services to meet your needs.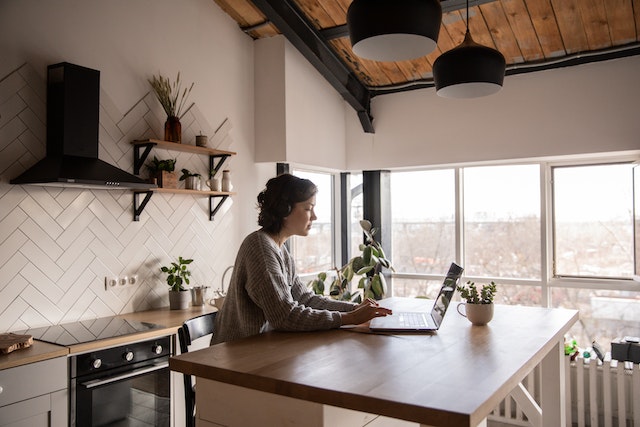 Top Strategies for Managing DTC Marketing Challenges
Despite the challenges we've discussed, DTC marketing nevertheless presents businesses with a unique opportunity to connect and engage with customers, while providing them with a superior customer experience. To run a successful in-house brand, you need to be proactive in managing how your products are perceived by your customer base, build outstanding brand awareness, and work diligently to engage with your audience and retain customers.
DTC ecommerce is rich with competition, but with the right strategies in place, you'll be well-equipped to identify gaps in the market and carve out an esteemed reputation that makes you stand out from your rivals. Here are 5 of the top strategies you can implement to overcome the challenges associated with DTC e-commerce:
1. Embrace an Omnichannel Approach
Many DTC business leaders recognise that customers tend to interact with brands via a variety of online and offline touchpoints, and that's why in-house companies should embrace an omnichannel shopping approach. Ensuring that your customers enjoy seamless omnichannel shopping experiences is an effective way of meeting their needs and encouraging them to buy further goods from you in the future. By integrating your online platforms, social media presence, and physical stores, you'll be providing your customers with seamless and cohesive shopping experiences.
Though DTC brands tend to operate exclusively online, it is important to incorporate in-person shopping in your omnichannel shopping strategy. A report by Retail Economics found that 61% of consumers favour in-store shopping, so opening brick-and-mortar stores or pop-up shops is likely to benefit your omnichannel approach.
Another tip for ensuring that you give customers consistent experiences across channels is to invest in state-of-the-art technology that automates manual tasks. For instance, you could use AI to gain insights into customer preferences, or implement software that integrates customer data across all of your channels.
2. Improve Personalised Shopping Experiences
With 71% of customers claiming to feel frustrated when a shopping experience is impersonal, it is little wonder why so many DTC brands are keen to facilitate personalised shopping experiences. Doing so will not only help your brand to secure a loyal base of customers with impressive engagement and satisfaction rates. Personalisation has become an essential aspect of online retail, so it is crucial that you adapt your marketing activities to ensure that your customers are presented with products that they are likely to purchase.
There are various ways that your DTC brand can go about improving personalised shopping. Key methods include collecting customer data such as preferences and purchase history to suggest products they may like, sending personalised offers, and using AI chatbots to provide customer service. As you develop your personalised shopping experience strategy, it is important to make sure that your marketing techniques don't overwhelm and alienate your target audience.
Bombarding customers with a slew of personalised offers and adverts will damage their shopping experience, so make sure that your recommendations and ads are delivered at the right time. For instance, if your customer leaves their shopping session, a well-timed reminder email may be what they need to return and make purchases.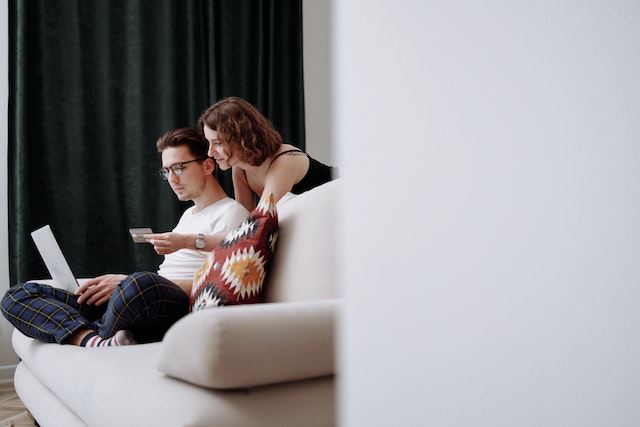 1. Develop a Distinctive Brand Identity
A big challenge that DTC brands face is the sheer amount of competition, and that's why it's vital to develop a brand identity that's uniquely yours. With a distinctive and recognisable brand identity, you'll differentiate yourself from your direct competitors, all while boosting customer engagement, building brand equity, and nurturing trust from your customer base.
Businesses with unique brand identities also benefit from a sense of community that results in a good deal of word-of-mouth advertising. Data shows that 90% of people are more likely to trust a brand if it's recommended by someone they know, a figure that conveys just how crucial word-of-mouth marketing can be.
Once you have established your brand's mission and persona, you can go about crafting a distinctive identity that strikes a chord with your potential customers. Designing a visual identity, creating a captivating brand story, and having consistent messaging throughout all your channels are all effective methods of developing and maintaining a recognisable brand identity.


2. Prioritise Data-Driven Decision Making
As we touched on earlier, collecting customer data is a technique DTC brands can use to make well-informed business decisions. Rather than focusing on outdated marketing practices like prioritising quantity over quality and analysing generic, surface level data, in-house businesses should shift to data-driven decision making in order to differentiate their brand and gain more control over customer shopping experiences.
A report published by Influencer Marketing hub revealed that analysing key metrics like customer data, sales, and market trends allow DTC brands to develop an all-important customer-centric mindset, optimising marketing strategies and overall business operations in the process. With a robust data collection system in place, your business can gain meaningful insights into on-site search behaviour, purchasing trends, and primary customer contact data.


3. Diversify Advertising Channels
The most successful DTC brands stay ahead of the curve by finding ways to reach new audiences and boost performance. Diversifying advertising channels is a sure-fire strategy for companies that wish to expand their customer base. Considering the fact that 80% of users make their purchase decision after online research, it is essential to make your brand and products visible across a range of channels.
Rather than restricting your ad strategy to just social media platforms such as Facebook, you should invest in advertising on e-commerce giants like Amazon, or rising platforms like TikTok. Another fundamental reason to diversify your ad strategy is that it's always advantageous to have alternative advertising opportunities if your ads are removed from a particular platform. Back in 2019, Facebook tightened its advertising guidelines amid much regulatory scrutiny, and many companies were negatively affected by having a key advertising stream removed from them.


The Final Word
While the direct-to-consumer marketing model offers numerous advantages, it also presents several challenges that businesses must navigate to achieve sustained success. These challenges include increased competition, the need for personalised customer experiences, rising advertising costs, omnichannel shopping, and supply chain issues and inflation.
However, businesses can overcome these challenges by implementing strategies such as embracing an omnichannel approach, improving personalised shopping experiences, developing a distinctive brand identity, prioritising data-driven decision making, and diversifying advertising channels. By understanding and addressing these challenges, DTC brands can connect and engage with customers, build brand awareness, and retain customers, ultimately achieving long-term success in the competitive world of DTC e-commerce.
Our Commitment to Digital Recruitment
As experts in DTC ecommerce, our award-winning consultants go the extra mile to help companies recruit the right candidates to propel them toward success. With a vast network of high-quality candidates, we have been providing best-in-class recruitment services for many years. Whether you are looking for a permanent hire, or a short-term staffing solution, we encourage you to get in contact with us today, and we'll strive to meet your recruitment needs.