Building a More Inclusive Workplace: Insights from Taboola's Talent Acquisition Team
28 Mar, 2023
5 Minutes
In today's competitive job market, fostering an inclusive and diverse work environment is mo...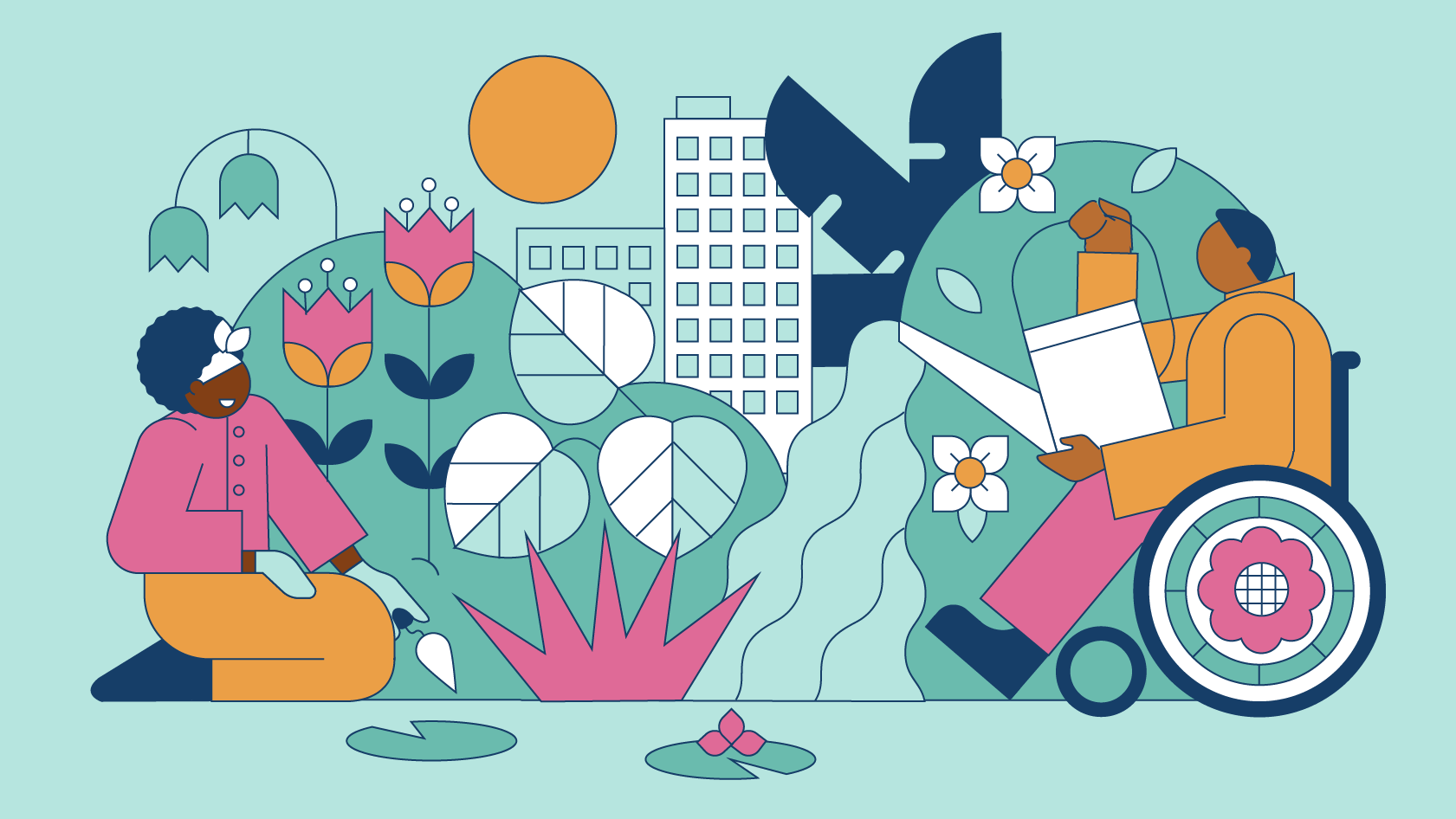 In today's competitive job market, fostering an inclusive and diverse work environment is more important than ever. In this blog post, we share insights from our recent Life in Digital podcast episode with Jennifer Nickrenz and Cynthia Gomez, Global Senior Talent Partners at Taboola, a company that has successfully built a positive and supportive work culture.
According to a study by Gallup, organizations with an inclusive culture have employees who are 3.5 times more likely to be fully engaged in their work. Engaged employees are more productive, motivated, and committed to their organization's success.
Taboola (Nasdaq: TBLA), a global leader in powering recommendations for the open web, were recently listed among the Best Places to Work within Campaign's top 100 list across the advertising and marketing industry.
Their team builds on their award-winning success with awards at Great Place to Work®, Fortune's 2022 Best Workplaces in Advertising & Marketing™. one of the top places to work in Los Angeles by Built In LA, as well as becoming officially certified by Great Place to Work as an employer of choice in the U.S.
What better people to learn from…?!

Creating a Positive Work Environment:
To create a positive work environment, Taboola focuses on global exposure and collaboration, transparent communication from leadership, and fostering a culture that values individual interests and growth. Cynthia notes, "We really pride ourselves on our internal mobility program."
In addition, Taboola hosts unique events to help employees unwind and connect with their colleagues, such as "Piglets at Work" days. These fun and engaging activities demonstrate the company's commitment to employee satisfaction and overall well-being.
A focus on employee wellness and work-life balance is crucial for a healthy workplace; incentives like flexible time off, mental health days, and employee wellness events such as yoga sessions and massages are key.
Fostering Inclusivity and Diversity:
Taboola fosters an inclusive and diverse workplace culture through employee resource groups (ERGs), culture committees, and employee experience initiatives. They also celebrate various cultural milestones and histories, ensuring global participation across all regions.
Jennifer explains:
"it's a way for all of us really to come together and bond and... have these other regions, learn about this history that are not taught over there. So it's really great."
For companies looking to build a more inclusive and diverse workplace, Jennifer and Cynthia recommend staying current with market trends and listening to candidates' needs. Representation matters, and focusing on diverse leadership can make a significant impact.
A 2019 Glassdoor survey found that 67% of job seekers consider workplace diversity an important factor when evaluating job offers. Companies that celebrate differences and that have a reputation for inclusivity and diversity are more likely to attract top talent.
Jennifer suggests, "You really have to stay on top of, and be a part of, the conversation always."
Enhancing Job Descriptions and Setting Goals:
Taboola has also taken steps to ensure that their job descriptions are gender-neutral and inclusive. They worked with a company called Veris Insights to review their job descriptions, particularly in sales roles. By using tools like Appcast to identify and eliminate gender-biased language, they've made their job postings more appealing to a diverse range of candidates.
A 2018 study by McKinsey & Company found that companies in the top quartile for gender diversity on executive teams were 21% more likely to outperform on profitability, while those in the top quartile for ethnic/cultural diversity were 33% more likely to have industry-leading profitability.
Cynthia shares:
"In terms of gender parity, we're aiming to ensure 45% of all promotions and new hires, including key leadership roles, will be women and/or racially diverse by 2025."
Taboola is aware of the research that shows men tend to apply for jobs when they meet about 60% of the requirements, while women tend to apply only when they meet 90% or more. To encourage more women to apply, they've been working on promoting the application process and partnering with diverse organizations, such as Built In and Jopwell. As well as subscribing to diverse organizations like Women in Tech and Sistas in Sales. These partnerships ensure they are reaching a broad range of talented candidates and fostering a more inclusive workplace.

"Our people are the heart of what makes Taboola unique – we're a passionate, inclusive team that supports each other and succeeds as one", said Adam Singolda, CEO and founder, Taboola. "You can copy a lot of things but you can't copy the incredible culture we've built at Taboola. This accolade speaks to our focus on making Taboola a place where our team, all across the world, is empowered and collaborative."
Listen to the full episode here Listen to the Full Episode Here