Why its OK not to be OK
18 May, 2020
5 mins
This week is Mental Health Awareness Week and the theme this year is kindness. We ...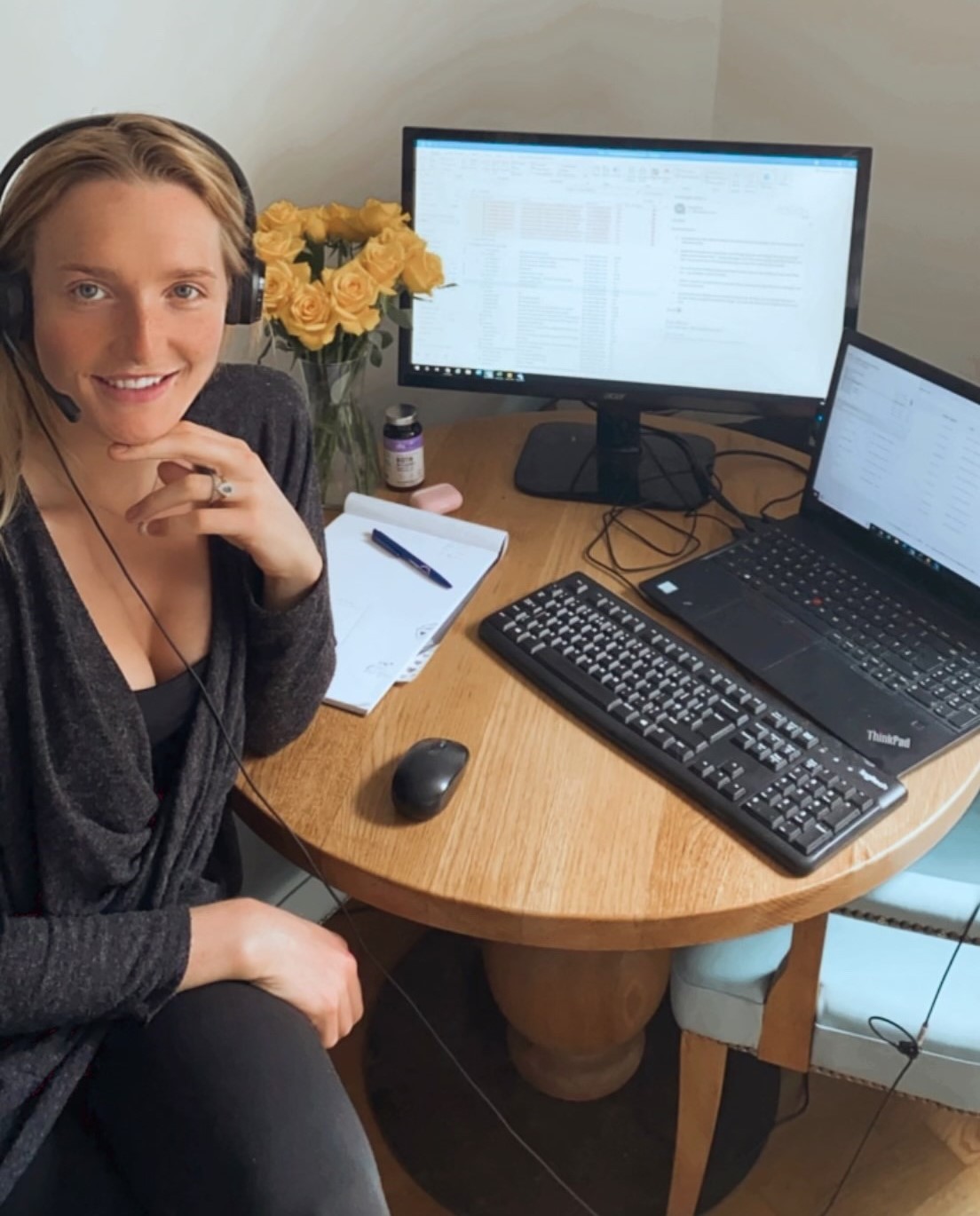 This week is Mental Health Awareness Week and the theme this year is kindness.
We reached out to our team at Sphere to ask them how they're coping during the pandemic and what steps they're taking to look after their mental health.
Today, we spoke with Charlotte Venner, about how her mental health was affected by the pandemic and how therapy has helped her through the lows.
Could you talk about how your mental health has been impacted during the pandemic?
As someone who has suffered from severe to moderate anxiety for the past 12 years, I am used to dealing with the highs and lows of life but when the lockdown was announced it took quite an emotional toll. I am best at my when I have a good routine; when I am in the gym, my diet is good and I have amazing people around me. As you would expect my life (along with the lives of so many) was turned upside down in the space of 24 hours.
The main problem for me during this time is that there is little clarity to anything as it is such an 'unprecedented' time (if I don't hear the words unprecedented and pandemic in my lifetime it would still be too soon) no one can tell me what the future will look like to ease my anxiety or tell me the answers to my concerns, so this has been tough.
Having to work, work out, relax, and rest in a 1 bedroomed flat is not easy, but I am lucky that I have had such a good support network to help during the low points.
How are you trying to support your mental health right now?
I have seen therapists on and off for 12 years usually once a week for two months or so and picked it up again whenever needed. When everything changed on 16th March, my first call was to Mind who helped me over the course of 2 days with an initial call and a follow-up the following day and advised me to go back to regular therapy, which I am now receiving once sometimes twice a week via Facetime.
I am super lucky to still be busy and working – keeping myself productive is important to me, trying to get a couple of home workouts done and watching how much I am eating and drinking, although this is easier said than done – with not much to be excited about a naughty meal and a glass (bottle) of wine is as good as it gets at the moment.
I can't stress enough that having a glass of wine and a cry is very normal, I do this at least 3 times a week at the moment, sometimes it's over a reality tv engagement and sometimes it's because I miss family and friends.
Not being ok, is ok – talk about it, get it out and pick yourself up and plan for a better day tomorrow.
How has therapy supported you and your mental health?
Therapy is amazing and really helps me. I love to talk about myself which helps(!)
Therapy comes with no judgment and it's a safe space to voice my anxiety. When I talk about the worst-case scenario that I have concocted in my head, I will say it out loud and hear how absurd it sounds. Other times my therapist will agree that I should be concerned and we discuss the tools I can use to overcome the worries and concerns. The tools I use include writing my concerns down and spider-diagramming solutions, I wish I had the commitment to keep a journal as I think this would be super helpful.
Therapy always empowers me, I have never heard of someone coming out of therapy even worse than they went in – I couldn't recommend it enough.


What would you say to anyone that is struggling currently?
Try and talk about it! As I said in the previous question, my favourite topic to talk about is myself so this is something I have never struggled with! I live with my heart on my sleeve but I understand that some people struggle to open up - it really is the best cure.
9 times out of 10 I spend my therapy sessions talking myself "off the cliff" (as my therapist says), making myself feel better by listening to my irrational thinking. I also have to keep reminding myself how lucky I am to still be in a job I love, have a roof over my head, and have a healthy family. Keeping perspective and talking would be my top two tips - Be kind, be brave, and be grateful.
What does this year's Mental Health Awareness Week's theme 'kindness' mean to you during this time?
I would like this to be a theme all year, every year. It really is true that small acts of kindness go a long way – too often we underestimate the power of a smile, a kind word, and a listening ear, an honest compliment or the smallest act of caring; all of which have the potential to turn someone's day around."In a world where you can be anything – be kind"
Charlotte Venner
Senior Consultant – Product & Project Management
Whether you're concerned about yourself or a loved one, these helplines and support groups can offer expert advice: click this link