3 reasons that stop you getting that great sales role
30 Aug, 2019
5 mins
2018 holds the record over the last eight years for the number of professionals employed in ...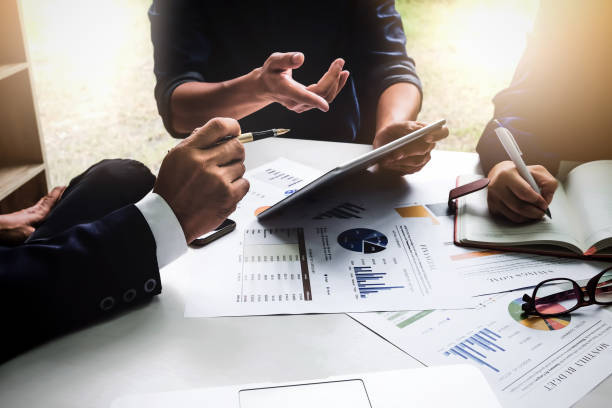 2018 holds the record over the last eight years for the number of professionals employed in the sales or marketing sector. As cited from Glassdoor, 977,000 UK professionals were employed last year.
Whether you're working in business-to-business (B2B), retail or e-commerce, recruitment, outbound telesales, customer service, advertising, media or in the pharmaceutical sales, there are plenty of career options available and paths down which to progress.
There's no wonder so many graduates are looking to sales as a career option, but what are the top reasons graduates fall short at the interview stage?
Not Developing your Skills
Sales positions rarely need a background with a specific degree, instead, certain 'soft skills' are desired (great news for graduates... no need to retrain!). Soft skills are less technical and more interpersonal, making them harder to teach and therefore more important to develop.
Our graduate team gave their take on what soft skills our clients look for:
Adopting a tenacious and confident attitude, that communicates your ability to partner with clients and achieve results
A resilience to rejection. Always searching for ways to improve
Emotional intelligence; sometimes difficult to recognise, but important when understanding the needs of your clients and customers
Ability to build rapport quickly
An entrepreneurial spirit; continuous motivation to progress and self-improve
Poor Preparation of Questions at Interview
This can be tricky as a graduate with little to no knowledge of what to expect, however, preparing for an interview is key to showing your enthusiasm.
This point is two-fold; it is important to feel confident in answering questions about yourself and also the questions you are asking.
When being asked questions, pitch your experience and adapt to the style of questions asked, making your answers relevant.
As with client meetings and pitches, showing that you've done your homework can make the difference in closing a sale. While you don't want to come across as rehearsed or disingenuous, practising in advance will help you answer questions thoroughly and without stumbling.
Secondly, have some thoughtful questions prepared (and don't be afraid to ask questions throughout the interview)!
This is one of the most important parts of the interview as it shows you have engaged with the conversation and have a genuine interest in the role and company.
• Do you know exactly what the role entails?
• Do you know what will be expected of you in the first 3 months to a year?
• Do you know what your targets are?
• Do you know what the commission structure is and what that means to you? i.e. How much money can you expect to make as a graduate
• Do you know who has been successful at this company? Do you align with these values?
​
Read more about the perfect interview, here.
Problematic Social Media Exposure
We all know how great your trip to Ibiza was(!), but how you present yourself on social media can affect how you are perceived at an interview. It's worth having a digital detox of those drunken photos and put your best foot forward.
Even better, use social media as a platform to market yourself. Take a look at Daniel Daggers 'The Luxury Real Estate Advisor' who was one of the first to market himself in the UK's Real Estate space and has amassed 28.4K followers (at the time of writing).
While direct, in-person retail still tends to be the preference for most consumers, the UK e-commerce industry has accelerated rapidly with a 14.9% growth rate in 2018 and a revenue of almost £96 billion, according to eMarketer. This means your next sales role may require you to have digital sales experience and proficiency on digital platforms.
Don't lose out on a career in Sales!
To build a career in sales, start preparing and get some experience wherever you can.
To find out more, please get in touch with myself amy@spherelondon.co.uk
Or check out our live graduate sales vacancies, HERE.