A fast start to Q4
18 Oct, 2017
5 mins
Q4 is underway, and as our period of growth continues, we are thrilled to welcome Rob Moss t...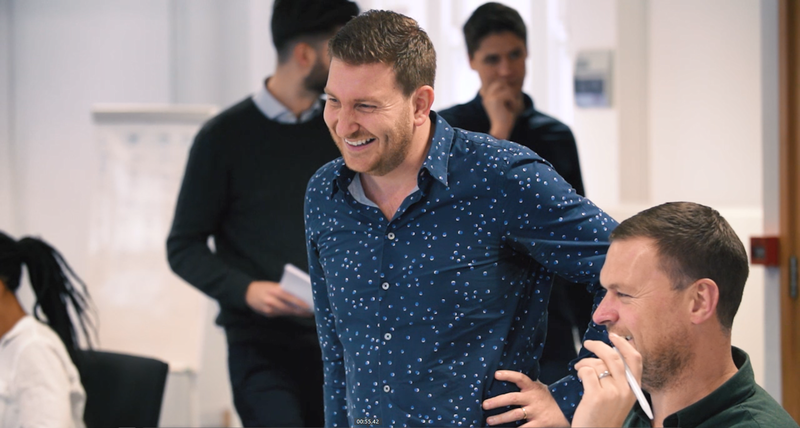 Q4 is underway, and as our period of growth continues, we are thrilled to welcome Rob Moss to the business as Senior Manager, responsible for leading the growth of our Marketing team and both strengthening and developing customer and candidate relationships across the UK and Internationally.
With over 10 years' in recruitment, and experience heading up successful teams in both London and Sydney, Rob joins at a really exciting time as we continue to grow and look set to take our headcount to 60 people by the start of 2018.
On the move to Sphere, Rob said, 'Sphere had a clear vision and credible plan to grow the Marketing team over the next 12 months. It's an exciting challenge professionally which will afford me the opportunity to take the next step in my career, whilst being part of a great team, and taking the lead in shaping their development as individuals.'
Rob's appointment coincides with the launch of our International Marketing team, led by Sphere Director and Co-founder, Niall Phelan. The team, including Senior Consultants Anton Greig and Kate Turner, will focus predominantly on marketing roles across EMEA, in particular Germany and The Netherlands.
The launch is a result of the demand we've seen over the last 6 months from our client base and the incredible results our International team are already getting for them across their digital media operations and sales teams.
Commenting on the launch of Sphere's International Marketing team, Niall said, 'We've already seen real success from our International team across other areas of the business and now is absolutely the right time for us to extend our offering to our clients on a global scale.
The tech scene in cities like Berlin and Amsterdam is thriving. We've seen a number of senior candidates from London move out there to build marketing teams and they've realised the lack of digital talent and specialist recruiters who understand their businesses. It's such a fantastic time for Sphere - we've been successful in relocating UK talent to the continent and also building a strong local talent network and we see this as being a key focus as we continue to move the business forward.'
Welcome to Sphere Rob, good luck and good luck to our International Marketing team!