A New Look Board - Sphere Digital Recruitment
25 Jul, 2022
5 mins
Having recently won Best Small Company in the UK (Best Companies Q2, 2022), achieving "World...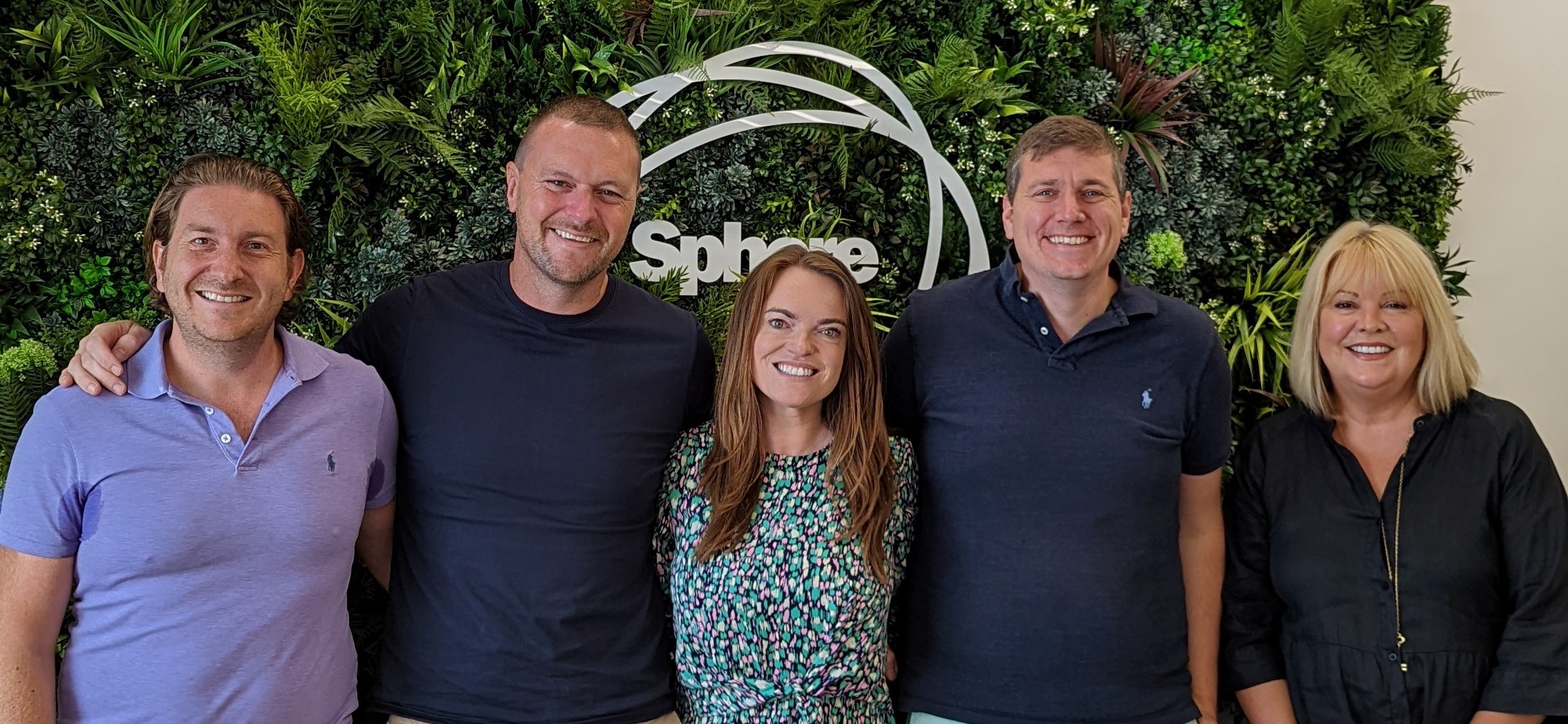 Having recently won Best Small Company in the UK (Best Companies Q2, 2022), achieving "World Class" accreditation and in our tenth year of business, we are making some exciting changes to our Board of Directors.
Laurence Smith, who acted as NED at Sphere since our inception and who was a driving force in our founding team, will be moving on from the business having sold his shareholding in the company.
Laurence's guidance, experience and his long-term thinking have been a key component of Sphere's success.

When Sphere set out, Laurence said that "he wanted to take the company to the Premier League" and ten years on, it is fair to say that this has been accomplished.

Tara Ricks has joined Sphere as Non-Executive Director. Tara brings a wealth of experience in the recruitment sector and her knowledge of America, Contract, Europe and in deploying technology all align to Sphere's strategic aims.

"I have a passion for ambitious recruitment businesses who embed core values throughout their DNA, and as such am delighted to be working with Sphere. Really excited to be supporting the business in its next stage of exciting growth", Tara adds.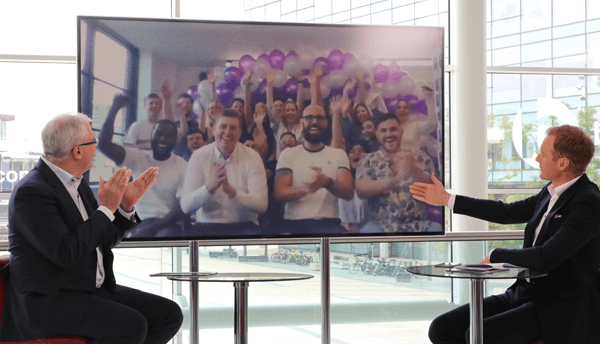 Sphere's co-founder, Niall Phelan, will be moving into a Chief Customer Officer role. Our customers have always been at the heart of our business and, as we continue to scale around the globe and as we provide our customers with more services centralising our customer development strategy "from the top" is an important part of our onward service offering.
Niall added: "I'm excited to work more closely with Sphere's existing, and new, customers and to work across our business to create a seamless experience for our customers who increasingly work with multiple teams at Sphere and in multiple locations".
Ben Steer is moving into a Chief Operating Officer role. Ben joined Sphere from Tate and Lyle in 2015 and has bought with him a "big company" mentality and "world class" data and reporting from the get-go. Having previously worked as Sphere's Finance Director, Ben now overseas Finance, People Development, Marketing, Internal recruitment and Operations and he has been instrumental as Sphere have grown from a £3M to £12M t/o business over the past 5 years.
Ben continues to be a catalyst for organisation change and growth and his new role will enable him to work with Sphere's CEO and fellow Board Directors on Sphere's long-term development.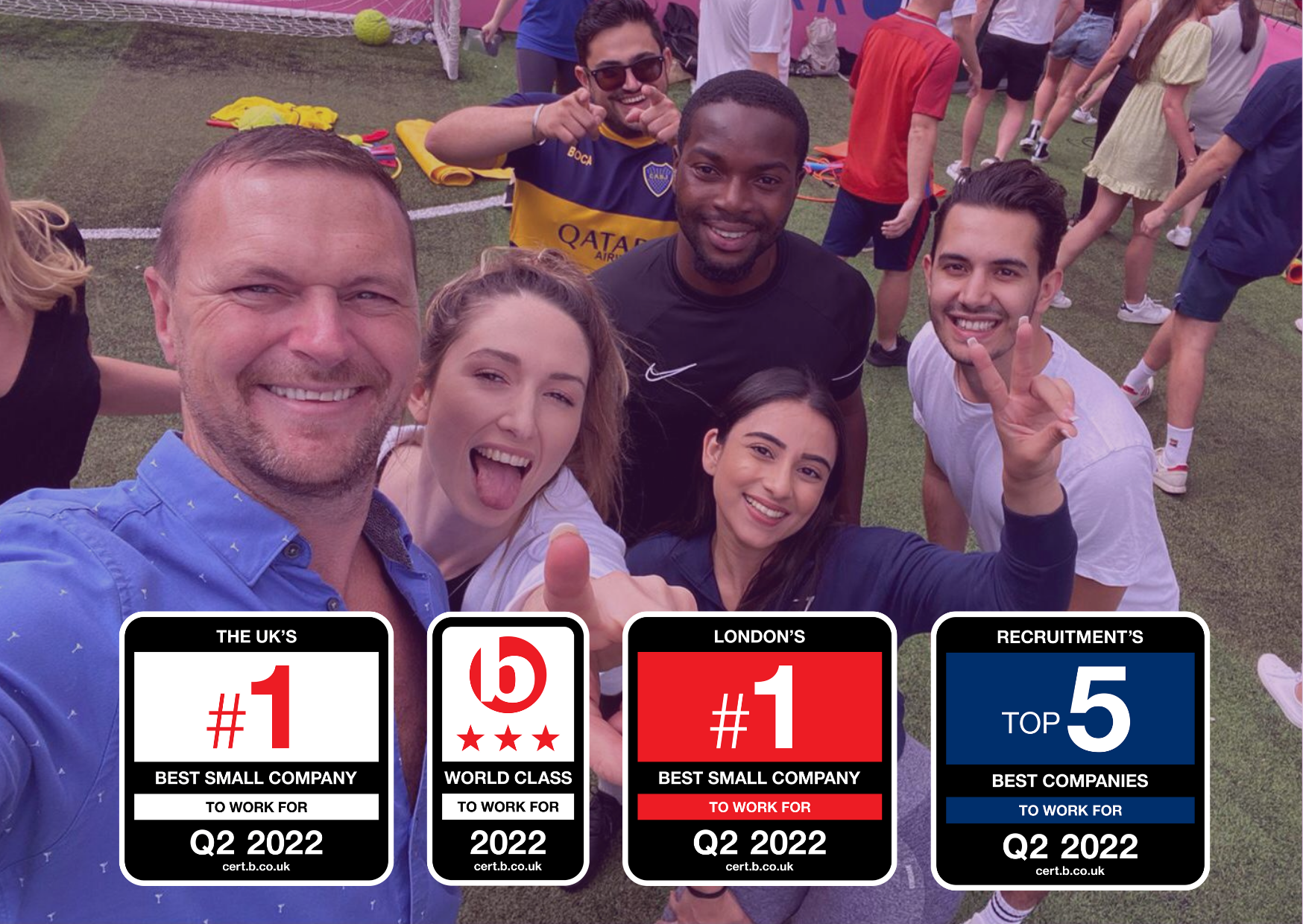 Holly Simpson, who joined Sphere as a graduate and as our 8th employee, is being promoted to the board. Holly's remit will expand and our Future Talent business will report to her. Holly becomes the first person to be promoted to Sphere's board and, as a Board Director, Holly will naturally increase her level of involvement across all of our business and functions.
Ed added: "Holly joined Sphere as a Graduate and she has played a critical role in our success over the last ten years.
"Holly has so many incredible talents yet her enabling of others and creating brilliant teams who work together, and for our customers, continues to stand out to us all. We are delighted to have her input on the board. She's a special talent who will improve our business for all"
Hannah Brown is being promoted to Associate Director. Sphere's contract business has doubled in size over the past 12 months, and it now represents over 30% of our UK revenue. Expanding our contract business in the UK and Globally is one our Sphere's most important strategic aims over the next 3 years and Hannah's new role will allow her to continue to do whilst she works more closely with board.

"Hannah is a thoroughbred high achiever. She sets incredibly high standards and has an insatiable appetite for excellence. Hannah has enabled our contract team to exceed 30% of our turnover in the UK and, more so, she has built brilliant systems and processes and been pivotal to the roll out of our enhanced tech stack this year. Contract is going to keep growing and growing with Hannah and her incredible team in place" Ed shared.
Sphere Digital Recruitment continues to expand from within and with several other significant management and consultant level promotions at the halfway stage of the year we are excited to start the next ten years of our onward journey.

Get in touch with us for more information or to work with us: hello@spherelondon.co.uk