Ad Ops and Programmatic key findings from Salary Survey
21 Mar, 2022
5 mins
Wahida, Consultant on our Ad Ops & Programmatic team shares her thoughts on this year's ...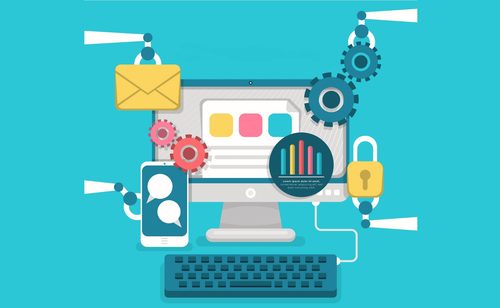 Wahida, Consultant on our Ad Ops & Programmatic team shares her thoughts on this year's Salary & Benefits Survey this year...
Being in my first year of recruitment, one thing I can say I have learnt to understand the true meaning of is a 'candidate short market.' Because of this, we're finding that anyone qualified candidate can be interviewing for up to 8 different businesses at a time and is typically offered and off the market within 5 days.
My advice to anyone recruiting for a programmatic trader, ad ops specialist or account manager is to not wait around – a 1 stage process will be your new best friend!


Gender Split
Firstly it is clear that Ad tech has remained a male dominated industry, in 2020 our candite pool was 58% Male and 42% Female. We've found a steady increase in this trend, as our 2021 consists of 68% Male vs 32% Female.
There has been a growing trend of retaining and recruiting women for leadership positions, across all industries globally. Which is great to see! But in order to make this possible, businesses must continue to promote from inside, upskill and train women. This should be consistent from executive levels, all the way to Director and Heads of positions.


Bonus
Something that I've become increasingly aware of is how different bonuses are between different business across the market. It's also become increasingly clear that bonuses hold different value to different people. For some it's a token of appreciation, for others it's evidence of a successful and thriving business, and for some it means nothing at all.
The number of those in receipt of a bonus has increased slightly from 2021 but is still not at pre-2020 levels: 67% in 2020, 49% in 2021 and now 53% in 2022. Naturally, we acknowledge that this is a knock-on effect from Covid, but seeing that there is a steady increase in this is definitely a positive takeaway.


Benefits vs benefits wanted
We also found that medical, dental or optical insurance has risen in importance with a 12% variance between those receiving and wanting the benefit
Consistent with last year, flexible working and unlimited annual leave remind the most desired benefit with the biggest difference between those receiving and desiring the benefit:
Where some were lucky enough to take away a bonus at the end of the year, it's also important to highlight 0% of those working in Ad Ops and Programmatic were offered stock options. The ad tech space is forever thriving, and stock is something that candidates find very difficult to leave behind, and in return contribute to retaining talent in the business.


Satisfaction
Overall, an alarming trend that I've found for the reason people are leaving their current role is salary – which has increased by 22% from last year.
Important factors in their job search
Salary & Bonus (76%)
Culture (64%)


Development (59%)
Although salary satisfaction has improved with 40% 'satisfied' (an increase from 33% in 2021) and less people are 'dissatisfied' (13%, down from 25% in 2021). Matching salary demands remains the 2nd highest challenge facing businesses (39%), behind hiring & onboarding (44%).
Salary & bonus has overtaken culture as the most important factor that Ad Ops and Programmatic professionals consider when they search for their new jobs in 2022: 85%, up from 71% in 2021. However, Culture still remains 'very important' at 63%, a slight decrease in importance from the 78% we reported in 2021.
In such a candidate short market, where talent is so scarce this is super important. I'm sure all businesses would want someone to join for the right reason and essentially overlook the numbers. But naturally, money will play a part in a candidate's decision making.
If you want to find out how your salary & benefits compare to those across the digital space download the report here.
Additionally, if you are looking for Ad Ops or Programmatic opportunities, reach out to me on Wahida@spherelondon.co.uk