Avoid these 5 common mistakes on your CV
14 Oct, 2019
5 mins
You've heard it a hundred times, "the job market is hugely competitive", so standing out is ...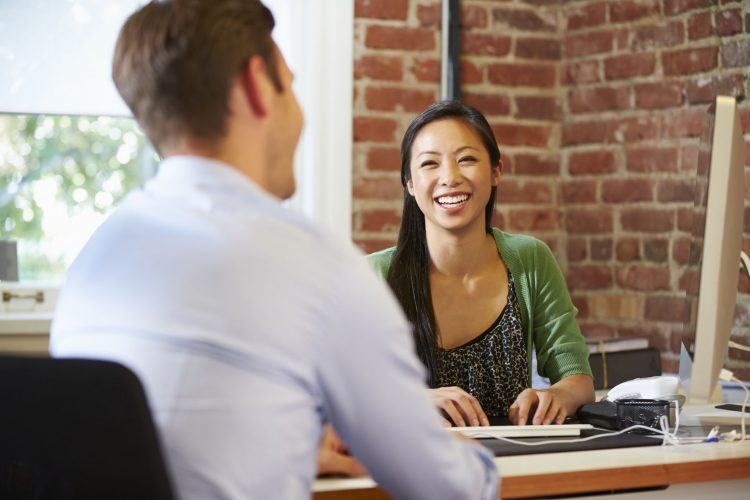 You've heard it a hundred times, "the job market is hugely competitive", so standing out is paramount, and not for the wrong reasons.
Here are our suggestions on 5 common mistakes made on CV's and how to rectify them.
Approximately 40% of all hiring managers say they spend less than a minute looking at a candidate's CV and 25% spend less than thirty seconds reviewing them! With these odds, it is a good idea to be as direct as possible and stand out, fast.
A little insider knowledge for you: internal teams at big businesses who receive a high volume of applicants, often use a software platform known as an applicant tracking system (ATS). This software is designed to filter out the least qualified applicants automatically. These systems eliminate roughly 75% of job applicants before an actual human ever sees their resumes.
If you're among the lucky few that pass the ATS filters, you then must pass the scrutiny of the recruiter or hiring manager. A CV needs to stand out by being scannable in a matter of seconds.
At Sphere, we still do our CV reviews the old-fashioned way and scan with our eyes but it's still important to follow these steps if you want to increase your chances of being seen for the job you're coveting!
1. Correct Contact Details
This might sound obvious, but you would be surprised how many people get this wrong.
Correct phone number? Complete email address (that's still in use?!)
In the past, it was common to see CV's where candidates would put their full home address near the top of the document. If you're looking to relocate and don't have a local address, the elimination of any address information on the resume is advised.
If the job is nearby, adding the city you live in is enough. At this early stage of the hiring process, the street address is not necessary.
It's also worth looking at the email address you're using. Gone are the days of MSN and bizzare email addresses. Keep your email address simple and professional to project the right first impressions.
2. Hobbies
We often see CV's that include "Hobbies". While employers consider personality during the process, including personal hobbies on a CV is not helpful to the interviewer.
This type of personal information is not what recruiters are necessarily interested in. If your hobbies are not related to the skills or experience the company is looking for in a recruit, they should be left off the CV.
Sorry, avid chefs!
3. Irrelevant Work History
Many applicants make the mistake of thinking that a CV should be an exhaustive list of their previous work experience. The truth is, previous jobs that are not pertinent to the position that is being pursued is not necessary.
For example, if you worked in the fast-food industry in your teens, but are now in your thirties looking for an office position, that restaurant job will not help secure a spot. This is also true for jobs that are held for short periods during university. The job history should tell a story that illustrates the ability of the candidate to fulfil the needs of the company successfully.
Consider whether your past experiences are relevant and whether discussing them at interview stage is going to be beneficial to your chances of securing the role.
4. Style and Font
As we mentioned earlier, the ATS will filter out candidates that don't fit the criteria set by the employer. These systems will also reject resumes that are formatted in a way that is confusing to the software. Therefore, the structure and format of your CV are so important. To be on the safe side, the layout should be in a clean and simple format that doesn't favour style over substance.
When it comes to the font used in the resume, fancy fonts should be avoided. Your CV's font says a lot about your character. The readability of the font is the primary factor to keep in mind. This also means that the size of the font should be approximately 12 points for the body and heading should be between 14 to 16 points.
There are of course exceptions to the rule depending on the industry your in. For example, creatives will often look for CV's that are a little outside the box and represent the applicants style and creativity.
5. Past Salary Disclosure
Supplying current or past salary information is not a good idea. By disclosing your previous salaries on your CV, you could face tricky conversations when negotiating your future pay.
Some candidates will inflate their past wages earned on their CV. This strategy will more often than not backfire, and the candidate will be caught. Overall, keeping past salary information off the CV is the best policy.
Despite high competition for jobs, you're reading this! That means you're closer to standing out from the competition.
Remember it is just as important to leave out unnecessary details just as it is to include the important ones. Keep your CV as direct and informative as possible, while avoiding the elements mentioned above.
If you want to reach out about your job search, please contact us on hello@spherelondon.co.uk