Burnout – Why we are working longer hours and taking fewer sick days
24 May, 2021
5 mins
The World Health Organization reported this May that increased hours (55+ a week) ...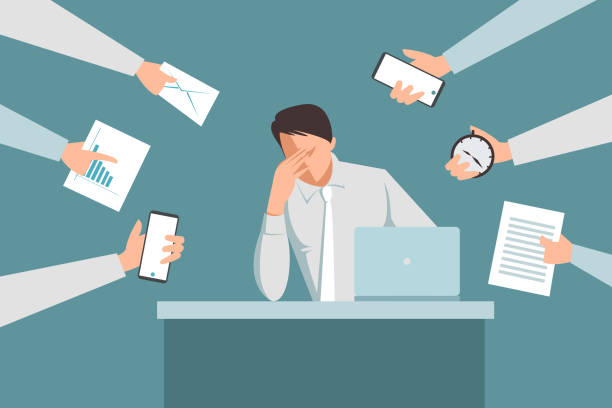 The World Health Organization reported this May that increased hours (55+ a week) were responsible for about 1/3 of all work-related diseases. In our most recent surveys, we found that since 2020, people are working longer and harder than ever before...
We polled 28,605 people which showed that over half (53%) of employees were working 'much more' and only 16% stated they were working 'about the same' since the start of 2021; with an eye-watering 81% stating they had taken fewer sick days in 2021.
"The COVID-19 pandemic has significantly changed the way many people work", said Dr Tedros Adhanom Ghebreyesus, WHO Director-General, "Teleworking has become the norm in many industries, often blurring the boundaries between home and work."




Create a caring culture
Keeping in touch with our internal teams is vital to managing their workload and avoiding burnout. Can those Zoom meetings be turned into walking meetings on the phone?
EAP's can help us to support staff that are not willing to come forward when they are stressed. These helplines give HR teams the resources to better care for the individual needs of their teams.

​

Building structures that promote recharge
Flexible working (69%) and uncapped holiday allowance (20%) continue to be the most sought after benefits across all sectors (as cited from our latest Salary & Benefits report) and in order to attract the best talent, businesses should start thinking about their practices and how they're demonstrating that they're on top of their team's mental health.

We understand there is still controversy over unlimited holiday with debates over whether this is effective or reduces the amount of time off taken; this is something we are going to be exploring further and would greatly appreciate your thoughts on this.


What's the future of the workplace?
We could hypothesize that working from home could be having a negative effect on people's relationship with work. We could also say that WFH (and avoiding the dreaded tube) is having a positive effect on people's health. It is too early to say what people's relationship with office vs WFH will be, but we are keeping our finger on the pulse.
If you have any thoughts or comments, please do reach out to me - amy@spherelondon.co.uk (Senior Marketing Manager)