Combining marketing with recruitment
18 May, 2017
5 mins
It's great to be recognised for all the hard work that everyone put's into making our busine...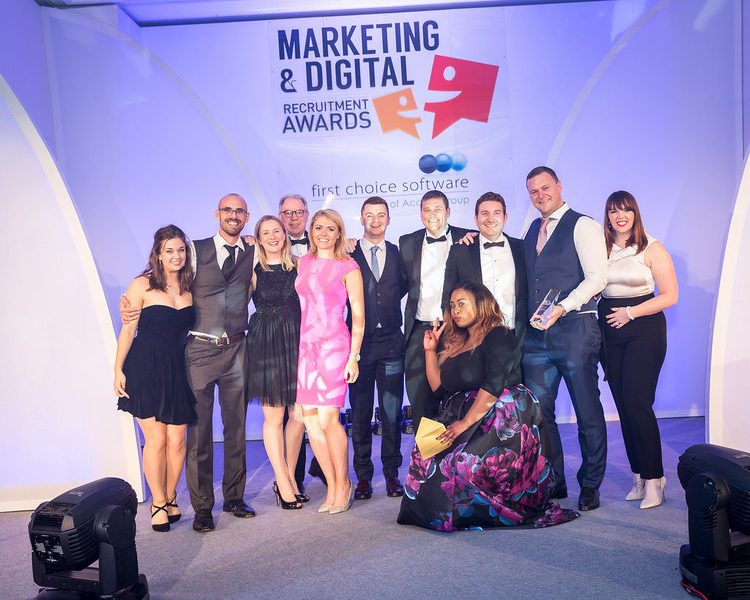 It's great to be recognised for all the hard work that everyone put's into making our business a special one. We have grown from two to fifty people in a little over four years and winning so many awards made us all feel truly satisfied and that we had made a difference.
Sphere was set up to be a "world class" business and winning awards was something that we set out to do. Winning awards has always helped us attract the best people to our business and to work even more closely with outstanding customers.
What do you think has facilitated this success after just four years in business?
Sphere have had a very clear and simple plan to grow our business from before we launched. Working to a plan, with sound financial planning and with clear and well communicated goals and aims have helped massively.
We talk about growing our business for our people and our customers. By investing heavily in our team and by providing a brilliant environment to work in, we have been able to build a brilliant and engaged business. They in turn do a brilliant job for our customers, and this drives customer led expansion. Our customers want to work with more of our teams and in more regions globally.
We can articulate how we have grown our business clearly and simply. We have grown our headcount, turnover and profitability whilst retaining our people and our customers and we have done this in a positive, meaningful and engaging way. I think that this has made us an outstanding business.
We have also proved that we have plans to continue to expand and grow and each year we do, for the most part, what we set out to do.
Our employees are important in every element of all our failures and successes - we always put our people first. One of my truest beliefs is that if that if you create a great place to work and focus on "employee experience" and developing an engaged team everything else follows.
How important is marketing for recruitment agencies?
Critical. We have always had a plan to build and develop our brand and invested in marketing. Our marketing department help us acquire more candidates and more customers. It also enables us to build with and engage with talent communities in a fun and relevant way. Our marketing department also play a leading and an active role working with our customer's businesses helping them with important issues like their employer brand and their position in the market.
Our marketing department play a pivotal role in positioning Sphere as a great business to work with and for. As well as leading our external marketing efforts our they help us to connect our people and teams internally. They communicate everything from our plans for future, to what our teams do and how they can work better with one another.
Do you have any top tips for agencies looking to improve their marketing techniques?
Have an annual plan for each of your key marketing activities and know what you want to do and why you are doing it
Capture and segment your data. Recruitment companies deal with so many businesses and if you can capture and organise this data you can communicate with your customers in a unique way
Invest in marketing and make it important to all your people – it takes a team effort and people working together to get great results
To grow our business in London around our existing teams and customers
To continue to grow our International team which are already having impressive results after only starting at the beginning of 2017
To identify another sector to launch a team in
To continue to focus on employee and customer "experience"
Above all, we want to deliver a great environment for our people to work in, create opportunities for their careers to grow and we want to be a brilliant business to work with.