Diversity and Inclusion and Attracting Talent - The Future of Talent
13 May, 2019
5 mins
The first event in our 'Future of Talent' series kicked off on Thursday 28th March as we wel...
The first event in our 'Future of Talent' series kicked off on Thursday 28th March as we welcomed HR, People and Talent Acquisition professionals, plus our incredible panellists to Six Storeys in Soho.
Stepping away from our typical events programme, which traditionally focuses on issues within the programmatic world, the morning's topics were much more 'people' focused, with discussions split over two panel sessions and a brief intro to our latest Salary & Benefits Survey from Sphere's CEO, Ed Steer.​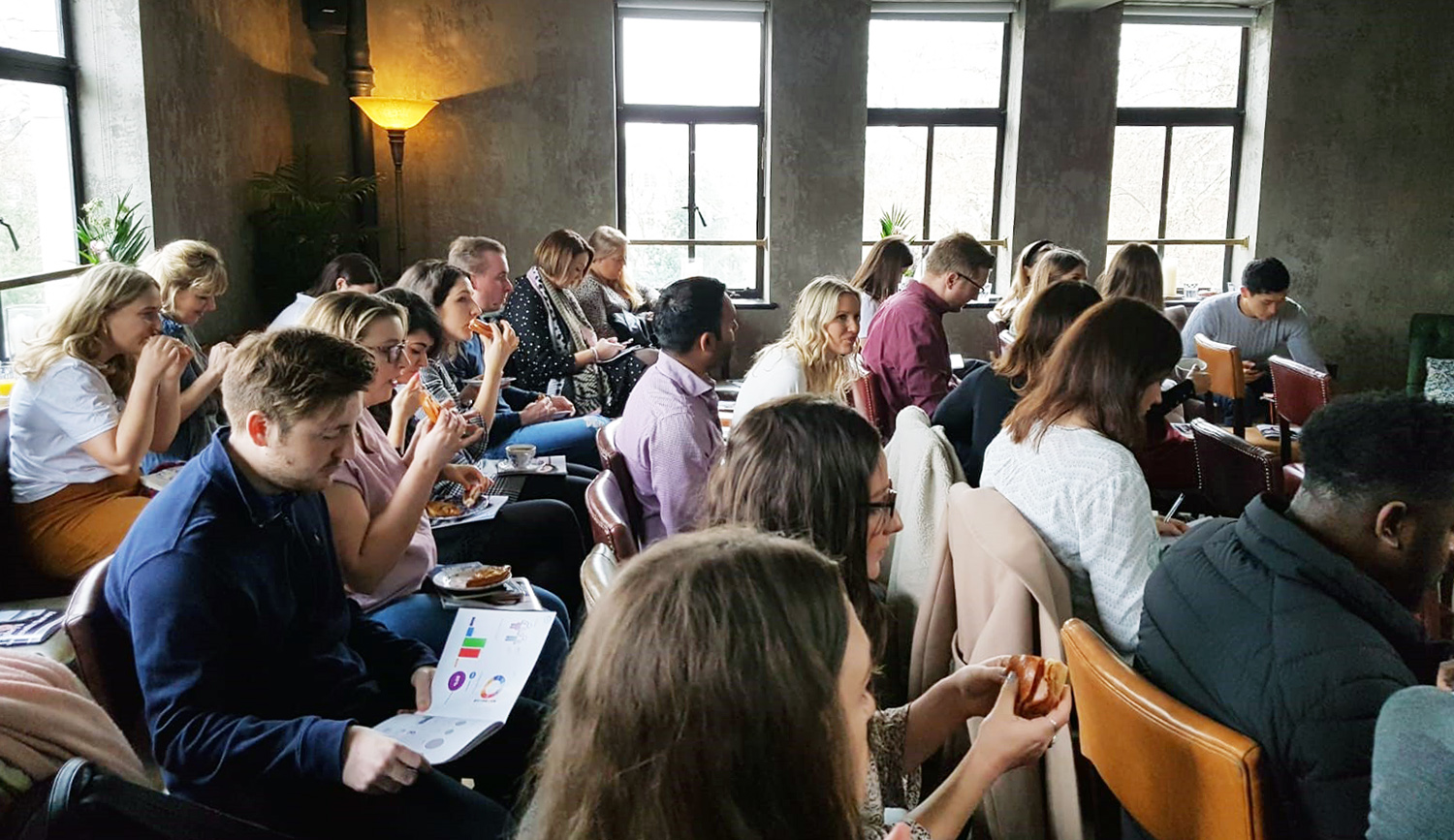 The first addressed the issues surrounding diversity and inclusion; specifically, the actions businesses need to take to promote a workplace and culture that works for everyone.
The Panel
Akama Davies
Sereena Abbassi
Paul Wright
Angie French (Moderator)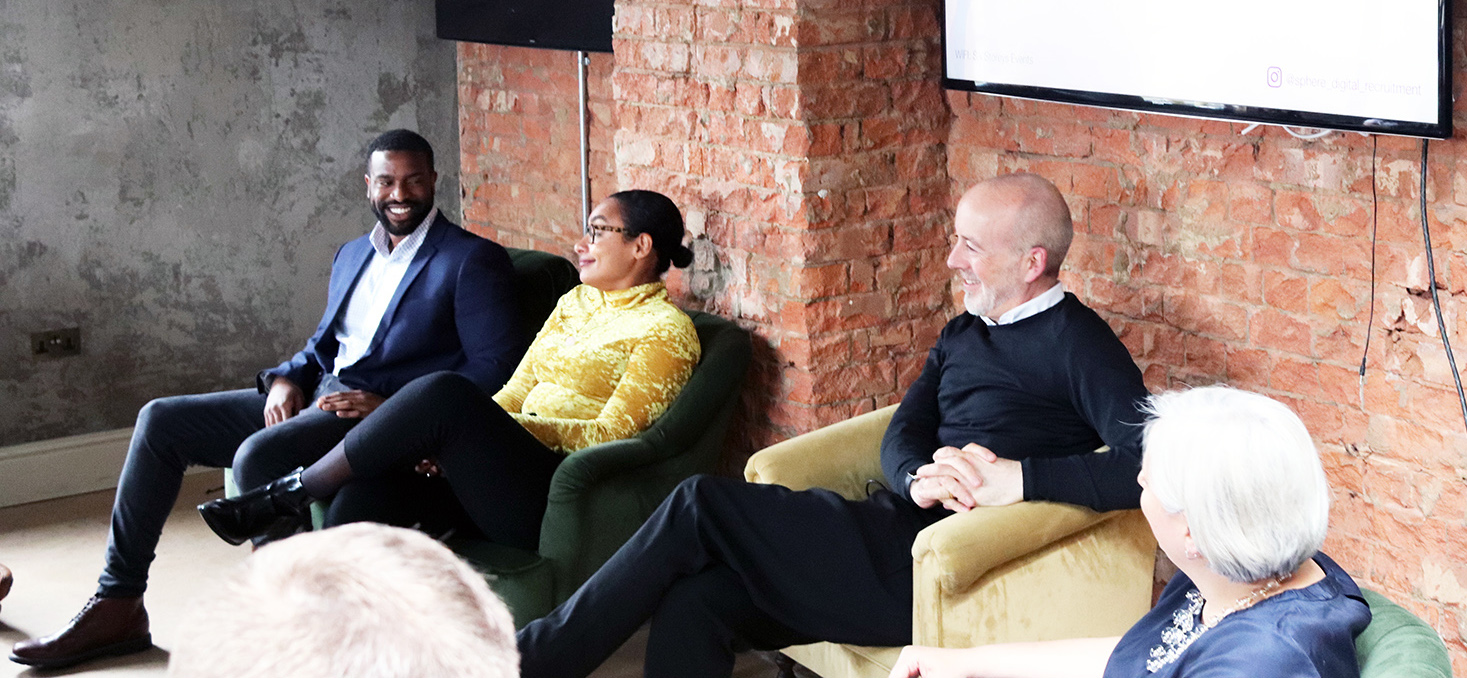 From creating a D&I strategy, the role of senior leaders and celebrating diversity in your company, to choosing the right strategy partner, setting quotas and removing unconscious bias, our expert panel provided the attendees with a wealth of ideas and things to consider for their own businesses, including:
Diversity and inclusion strategies should be your business strategy and those in senior leadership positions have the responsibility to make it part of the company's ethos and values.

Companies need to make the authentic move to wanting to be more diverse and inclusive. Simply thinking or knowing they should be doing more for the sake of it isn't enough.
Hiring quotas accelerate change and having people in your organisation who have walked different paths creates amazing work. However, without considering the practicalities around them and without having a proper strategy in place you're going to struggle to achieve your goals.
Unconscious bias is a still real issue across hiring processes, promotions, team structures etc. Blind CVs aren't necessarily the way forward and the law of averages still means that more white people are going through to interview stage and ultimately on to senior positions within companies.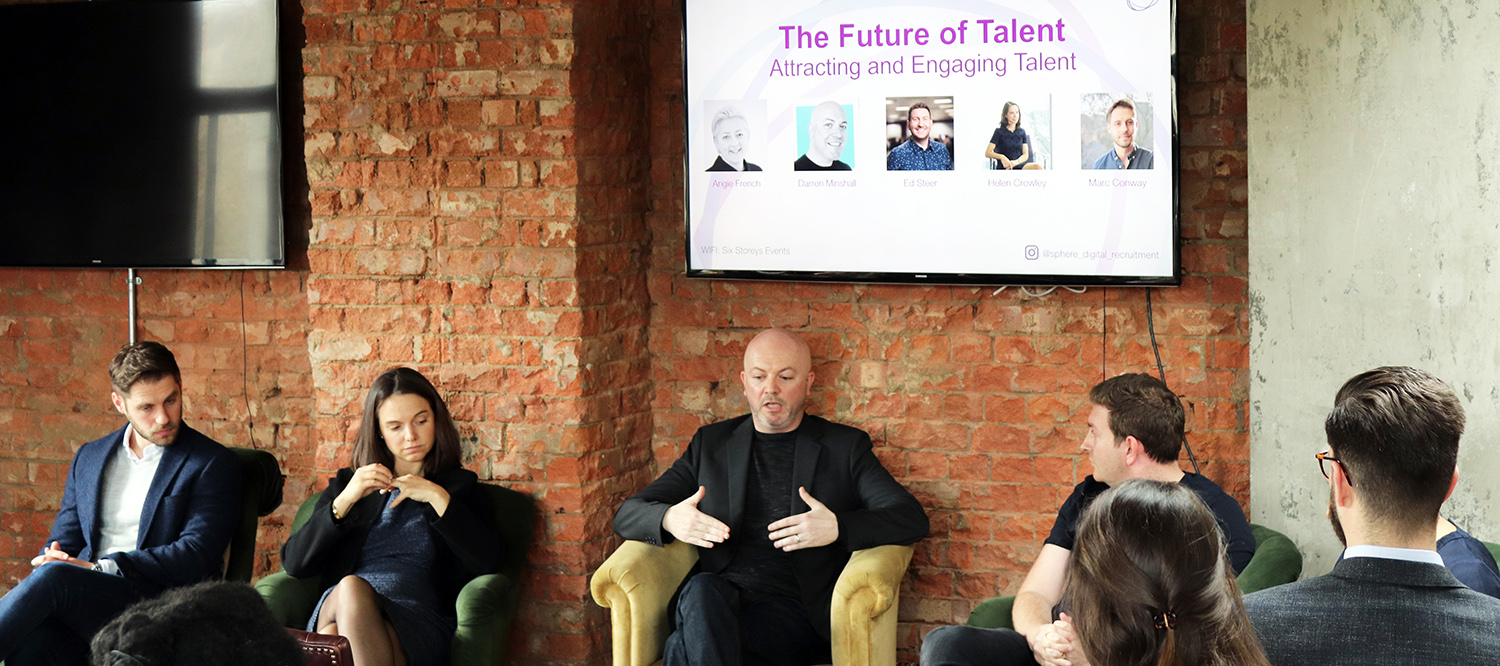 Our second panel focused on all things talent attraction, retention and engagement and how organisations can get this right in 2019 and beyond.

The Panel
Marc Conway
Helen Crowley
Darren Minshall
Ed Steer
Angie French (Moderator)
There was lively discussion around hiring for potential over experience, showcasing your business in the best way and hiring Generation Z talent, with a number of key takeaways, including:

Look beyond the CV, particularly when hiring junior level candidates, ask the right questions and use competency frameworks. For example, what other skills can they demonstrate that highlight their time management and leadership abilities and the ability to overcome adversity? Often these are shown outside of a work environment and are transferable.

To attract the best talent companies, need to know who they are, why their great and they need to showcase this externally. Use content to shout about your ways of working, success stories, career pathways, benefits, culture and environment etc.

Review the ways your engaging with Generation Z. They way you present job specs, interview processes etc. all need to be slicker and more engaging to this new wave of talent. Use content directed at Gen Z which demonstrates authenticity and humility to engage them.

For more information on our events, ideas for topics or being part of our panels contact Alex in our Marketing Team via alex@spherelondon.co.uk