Everything you need to know about applying for a graduate role
16 Feb, 2022
5 mins
Have you recently graduated and are struggling to find a graduate role fit for you?Here is e...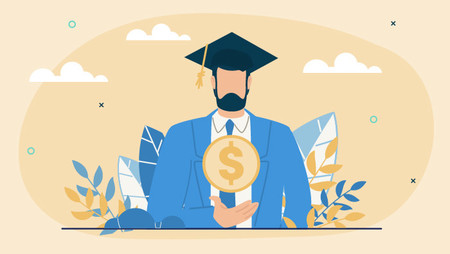 Have you recently graduated and are struggling to find a graduate role fit for you?
Here is everything you need to know about Graduate Schemes and the processes to help you make your decision
Common questions asked by recent graduates
"How long do the schemes last?"
Every graduate scheme varies depending on the company and employer – however they typically last between 1 and 3 years.
"Will I get paid on a graduate scheme?"
You can be assured that all Graduate schemes are paid positions which although they involve a large amount of training and development, the salaries reflect a full-time job rather than an internship or unpaid work experience.
"Does my degree limit me to what profession I apply for?"

In most cases, no! Your degree can allow you explore your options throughout different industries.
"When should I start applying for Graduate Schemes?"
If you want to apply for graduate schemes, businesses usually start accepting applications in September, with the recruitment season over around January. Identifying the schemes that appeal to you can help narrow down what you apply for and can make it easier to tailor a strong cover letter for each application.
The Application Process – Tips on each stage
Step 1 – CV and Cover letter
Most graduate scheme applications are completed online which require both a strong cover letter and a CV. The best way to stand out from competing students is to really understand what the role is asking from you and how you can reflect your competencies through this.
Many schemes will also have some questions for you to follow out, perhaps asking about your motivations.

Making a list of what you have learnt throughout your academic years can help you identify if your capabilities align with the companies' requirements.
Step 2 - Online Tests
Sometimes companies will ask you to take online tests. These could be psychometric tests, which are designed to test your cognitive abilities. Preparing for these and getting good results can also help you reach ahead of competing students.

Step 3 – Video Interview
You will find that majority of graduate schemes will have a video interview stage as part of the process. There are two main types, such as pre-recorded interviews and live video interviews. If you are asked to record your interview you will be given a set of questions to answer and submit. This allows your answers to be shared easily to key staff members involved in the process.

Step 4 – Assessment Centre
At the final stage of the process there will usually be an assessment centre. Here you will likely have a series of interviews and group exercises with other candidates. If you are successful here, you will be offered a place.