Hiring for culture-add not culture-fit
24 May, 2021
5 mins
Often, when managers sit down to map out their 'perfect' candidate for their team or busines...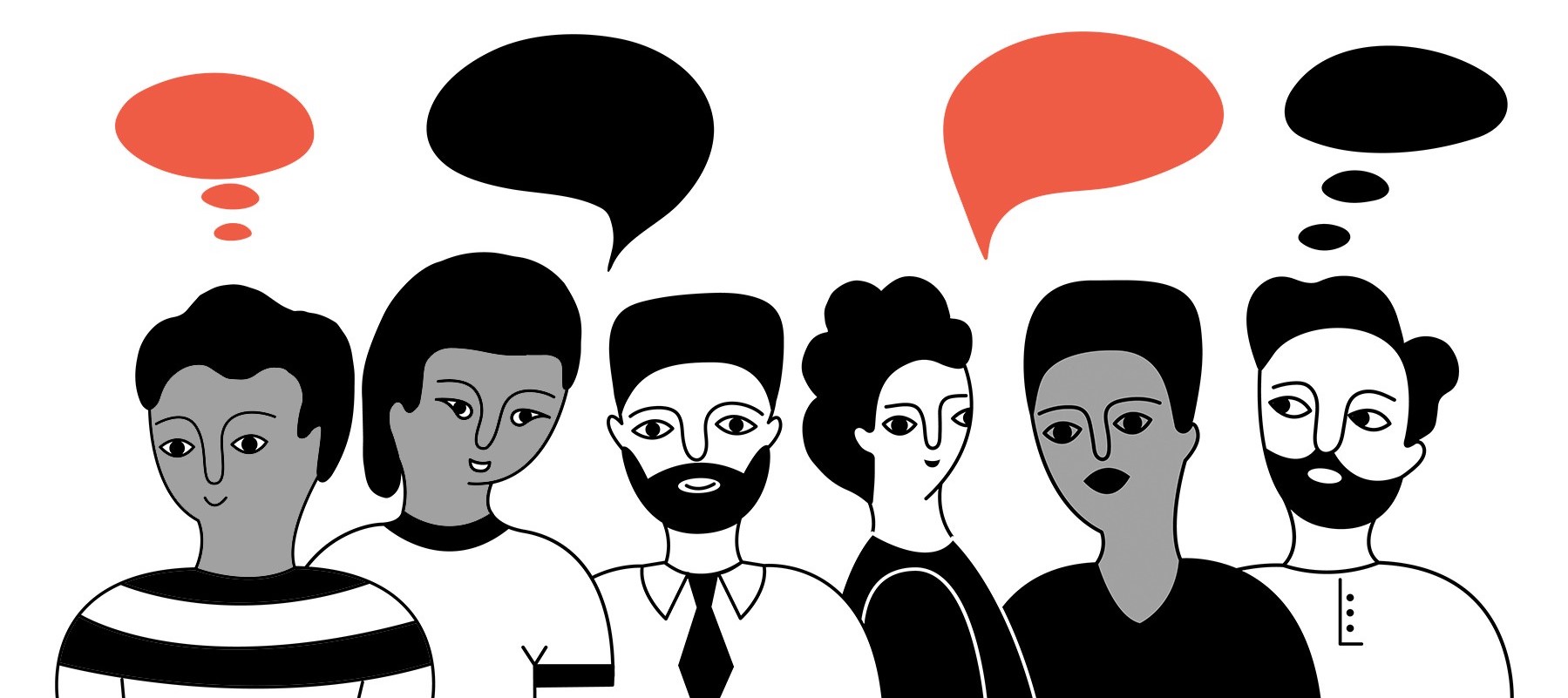 Often, when managers sit down to map out their 'perfect' candidate for their team or business, as well as being able to demonstrate the right skills and experience, no doubt they'll need to demonstrate cultural fit...
Most want someone who matches the company's DNA and who displays similar traits and characteristics to others, with the rationale being they'll gel better with the rest of the team.
They're not going to rock the boat and they'll slot straight into the culture you're trying to fit.
It's a key component of the interview process we've come to accept and something hiring managers and interviewers actively seek, but is it the best way to build a modern workforce and a modern business?
In this week's episode of the Life in Digital Podcast, Amy speaks to Kitty Day, Head of Talent at A Million Ads, the personalisation experts who help their clients harness data to create personalised advertising with more context and relevance to better connect with people.
The team at A Million Ads has experienced rapid growth over the past 12 months, and as Kitty delves into in the podcast, hiring for culture-add not culture-fit has been key to getting this right:
'As soon as you start accepting that culture-fit doesn't help your business grow and start looking at culture-add, that's when you take it to the whole next level, and it's really exciting.'
It's this definition of 'helping your business grow' which is really interesting, and while adding people to your team that fit your culture may help in terms of headcount growth, it can stunt it in terms of innovation growth, and career growth.




Using values and behaviours to underpin your culture
Knowing where to start in terms of assessing a person's potential value-add can be a sticking point for some businesses, so defining core values and behaviours is a great place to start.
Knowing what these values are, and attaching a set of behaviours too them, allows companies like A Million Ads to keep their culture as they interview candidates and continue to grow.
To get this right, Kitty says:
'Each stage of the interview process has to have a purpose that connects back to our behaviours, so that when we get to the end of the process, we can really understand and assess what these means for our culture.'
Again, it comes down to focusing on where a candidate can add value to the overall culture and for Kitty and the team, they're not simply looking for a one-size fits all candidate.
Indeed, she suggests, 'as soon as we assess the values, as soon as we assess the behaviours, we already know they're going to be good for us, but we want to understand they're going to add to our culture. We don't want the same.'
So, to find the right candidates for your business, treating these values and the behaviours attached to them as more than simply something you pay lip service to is massively important in successfully growing a team and a great culture.


Transparency the key to engagement
So, once you've put the right process in place to begin hiring the right people into your business to grow your culture, transparency is the key to keeping them engaged.
In a difficult year to 18 months for everyone, the businesses that have been open with their communication, provided clarity on what's happening in the business and transparent with their employees have won out.
It's been more difficult for businesses to get this right as they've tried to manage a dispersed workforce effectively. Now, as policies change, and many businesses adopt hybrid working approaches, being clear on the reasons behind these decisions is essential.
'For change to happen, people need to understand the 'why'', says Kitty, 'why is this happening and where's the direction?' Change for a business can sometimes be uncomfortable and uncertainty around people's work-life can be unsettling.
For leaders, it's never been more important to keep communicating the 'why' to their teams as the situation changes once again, and ultimately ensure that the right behaviours around transparency and communication are engrained across their business.
Those that do, will see buy-in from their teams increase and see the strength of their culture continue to grow.


Huge thanks to Kitty Day for sharing her insight into what it takes to grow amazing teams and create a culture that's transparent, inclusive, and fun.
For more information on A Million Ads and how they're helping their clients leverage the power of proper personalisation to drive their campaigns and create more powerful engagement, make sure to visit their website: www.amillionads.com/
For those that want to find out more about the work she's doing with A Million Ads and how they focus on hiring for cultural-add not cultural-fit, you can listen to the full podcast via our Life in Digital Podcast page.