How equal are we really?
22 Mar, 2018
5 mins
The fact we even need an International Women's Day is a travesty in my mind. Don't get...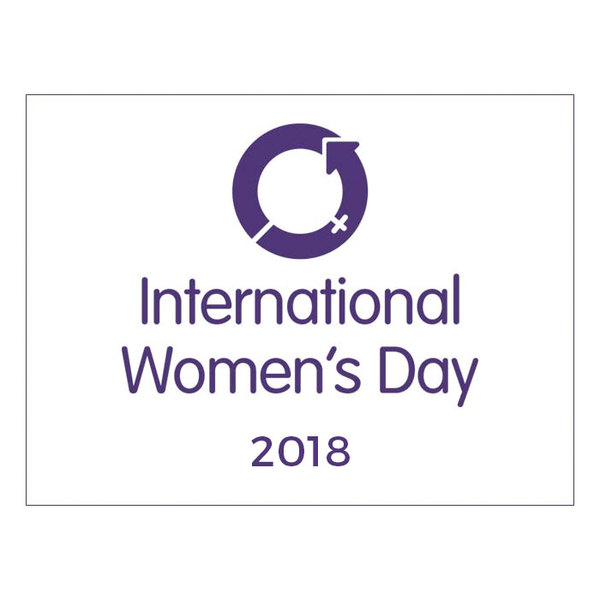 The fact we even need an International Women's Day is a travesty in my mind. Don't get me wrong, I fully support it, but it is a shame that in today's world putting women on a level playing field is still having to be written into agendas. Equality should just be a given. That said the work www.internationalwomensday.com is doing is remarkable. Gloria Steinem, world-renowned feminist, journalist and activist once explained "The story of women's struggle for equality belongs to no single feminist nor to any one organisation but to the collective efforts of all who care about human rights." It shouldn't take a day, and it can't take just one individual, it is a collective effort to drive equality.
I watched a documentary recently with Clare Balding (a woman I absolutely respect and admire) on the Suffragettes. It told the remarkable story of Emily Davison, who paid the ultimate price to promote equality and women's rights. A good watch, so very worthy of a download from iPlayer. The first International Women's Day was celebrated in 1911 and was started by this very same group of remarkable women, the Suffragettes. Today, International Women's Day belongs to all societies and organizations everywhere - everyone can, and indeed must play a pivotal and very purposeful role in pressing for gender parity. Not just the women but the chaps too!
I do take it upon myself to call people out on their discriminatory comments and lack of equality. Working in recruitment, and in an industry that has a big digital and social media presence, I see a lot of gender bias day to day. Calling out this sort of inequality is very much in line with IWD's #pressforprogress campaign. In the last 2 weeks alone, I have come across several scenarios, I wish to share, that highlight to me that we are still far from gender equality and that discrimination is still part of everyday life.
Image result for international womens day
Last week on LinkedIn I saw a personal trainer advertise a gym class for "the busy men out there"….. I looked at the content of the class, and there was biologically no reason why this class was not suitable for women. Thus I struggled to comprehend why it was not offered up to "busy people everywhere" and with it, be inclusive to women. This type of narrow mindedness in thinking only men can be busy is the exact reason we do unfortunately need to continue to promote parity. God, I really hate stereotypes. I questioned this post, questioned the lack of female participation with the aim of identifying that this could be a more inclusive activity. #pressforprogress
Brewdog, a brand I love, and a beer I love too, launched this week it's Pink Beer. I always enjoy trying a new beer, and have no problem with a beer bottle having a pink label… but I hate the fact Brewdog label it as "beer for girls". It is indeed not a new beer, just a new label, and this world needs no new labels for things! Brewdog may well of had the best intentions, but it only exacerbates the issues in my mind. Not a great move by Brewdog in my opinion, and I feel it was a poor effort at challenging a stereotype. "Beer for girls" is missing the mark in terms of using inclusive language…. #pressforprogress
I am in the middle of renovating a house at the moment, and in the last week have had 3 wardrobe companies round to quote for new work. 1 said to me at the start of our call "will Mr Hudson be present at the design consultation". This got me thinking firstly, why be so presumptuous to think there would be a Mr Hudson over a Mrs Hudson, and 2, as a woman, do I need my "husband" present to decide if I want to spend my hard-earned money on your wardrobes. Some may call me sensitive, I just HATE presumption, and I called them out on this on the phone. It was unnecessary awkwardness because of someone's unnecessary narrow mindedness. It is important to call out inappropriate behaviour and for businesses to actively contribute to change the status quo. #pushforprogress
Our Salary Survey got released last week (https://www.spherelondon.co.uk/download-the-salary-survey). Unfortunately, a clear and pretty considerable Gender Pay Gap exists in most industries, we have moved in the right direction in recent years, but nothing short of 50-50 needs to be the goal. This must be driven by the directors and owners of businesses. #pushforprogress
I spoke to a candidate this week who was declined for a role on Friday, because she needed to leave at 4.30pm twice per week. She was a freelance copywriter, working as part of a two-person team. She has childcare commitments on these two days. In today's day and age, how can a client justify that sort of treatment, especially in relation to a role that can be done anywhere in the world. This lady can complete the extra 30 minutes writing on the tube / bus home….. we must be extending these sorts of opportunities to parents, we must support women and the journeys they have made. #pushforprogress
A colleague of mine went to an event this week on Women in Recruitment, and it challenged why many women leave recruitment in the middle part of their careers. For me it comes down to the lack of opportunity for women in the industry, especially at board level. There is a lot of talk about the lack of opportunity for working mums in the industry, the lack of flexibility around a recruitment day. I am pleased to say that Sphere has working Mums, and indeed Dads who are hugely successful. Our CEO, Ed Steer provides the platform and flexibility for this to happen. Does your business? Do you have a visible HR function? Do you have a maternity and paternity plan in place? Is it visible for all? If it isn't you risk losing people. #pushforprogress
I'm looking forward to International Women's Day, it gives us a good platform to promote women's achievements, celebrate female role models and the journey's they have made…. I will look forward even more to the day we won't need to think about gender equality, because it is just a given. There's a lot of collective work to be done before then! In the meantime, I salute all those people out there who continue to make addressing gender inequality a priority.