How to find out if your next company values work-life balance
30 Aug, 2018
5 mins
When interviewing, the focus is more often than not on trying to sell yourself against a set...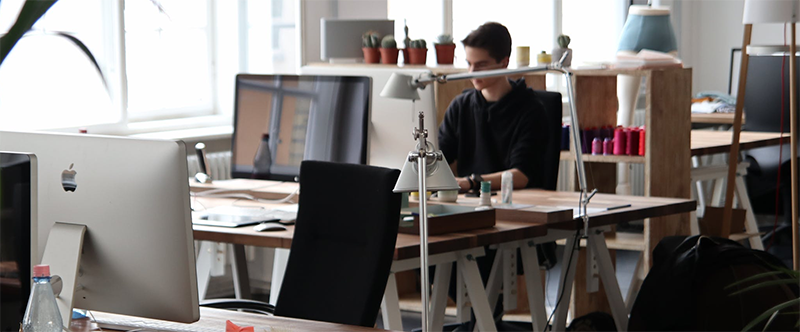 When interviewing, the focus is more often than not on trying to sell yourself against a set of requirements your skills and experience are suited to. But whilst it's important for you to highlight your ability to do the job, it's equally important for you to find out if it's a) a job you want to do and b) whether it's a company you want to work for.
If striking a balance between your work and life commitments/interests is important to you and a driving factor in your decision to choose one company over another, then finding out what you can in your research and in the interview will help you make the right decision for your career path.
What does 'balance' mean to you?
Work-life balance shouldn't be a luxury and the very best companies offer its employees ways to better integrate their work into their life. This means different things to different people so it's important to define what you are looking for in your next employer as well as the job itself.
Determining your deal breakers and distinguishing between what factors you can and can't compromise on will help you to not make the wrong choice and take a job that isn't right for you.
Finding the answers
Do you research as early as possible. There are a number of things you can do to evaluate an opportunity before you've even applied or been invited to interview...
Examine the job description thoroughly
What can you determine from the language used in the job ad? Are there any clues in there that make you think certain aspects of the role will conflict with your work-life balance motivations? For example, it could be evident from the description you'll be expected to stay late and work long hours, something to be aware of if this doesn't fit with your idea of a great balance.
What do the reviews say?
Whilst it's important to always take these with a pinch of salt, recurring themes in employee's reviews could be a cause for concern. In contrast, positive reviews and comments can make it clear that the company values work-life balance and a great culture. The likes of Glassdoor, Trustpilot and Google Reviews will shed light on what that company's really like.
What's happening on social media?
Have they got a great, positive presence across their social media channels? If they're posting pictures of their employees mixing together at company events or having a fun in the office this can give an indication of a positive, vibrant atmosphere.
Interview stage
You've done your research, been successful in your application and now you've been invited to an interview. This is an incredibly powerful opportunity to find out if what you've seen online is a true reflection of a company that values work-life balance.
Here are some questions to ask during your interview to assess whether the company values work-life balance:
Does the team ever get together outside of work?
How does the company help employees to develop their careers?
What benefits or initiatives are focused on work-life balance?
Which type of person is most successful here? How is their success measured?
What sets this company apart from others?
What is your work culture like? How would you describe it?
What do you love about working here / about your job?
Don't worry about asking too many questions as this shows you're interested and that you've done your homework. Remember, this is the opportunity to not only convince the interviewer you're right for the job but also to determine whether the job is the right fit for you.
Want a chance to put this into practice? Take a look at our latest opportunities here.