How to Significantly Increase your Productivity
25 Jul, 2019
5 mins
New beginnings are some of the most exciting times in life, they spur you on and ultimately ...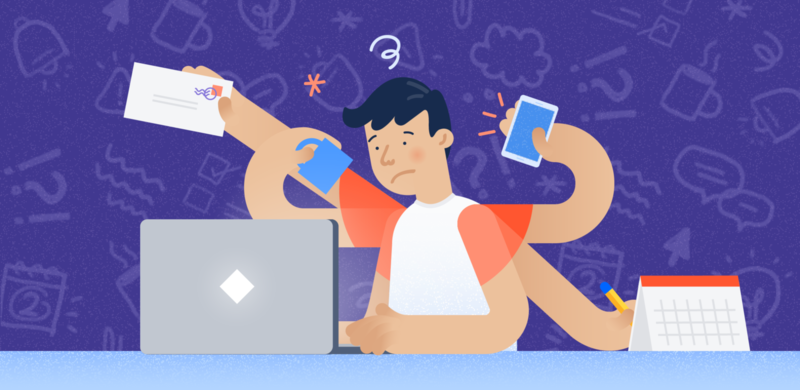 New beginnings are some of the most exciting times in life, they spur you on and ultimately these moments can be some of your most productive, but how can you keep that momentum going?
If things have become a bit stale for you, make changes. Success is rarely the result of the major decisions you make and instead, success results from the commitments you take each day to challenge yourself and make each day count.
1. Build Habits
Putting in the effort to build healthy habits (and then sticking to them!) is the most effective way to establishing a routine that is more productive and in line with the goals you have set yourself.
If you get energy from working out in the morning, then schedule this into your day. If being too tired gets in the way of that, then adjust your sleeping patterns so you're in bed earlier.
2. Change your environment.
Making slight changes in your working environment will make a huge difference in your willingness to work. When you shift things around it makes work feel new again which is great for reigniting motivation.
To be more productive do some of your work outside of the office or redecorate your office/desk space and add more colour.
Changing the appearance and location of your working space helps you to think in different and more innovative ways. The more innovative you are the more you thrive in your role.
3. Strive to be your best self.
Visualising your success can manifest results if the effort is being made to put in the work to achieve these goals too.
Work backwards from your "best self" by setting small, incremental goals for each area of your business/personal growth areas. Keep your mind focused on the positive and before you know it, you will be thriving at higher levels than you ever anticipated were possible.
To succeed at these levels, you must not only be a great starter but an even better finisher. Accept that you may get redirected on your path but strive to have the resilience to never quit.
4. Manage energy, not time.
Most of us focus on time management when we should focus on energy management. Everyone has peaks and valleys throughout the day so adapting your schedule to suit your energy levels will lead to a more productive day.
For instance, if you're a morning person, make sure you're scheduling important phone calls and team meetings for the AM.
5. Shift your priorities.
Your daily schedule should reflect your work priorities but also have room for your personal priorities. If your calendar is booked up with meetings and other responsibilities, with no free time for fun, family and friends, you are missing out on the fullest parts of life.
To inspire your passion for work, make sure to schedule time for yourself.
6. Change your circle of influence.
Negativity is contagious, as is positivity. Those closest to you should bring out your best qualities and inspire you to work harder.
Find mentors, peers, friends and partners that enrich you and ultimately help you be more productive in achieving your goals. Learn as much as you possibly can from other successful, fulfilled people who want to share their wisdom with you. When you spend time with successful, happy, fulfilled people you elevate your own personal productivity, so choose wisely.
7. Change your thoughts.
You are what you think. You cannot think negatively and have unlimited success. If you think negatively about business and finances, your subjective experience will be a lack of both, whether that is true, or not.
Recognising and changing negative thought patterns requires deliberate and unrelenting changes. Discipline your mind towards the goals of what you want your success to look like and start putting the effort in right now to get there.
Changing your thoughts, building in habits and overhauling the influences around you… these changes are not easy. In order to reach these higher levels of business productivity and get more familiar with success, perhaps it is time for some significant changes and binning those outdated habits, despite how hard they can be.
Great things come from feeling passionate and motivated every day for your work, for your family and for yourself.