In Between Journeys – Understanding Micro-Moments
30 Aug, 2022
5 mins
On this week's podcast episode of Life in Digital, Ed spoke with Jahanzeb Alvi, Growth Direc...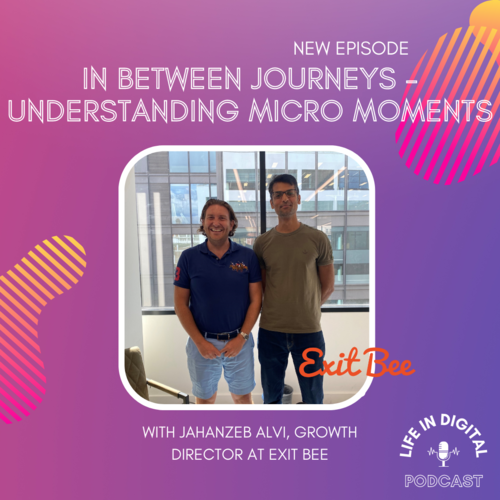 On this week's podcast episode of Life in Digital, Ed spoke with Jahanzeb Alvi, Growth Director at Exit Bee.

Exit Bee is an Ad Tech company who use pattern recognition and machine learning to detect and predict the moments users disengage from the website content and are more likely to interact with an ad campaign.

A fast-growing start-up, founded in 2015, Exit Bee started off as a SaaS company before transitioning to AdTech - they now have offices in London, New York, and Athens.
Jahanzeb joined Exit Bee in August 2021 as their Growth Director, and his over-a-decade and diverse experience in the industry, made him the ideal person for the multi-faceted and demanding role.
Exit Bee has worked with many huge brands, such as: Disney, Coca Cola, Vodafone and PlayStation, and their Smart Exit Ads achieve over 90% viewability and on average 20x higher CTR compared to traditional display ad formats.


Micro Moments… What are they?
"Everyday our lives are full of journeys"
Imagine you are going for a run, going out for lunch with a friend, or on a phone call with colleagues, they all require attention – you are completely engaged in that activity.
Jahanzeb explains how our digital journeys work the same, as we disengage from one activity and are about to start the next, the in-between moment is where you are most likely to engage with something you didn't plan for. It is these moments, in between journeys, that are known as micro-moments.
*IMAGE*
So… How do they work?
Exit Bee work by being able to tell a client:
"Hey, here's a moment where a user is disengaged"
They can then use this moment to re-engage the customer, rather than lose them. A well-known example of this is when you add something to your basket on a website, leave the website without checking out, then not long later, receive an email containing a 10% off discount code, encouraging you to come back and purchase what was in your basket. Alternatively, for a publisher-based company, they can re-engage users by suggesting more related articles.
"We are trying to marry the user with their content and the promotion"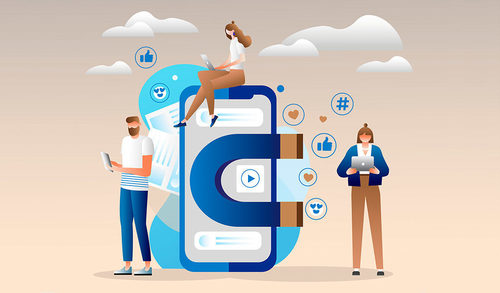 What advice would you give brands and agencies?
"The proof is in the pudding"
Jahanzeb and Exit Bee advise brands and agencies to challenge the market. He explains how:
"Everyone chases engagement…that space is very crowded – why not look at disengagement?"
Exit Bee targets consumers when they are disengaged and between journeys – this is when their attention is available. They advise not being in the consumer's face, be relevant and subtle in your approach – give a suggestion and let them engage with it. It doesn't have to be an ad, it could be content suggestions, subscriptions, whatever will engage consumers.
Ed raises the question of how to know which of these to use and when?
Jahanzeb responds explaining how Exit Bee's technology can view how much time users are spending on their website, how many articles they're reading, etc. So if a consumer is reading four/five articles, they know they are more likely to subscribe to a newsletter. As a result of this, Exit Bee can make valuable decisions and target consumers effectively.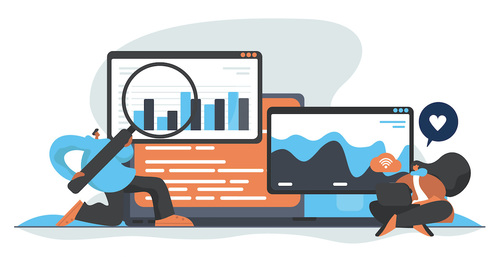 What's coming for Exit Bee in the next 12 months?
"As a start-up, we have a lot of room to grow!"
Jahanzeb tells Ed that Exit Bee have just launched their video product, this is available now for their clients.
They're working on their programmatic roadmap meaning soon they'll be able to start programmatically.
Exit Bee are also always continually looking at audience infinities, journeys, and how users behave and engage, figuring out these audiences in a private, respectful way to deliver better experiences whether they're onsite or ads.
"The more you respect a user, the more likely they are to engage with suggestions".
*image*
To find out more about Exit Bee, explore their website here.
This blog covers just a fraction of everything Ed and Jahanzeb discussed, to hear the full podcast click here.