Key Findings from the Salary and Benefits Survey for Salespeople
18 Mar, 2022
5 mins
2020 was an unprecedented year filled with ups and downs for all. As we emerge from the rest...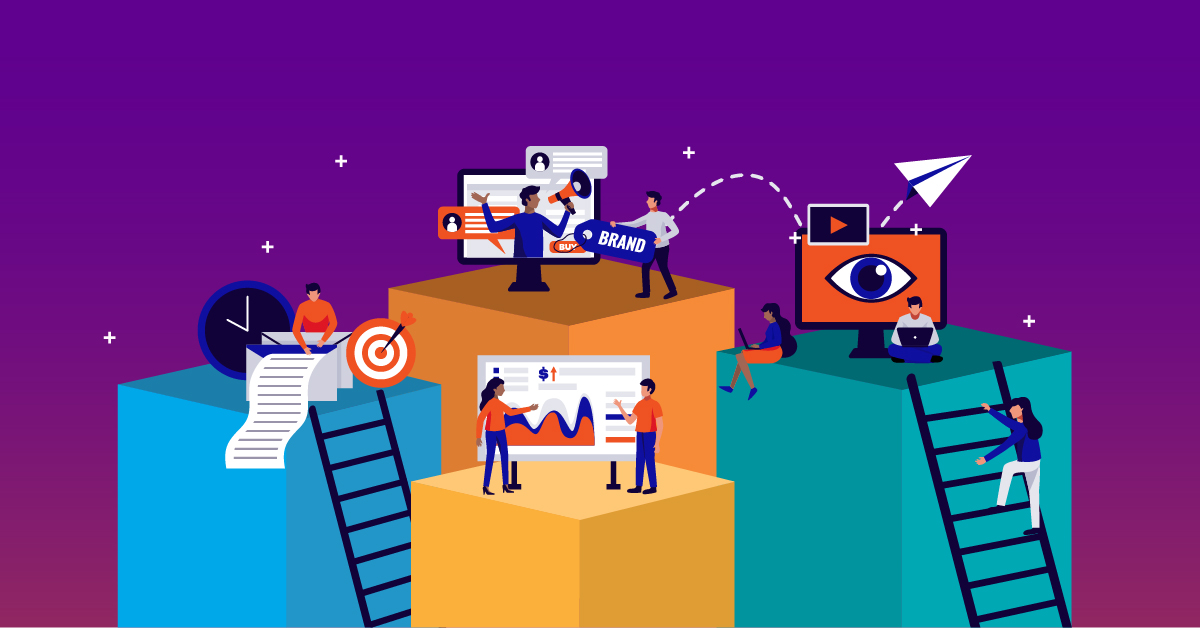 2020 was an unprecedented year filled with ups and downs for all. As we emerge from the restrictions and begin our journey back to normality (hopefully!), I have taken a quick look at some of the top findings for the sales industry from our most recent salary survey to give some insights for a positive 2021.
Check out some of my key findings below…
Sales history – the gender split continues
Sales has become an increasingly male dominated specialism in the last 12 months, with the male to female split increasing for 61% male vs 39% female in 2020, to 72% vs 28% respectively in 2021.

A challenging year for all…
Our survey asked respondents from the industry what the key challenges they faced in 2020 were. As expected, the effects of the COVID pandemic were rated as the biggest challenge for the sales market, with 43% of respondents highlighting it as the main obstacle.
Although the predominant issue for all in 2020 was the pandemic, we also saw that 33% flagged company growth as a challenge, and 28% flagged changes to budgets as something that they found difficult to overcome.
It is likely that the scale of these experiences was directly correlated to the effects of the pandemic, unsurprisingly leaving COVID as the overarching challenge faced for the sales industry in 2020.

…but it's not all doom and gloom

In a year where we have all learned to be appreciative of what we have, we found that there was a decrease in salary dissatisfaction, with only 1% claiming to be 'very dissatisfied' compared to 9% in the previous year.

More people seem to be happy with their pay, reflected by the percentage of respondents reporting to be either satisfied or very satisfied with their current salary totalling 50%.
Alongside this, as with every other specialism, discretionary bonuses are on the rise (11%) with the majority of respondents working in sales receiving a bonus incentive for their hard work in addition to their base salary.

​


What causes salespeople to look for new roles?
Respondents that completed the survey reported that new career challenges (31%), poor work environment (29%) and a lack of clear progression opportunities/better pay (25%) were the top 3 factors for led them to look for a new position.
Factors affecting the job search of those that work in sales remain largely unchanged from last year. Unsurprisingly, given the nature of the specialism, the salary and bonus on offer in a new role were considered 'very important' by 86% of all Sales professionals, followed by culture (58%) and career progression (50%).

As with other industries, the majority found their new positions via recruiters or headhunters (39%) showing the efficacy of recruitment agencies in placing and matching candidates with their desired positions. Shameless plug – if you are looking for a change into a new sales position, get in touch!
It is not always about the money
Whilst sales is very much a money driven environment, the health impacts of COVID has meant that time spent with family and loved ones has become increasingly important, which was reflected in our survey responses.
Flexible working and uncapped holiday allowance were the most desired benefits amongst sales professionals in roles. However, the number of people who wanted these most (25%) versus those who actually received them differed by 15%, highlighting that these are still some of the most sought-after benefits.
Despite this, the sales industry boasts the highest percentage of entitled uncapped holiday allowance at 8% - the highest amongst all specialisms.
In what has been a challenging 12 months for all, we have seen the industry adapt to a new world of work. I hope this short overview of the digital sales industry has given some great insights to use moving forward in what we hope to be a fantastic 2021 for all!
If you have any questions or would like to discuss this further, please do get in touch!
Ryan Stewart
Consultant