Learning the importance of work-life balance
29 Sep, 2020
5 mins
As we come to the end of the UK's furlough scheme, many people are having to find their feet...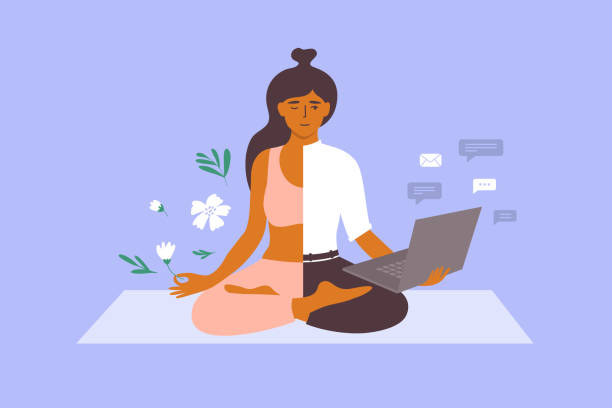 As we come to the end of the UK's furlough scheme, many people are having to find their feet again after long periods away from work. We wanted to reach out to our consultants at Sphere and ask them how they found the transition and what words of wisdom they have for those about to embark on their own returns into work.
We spoke with Amy Spring, Senior Consultant for Sphere's Planning & Buying desk, about her return from furlough and what advice she has for anyone coming back into work.


Q. Tell us a little bit about yourself!
A.S. I'm Amy have been with Sphere for just over 2 years now... which I still cannot believe, it has absolutely flown!
Q. How are you finding it being back from furlough?
A.S. I came back from furlough on 1st September which was lovely as my partner is a teacher so we both went back to work on the same day.
It's going well so far – I'm in the office 3 days a week and life feels so much more balanced with less commuting, but still getting to see your team in person. The new offices are absolutely stunning and feel so safe which is incredible, and I'm super grateful for how much hard work has gone into making the office feel really secure.
Q. What were the biggest challenges about returning?
A.S. For me, there were a couple of big challenges. The first was that my parents were shielding until August as they're in the extremely vulnerable category, so coming into London made me nervous that I was putting them at a lot of risk they wouldn't otherwise need to take (we are super close).
Also, the fear of the unknown – I'm a little bit of a control freak so there were a number of things I was anxious about. What the new office would be like and the measures, a different commute, a different manager, how the market had changed in the last 5 months (and expanding into recruiting operations roles too) – it was all so new and almost felt like changing job!
Q. Having been back to work for nearly a month now, what advice would you give to people returning from furlough?
A.S. My advice would be to take each day as it comes. Going from seeing very few people to lots all at once can be overwhelming; It can make you a bit tired too, so don't plan too much for the evenings your first weeks back!
It's also a really new and strange period for everyone, so don't think you're alone in feeling unsure or nervous.
Equally, no one really has all the answers about the coming months, so being able to accept the things you can't control is so helpful for not being too stressed out. One thing that has really helped me is just being really organised in my daily plans, and setting realistic, small goals based on actions rather than outcomes to make sure I feel like I've achieved something good every day.
Q. What were you most looking forward to about coming back?
A.S. I was so excited just to see everyone's faces again! There is nothing better than having people around you who are in the same boat as you know what you're going through, and just get it! That positivity and team support all day in the office was something I really missed working from home, and then through furlough – it's fab, but it's just not the same on messages or video calls!
I also couldn't wait to catch up with all my amazing clients and candidates – some have had babies since I last spoke to them, have moved to a new house, or got promoted and it was amazing to check in and see how everyone was doing.
Having a sense of purpose each day (and a reason to put actual decent clothes on!) was also something I really missed – I'm happiest when I'm busy.
Q. What did you learn from being on furlough?
A.S. I learnt that as much as I love to always be busy, that I actually was really burnt out by the time I went on furlough – I hadn't taken much holiday during H1 and once I stopped, I realised how I really needed to do nothing, and learn how to just chill out and stay at home without feeling guilty or lazy.
I feel so lucky to have wonderful friends and family who went on distanced picnics, walks and BBQs with me throughout, so it was lovely to see more of the faces I love.
I also learnt (more so than before) that I am really goal orientated and organised, and even outside of work having a plan and goals that I want to achieve in a day are really helpful to keep me in a positive mindset.
Q. What are you excited about for the future?
A.S. I am so excited to be on a newly formed agency team, which is full of strong, inspirational women who I am so lucky to be working alongside. They motivate me every day to achieve more and are just the most amazing people to continue my career with.
I'm also really intrigued to see how recruitment processes will develop, and how companies will adapt their working policies going forwards.
Amy Spring
Senior Consultant