My first 3 months in recruitment since graduating
22 Apr, 2021
5 mins
Hiring graduates and entry-level candidates is part of Sphere's DNA and something that we're...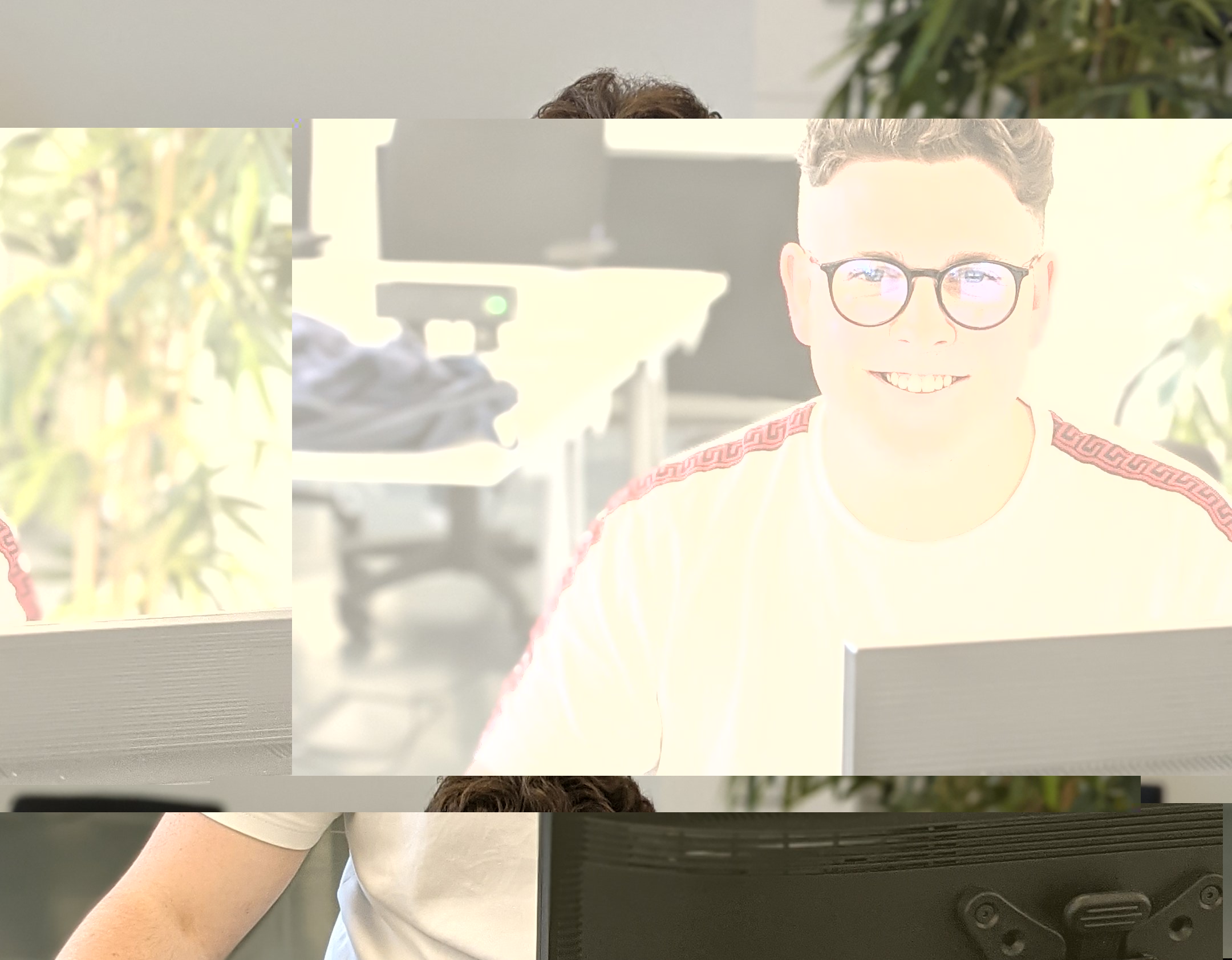 Hiring graduates and entry-level candidates is part of Sphere's DNA and something that we're really proud to do every year.
Today, we sat down with Courtney Gresty, the first person we hired this year(!), about his experience since joining at the start of 2021. Courtney was originally meant to join our team in Summer 2020 but after Covid hit, we had to postpone the start date!
AW - Hi Courntey, thank you for sitting down today! To start, tell us about you and what you specialise in at Sphere?
CG - I'm Courtney, I am a Consultant in the Customer Success team here at Sphere and I've been here just over 3 months!

AW - And how are you? How has 2021 been for you so far?
CG - I'm doing great! Summer is around the corner, life is starting to go back to normal and I can go to see my friends and family again!
2021 has been a challenge so far though, moving house and city, starting a new job remotely and not being able to go out made it difficult to settle properly...

...but I've enjoyed the challenge and the independence I've learnt from the last 3-4 months. I'm super excited to be back in the office more and meet all of the team as the year goes on!
AW - You were supposed to join in 2020 when you graduated but hiring was put on hold at Sphere. How did you find that year?
CG - 2020 was a bit of a roller coaster for me, being offered a role at Sphere back in Feb 2020 was a dream and I was so excited to start in the Summer so when Covid hit I was worried that it would all fall through. Luckily, I had a super flexible role working with Santander that meant I could hold out for Sphere and I'm so glad I put my faith in Sphere to have me start when they were able too.
Graduating from Uni was also the most amazing part of 2020, I still remember the day I got my final results and it was such a buzz to found out I'd got a 1st!
I just wish I could have celebrated properly with a real graduation on Brighton beach but in the year of Zoom calls, a Zoom graduation wasn't the worst thing..!
AW - You've already found 2 people jobs since starting 3 months ago! Huge congratulations! How did you manage to achieve that success so quickly?
CG - Thanks! It's been a really fast start and even I didn't think that I could hit the ground running like I have.
I'd say the key to my success has really been the support around me, everyone at Sphere has been there to help when needed and if I ever have questions. Special shoutout to my manager Dan and our People Manager, Jamie, who have been amazing in the first 3 months to make sure I had all the right training and backing to succeed in my role.
AW - How has Sphere supported you this year?
CG - Sphere has been fantastic with training and support, I remember when I was interviewing for this role that the key thing for me was getting the backing and support along the way with training, support, and opportunity, and it is something that I have had in abundance since I joined. From training around managing my desk, controlling processes, learning Business Development from scratch and being able to ride the roller coaster that is Recruitment, I've had it all!
I can't say enough good things about the Senior leadership team, they're all there to support you at every step of the way and are always checking in to see how you're getting on.
AW - And finally, what are you excited about for the year ahead?
CG - Outside of work, I'm excited for life to go back to normal so that I can go back to doing what I enjoy, from going to watch Brighton play every week in the football, going to festivals with my friends and getting back on holidays!
Inside of work, I'm super excited to establish my desk here at Sphere and start to build my career in recruitment. I love my job and love how fast-paced and busy it is. My main goal for 2021 is to get promoted to Senior Consultant, and I love how clear the path is for me to get there and achieve it so it's on me to put in the hard work now!
If you're looking to start your career in recruitment, check out our join us page and apply now!