Nicola LeBorgne International Womens Day
16 Mar, 2020
5 mins
This year, for International Women's Day, we want to share the stories of some incredible&nb...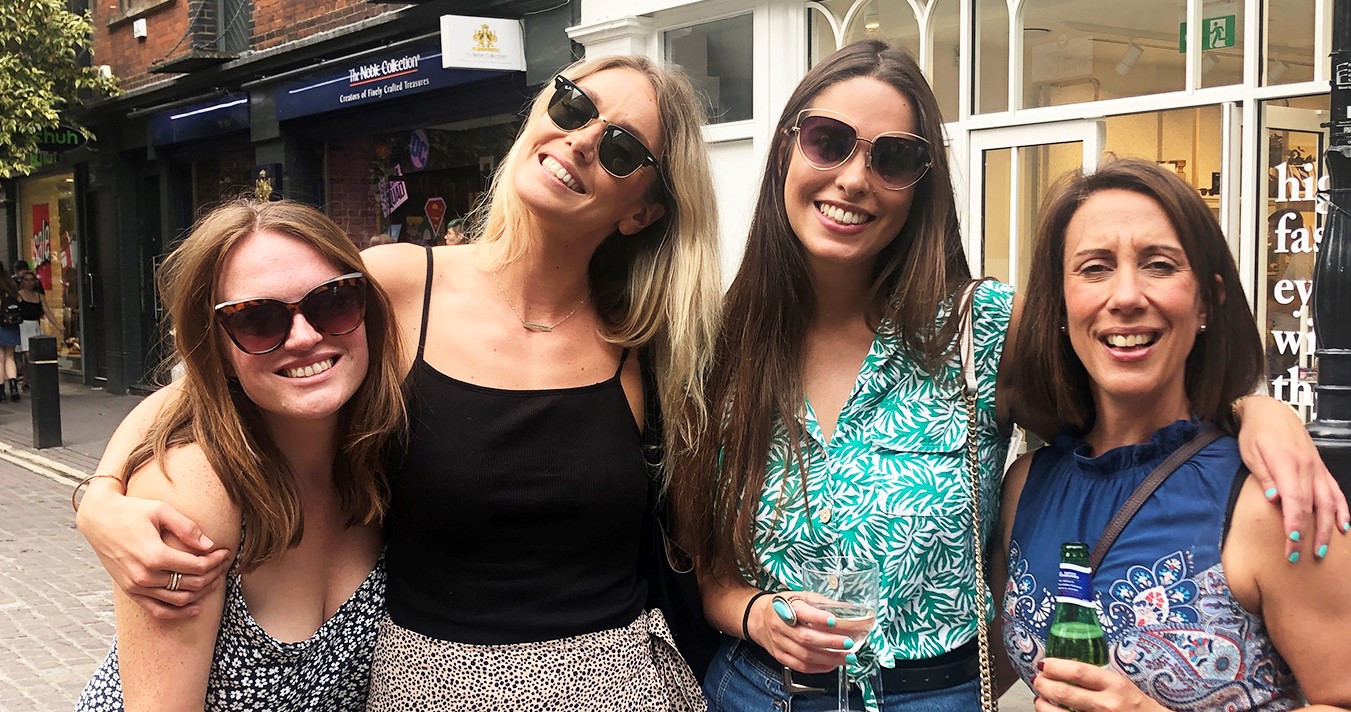 This year, for International Women's Day, we want to share the stories of some incredible women in our business. The theme this year is #EachforEqual, "an equal world is an enabled world" and we sat down to discuss what life looks like for women in recruitment today.
"Mum to two beautiful kids, mum to the team and most definitely mum to Ed & Niall, Nicola currently spends more time off-site than in the office as part of our onsite solution due to her sheer talent and relentlessness placing candidates into media and marketing agencies

"Nicola is a great example to everyone of a successful woman in business who has it all; a great wife, mum and recruiter. I really admire her for showing us all that with a great work ethic there is no need to choose between family and career, you really can have them both!" - Gabriella Morrey-Jones​ & Charlotte Humphries


How have you found being a woman, working in recruitment?
I've been really fortunate with the companies I've work for as a female and the primary care provider. 11 years ago, nobody worked from home and dads didn't do school runs. I was lucky that the business I joined allowed me to work 4 days (though it is 5 days' work in 4 days and nobody covers me when I'm not in).
When I first started recruitment, Lee (Nicola's husband) couldn't have gone on the school runs. It was really tough and you didn't want to show weakness by taking time off. At the time there was nobody else but two of the senior directors that had taken maternity leave and came back as a working parent.
Now, the workplace is a lot more understanding and the number of dads doing school runs is amazing and Lee would now get 6 months paid paternity leave.
In the last 11 years, workplaces have become much more family-friendly. The flexibility and advancing technology allow you to work from home... the downside is you're always on and always contactable.
​My structure of balancing work and home is I'm always on, even on holiday. If I'm not keeping on top of things, I've then got to play catch up when I'm back. The only way you could potentially make it work better is to do a job share.

​

What are the current challenges for women in recruitment?
That ability to be able to bill and be the primary caregiver.

There's nowhere to hide in recruitment, your figures speak for themselves and when you're a female, have a family, and are the primary caregiver, you still have to do the figure and the stuff at home.
In recruitment you put expectations on yourself, it's tough to return to a billing desk after having a baby because you're competitive and a perfectionist and you have additional, external things in your life now.
I've recommended to other mothers returning to work to read The Pie Life. I don't try and segregate work and home, everything is jumbled up but it works. If you love what you do, you're prepared to make sacrifices along the way.
Return to workdays during maternity leave are good, these are tax-free, and I took all of them. That structure gets you back in the work mindset.
It is starting to even out, though. This generation have grown up with that shift towards more equal sharing of paternity leave and this will continue to improve.

How do you think recruitment will change in the next 5 years?
Massively! There will be a lot more flexibility for males and females, particularly in recruitment because you don't need to be in the office to do your job. I think because of this, it will become a tougher environment in a way because figures can speak for themselves... if you're not in the office, and they can't see you, your figures become more obvious.
In terms of interview processes, I think we will see first stages no longer happening face-to-face and these will move to Google Hangouts and then chemistry meetings face-to-face to speed everything up. ​

What's the most important piece of advice you'd give to a woman thinking of starting a career in recruitment?
Be ready for the ride, the highs are highs and the lows are lows. Hard work pays off.
Who inspires you?
Charlotte Mullen is someone I would call my female mentor. She went through everything 4 years ahead of me and you do need someone who's gone through the same thing as you as a female.


On International Women's Day, what is the most important message you want to send out to young women thinking about their careers?
Do something you love doing that you can make money in.
You've got to enjoy what you do.
If you want to find out more about a career in recruitment, please get in touch talent@spherelondon.co.uk.