Past, present and future of Spheres Customer Success team
15 Sep, 2019
5 mins
A few months ago, I wrote an article on my own personal transition within Sphere and the wor...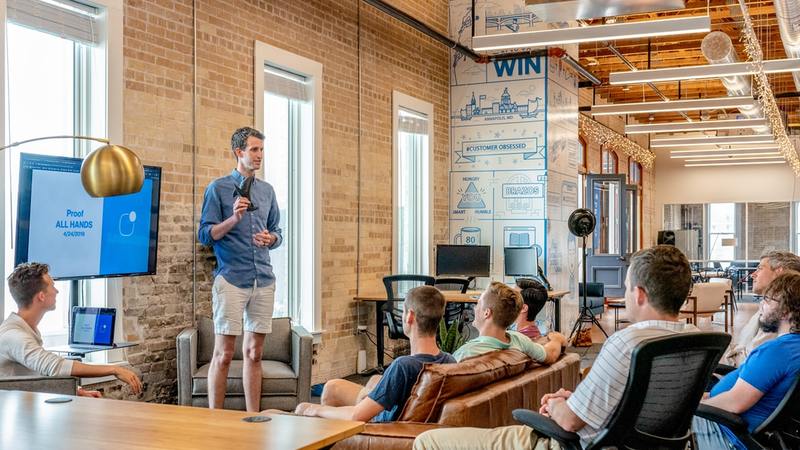 A few months ago, I wrote an article on my own personal transition within Sphere and the world of recruitment (check it out here) but I wanted to share some insight into what happened next, and into the newest team in Sphere.
It's a great story of growth and something I'm very proud about.
Where we were before
The Customer Success market was an untapped one for Sphere, one we had not focused too much on as a business. We had some great historical contacts in the area thanks to the work of our sales team, and our CEO, Ed, however nothing substantial. This of course posed a challenge, but definitely a great opportunity to grow the market out.
Moving into the area I learnt a lot from the great network of contacts my colleagues have (special shout out to Swaran Sandhu) and immediately get introductions to prospective clients in the industry. These warm introductions made my life and BD sessions insurmountably easier to get traction in the market and to ultimately find people jobs.
We grew the area in a short period of time to a fully up and running desk, with jobs to work and an increasingly brilliant and established candidate network.
Fast forward 4 months…
… and we've placed over 25 people into the industry, including 6 into one tech company and an entirely new team into another. Not only that, we hired our first additional Customer Success team member, Lewis!
This came as a result of having an abundance of roles, a budding candidate network and of course a real ambition to grow the team and make this a continued success.
Since Lewis has joined the team has gone from strength-to-strength. He's brought some amazing clients and has been fully engaged with our candidates, growing out our network and helping many find their new role.
He's also single-handedly expanded the team into specialising in Solutions Architecture, Technical Pre-Sales and Sales Operations sectors too!
Add this to the Post-Sales, Customer Success and Account Management sectors we cover, and we really are in a great position to help match great candidates with Tech and SaaS vendors across London and Internationally.
That's us, now what about you?
If you're a candidate in the market and want to explore your options, we absolutely can help. We have some amazing roles on with clients doing exciting things so do look at our latest opportunities.
Additionally, we're always on hand to chat through your career aspirations. Maybe the timing isn't right for a move, but you're interested in talking through your future plans. We can help.
Equally, if you're looking to add talented Customer Success professionals to your teams then let us know. Our network is growing every day and the candidates we work with are incredibly talented and will add real value to your business.
Dan Bolter
Managing Consultant
daniel@spherelondon.co.uk | 0203 772 8552