Recruiting digital talent across Europe and North America
19 Feb, 2018
5 mins
We have recruited internationally since our inception, yet over the last few years this has ...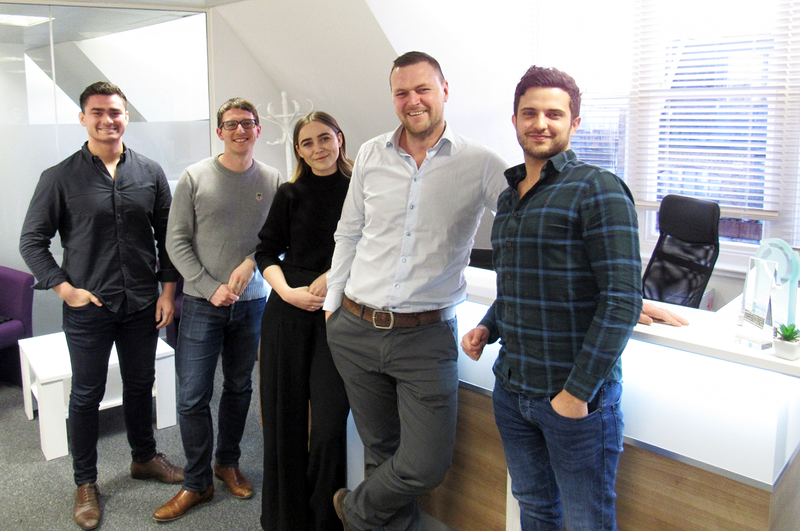 We have recruited internationally since our inception, yet over the last few years this has become an increasingly important part of our plan and service offering. More and more of our customers are reaching out to us for help growing their teams across many European and North American cities and we've been successful in finding them great digital talent.
Due to this demand, we've launched Sphere International, a team committed to helping our customers find the right candidates to grow and scale their businesses Internationally.
Niall Phelan, Director and Founder of Sphere Digital Recruitment has moved into a new role to head up the team and we got his thoughts on how things have been going since the launch.
Who are Sphere International?
We are Sphere's dedicated team who operate in Europe and North America. We work with tech vendors (advertising and marketing tech, fin-tech and consumer tech), brands and digital agencies and recruit for the same specialisms and talent as Sphere have successfully done for many years.
We've done this for a few years now and have already begun to emulate the successes the team in London have had, only in locations outside the UK and we are now expanding much faster on a global scale.
Why have you chosen to launch now?
It's due to the demand we've seen from both our existing and new customer base. Over the past few years the tech scene has been booming in Europe, especially in Berlin, Amsterdam and Paris and often Sphere have been asked to help with a number of our existing customers' requirements.
Similarly, many of our candidates have been relocating from London to work for high growth tech companies in Europe. As hiring managers, they've struggled to find good talent in those markets, so came to us for help.
We've always been successful in helping these customers, and strategically, over the next three years, expanding our operation and offering outside of the UK and in Europe and North America is at the top of our to do list. We want to deliver more services to existing and new customers in more cities globally.
What have some of the successes been?
The tech scene is thriving in Europe and North America and its growth trends and diversity are exactly what we know from London. Because of our experience it already feels like we are a step ahead of our competitors in terms on knowing what our clients are looking for.
We have signed some incredible new clients throughout Europe and especially in the German cities, Paris and Amsterdam and continue to work closely with our existing customers Internationally which is fantastic.
Internally, we've hired very well and have managed to move some of Sphere's best performers into the team. There's a real energy amongst the team and an excitement around building the International division and giving our candidates and customers a great experience.
How does International recruitment differ to London?
London has a much larger pool of digital talent but there's much more demand for candidates. In the UK, it's a little more fast paced and processes are faster. That said, our European customers are catching up and realising the importance of keeping processes swift and engaging!
What does the future hold for Sphere International?
We're going to emulate what we have done in London, become the go-to digital recruiter in Europe and be as well-known in these locations as we are in London. Then the focus will really turn to the USA. We can't wait!
CEO and Founder, Ed Steer said, 'It was exciting last year to create one, stand alone, International Team and moving Niall into this team to lead it has created even more momentum.
​'I think that our teams who focus on Europe and North America will be some of our fastest growing teams for years to come and certainly over the next few years. I am very excited to see Sphere become a truly global recruiter as I this will increase our value to our customers and provide even more opportunities to our team internally.'
Across the whole business, everyone at Sphere is excited at the prospect of providing a great customer and candidate experience on a global scale. So, if you're looking to hire digital talent into your team or are looking for a new opportunity with an innovative business in Europe or North America then please get in touch with the team.