Resources to Build More Inclusive Businesses
15 Jun, 2020
5 mins
Every June, the world celebrates diversity and inclusion with Pride month. Pride month ...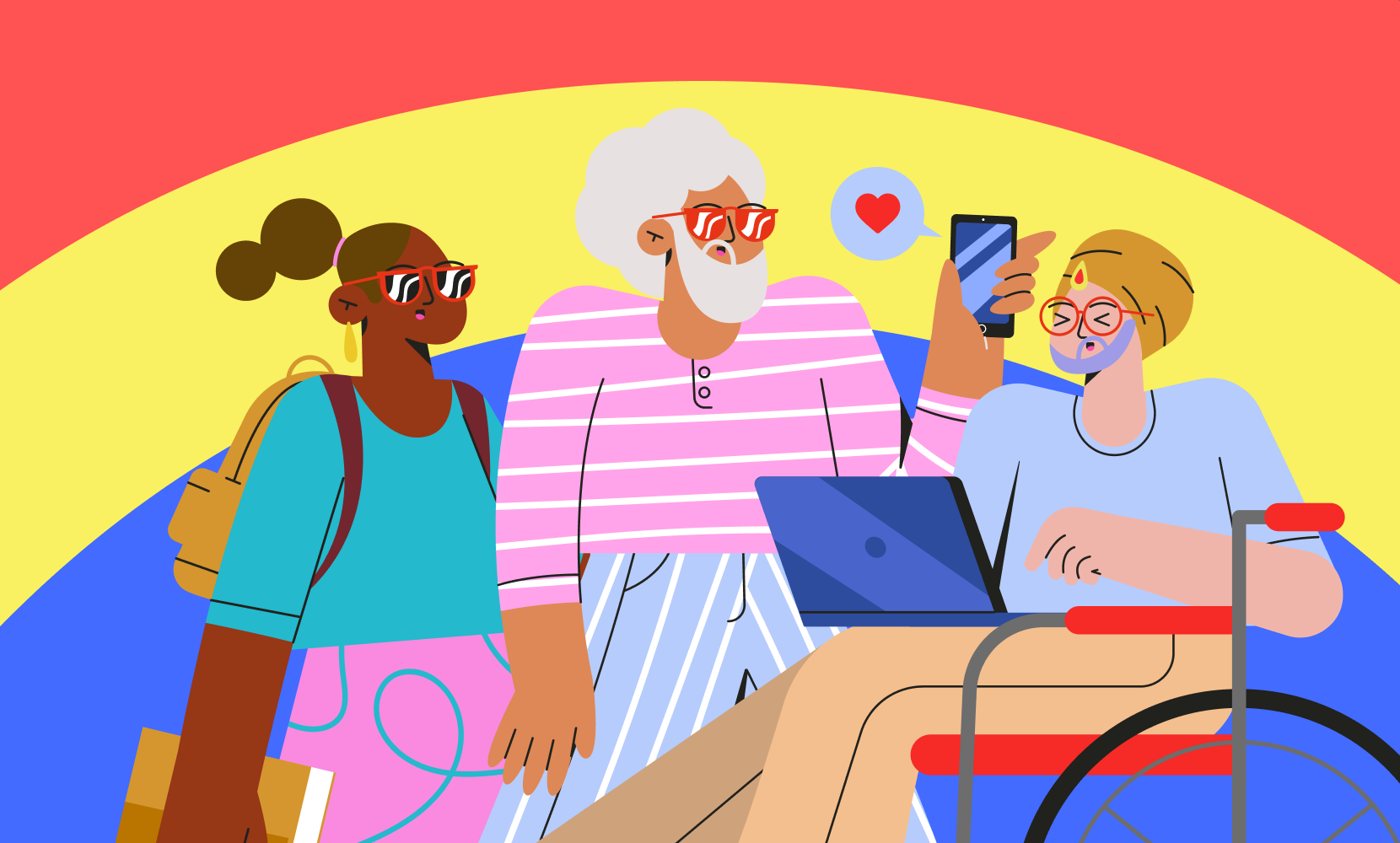 Every June, the world celebrates diversity and inclusion with Pride month. Pride month takes a positive stand against discrimination and ill-treatment of those who are lesbian, gay, bisexual, transgender, or questioning (LGBTQ+). It promotes diversity and inclusion in all areas of life.
This year, in the midst of a pandemic that has seen seismic shifts in our workplaces, we are experiencing an acceleration in demands for a more equal society, notably through the black lives matter movement.
We are hearing from our customers, that while hiring is being impacted by the coronavirus, it is giving some talent teams the time to look at their hiring policies and take steps to become more diverse and inclusive businesses.
The businesses that can quickly change course and adapt to new challenges are likely to be those that have teams with a rich diversity of perspectives, backgrounds, and experiences. The business case for diversity is both clear and compelling. Research shows that diversity can drive revenue, profitability, and creativity.
Last year we led an event on Diversity & Inclusion, and whilst a lot has changed in the last year, we are continuing to promote those principles. Here are some ideas on how to source and hire talent from underrepresented groups and how to create diversity and inclusion within your businesses:
Diversify your sourcing
Whilst most companies will have good intentions when it comes to hiring, there are some things that you may be doing that are hindering your strategy for a more diverse and inclusive workplace.
Job Descriptions
Your job descriptions can have a major impact on your diversity sourcing and attraction efforts: "women will only apply to jobs if they meet 100% of the requirements, while men will apply if they meet 60%, so being mindful of what you're asking for is crucial"
​
Do the requirements of the role truly match up with what a candidate will need to be successful in the role? If they don't, you could be deterring diverse candidates who don't meet every single requirement but would still do a great job.
Check your biases
Certain strategies will work better for some companies than others, so try them out, measure your success, and tweak them as you go.


At the interview stage, a diverse group of interviewers can show that you are committed to different points of view and helps decrease unconscious bias


A structured interview process and training can reduce your time to hire and reduce bias


Free Resource: Unconcious Bias


Build a culture of diversity and inclusion
Set the standard and implement comprehensive D&I mindsets that filter from the top down. Read more from our D&I event last year, here.


Develop a code of conduct that creates an inclusive culture: regular employee surveys can shed light on how your company's core values are aligning with the different voices in your company and can address areas of concern


Cut out bias in management processes: Shockingly, only 36% of women of color say that their managers even give them advice on how to advance at work. Those who received coaching were more likely to move up the corporate ladder, according to the Women in the Workplace report.

Audit performance management practices for potential biases and implement management training to ensure all persons are treated fairly.


Continue to learn: "Consider identifying and recruiting managers who have already found success leading diverse teams and encourage them to teach a course about what they've faced and how they've made it work."
Read more: