Advice for Parents returning from Maternity Leave
06 Jan, 2023
5 Minutes
Returning from Maternity Leave was the single-handed most difficult thing I have done, perso...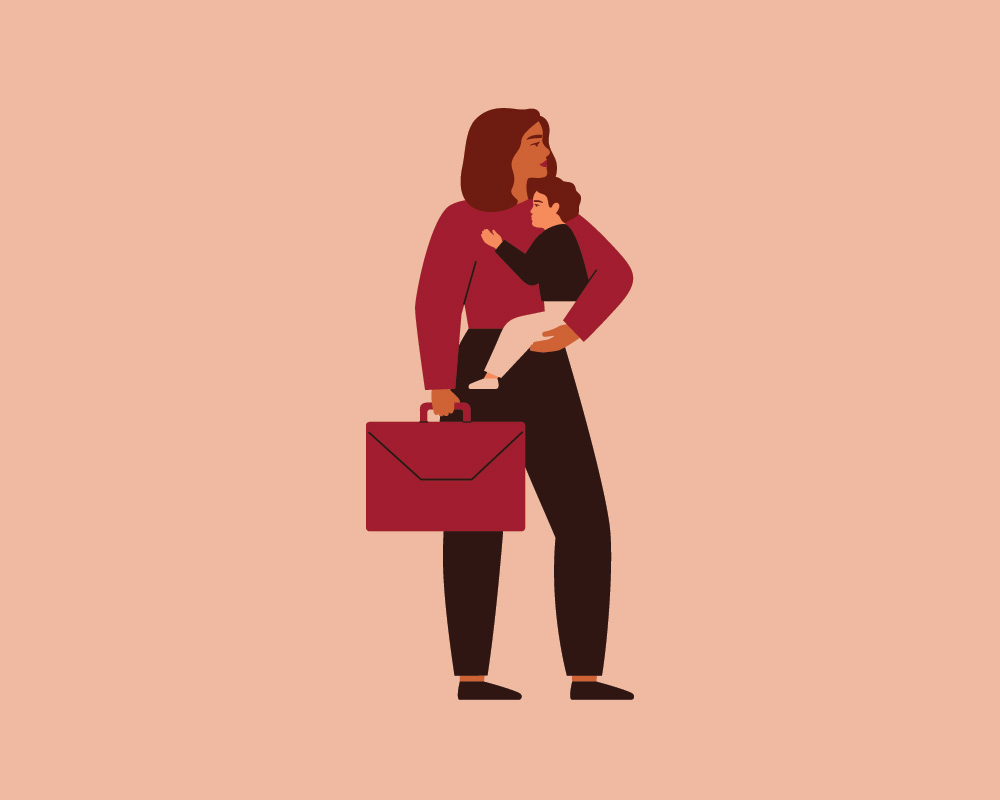 Returning from Maternity Leave was the single-handed most difficult thing I have done, personally and professionally.
Returning from Mat Leave hit me like a truck in a way I just hadn't prepared mentally for. The lack of mental preparation wasn't out of lack of time, or laziness, it was because I just thought I'd be the same person, performing and operating in the same way that I was when I left to go on maternity leave. How wrong I was…

I'd always been this person that was 1 million miles an hour or not at all.

My saboteurs would rear their ugly heads if I'd not done 10 out of 10 things on a list. My anxiety levels would spike if I didn't reply to that client who emailed me at 7pm, even though I'd been waiting for a response all day.

I was always so used to being a top performer and giving my all.
The reality of Mat Leave return is you absolutely can still be a top performer, and you actually give more than your all, because you have to. You are not only juggling a job, but you are running a household and you are still the person a little human looks to for absolutely everything. You also have no "recharge the batteries at the weekend" time either.

As a working parent, you have to get more output from less time. You work faster, harder and smarter than ever before. You just do it differently. And, like everything in life, difference is a great thing!
I am really lucky to be supported by a great partner, group of friends, manager and business, but even so, the return has been such a mountain to climb.
I wanted to therefore share some insight as to why I found it hard, and why at times I was riding the front seat of the struggle bus, and also what companies can be doing to make the journey a smoother one.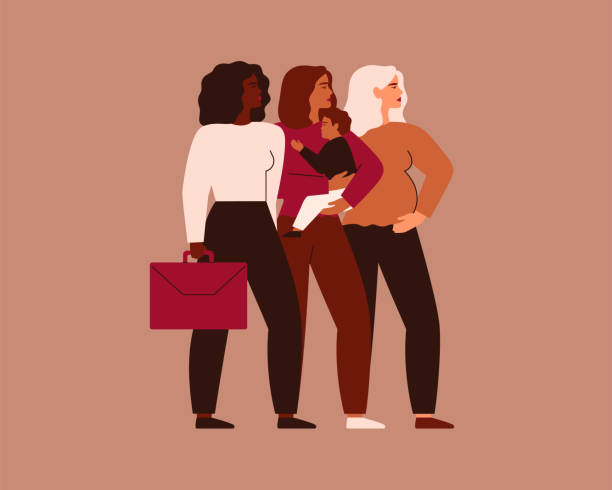 Where do I think the Mat Leave return struggles start and advice for anyone wanting to return to work:


1. A complete underestimation of how hard it can be

If you are always used to nailing it and doing everything in a routine that has been your routine for years, then your system will be shocked to its core when you return from maternity leave.

My routine has changed massively… On Mondays and Fridays, I don't start work at 8am and finish at 6pm like I used to. I start at 8.30am, lose lunch, and finish at 5 to go do the nursery run. Then at 6pm I generally log back in for an hour or so, before bath and bubba bedtime.

I work so rapidly, and most importantly smartly.

Be ok with routine adapting, any good employer will be ok with it too.
2. Your confidence is at Rock Bottom
Your confidence on Mat Leave has taken a real battering, and with returning to work it takes another battering too.
It's been 12 months since you've given professional feedback, completed a work task, even put on "work clothes". Your body and mind are probably the lowest confidence-wise they have been for a long time, if ever, at a time when you really need to be more confident than ever before.

It takes time to build that confidence back up.

Especially when you've just spent the last 12 months (or whatever your mat leave was) constantly questioning your every move: "am I doing this right" "is he ok" "oh god, he's not having his milk, is something wrong".

You have also been through an incredible physical transformation too… 9 months of your body changing in one direction, and 12 months of trying to get it back to where it once was (only to really find out your body will never be the same again) This is hard to deal with too.

Don't get me wrong, it's the most incredible change ever, and I feel so blessed to say I grew a human, but it's a massive physical change and one that has the ability to affect your confidence day to day, and with that have a knock on effect on other aspects of your professional and personal life.
3. When stability is important to you, and change makes you uncomfortable
This was huge for me. I'd always had really good job security and stability in my role. It was so familiar, I knew what I was doing, and I did it well.

I had a well-oiled routine, which was a proven recipe for over achievement and success.

Would I ever get back to that?

It takes time, and be ok with that. Any understanding employer will support you.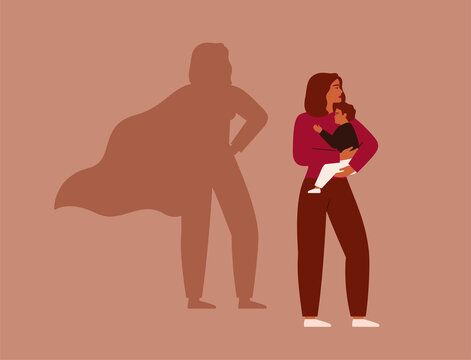 4. If you are afraid to lean on "your tribe"
Returning to work after maternity leave can be a hugely isolating thing, and Mat Leave at times can be really lonely too. When you return, the ability to lean on a group of family and friends is paramount to how the success of how quickly you adjust to the change and settle back in.
Surround yourself with positive influences and people who care. Don't be afraid to lean on these people for support.
And, if you don't have access to support, please reach out for professional help through the NHS or charities like Mind or The Samaritans.
5. Being unable or unwilling to get an external perspective

Like with anything in life, sometimes it's hard to see the wood from the trees. It's too easy to take things personally.
It's natural to attribute your own meaning to things, rather than the meaning with which they were intended. I was so lucky that I'd been working with a brilliant coach for the last few years, and when I was returning to work, one of the first things I did was ring her and say "Marie, I need your help now more than ever".

Having an external perspective and a safe platform for honesty and openness was hugely important to me. I can not explain how much this changed my life, and I am thankful to my employer for providing this service in our business.

If you can, and feel able to, reach out to HR or your manager about Career Coaches or external support can be a brilliant source of empowerment.
6. The trauma that is Identity Back vs Guilt


The mental hardship that is being happy to have your identity back outside of being someone's mummy, but you are riddled with guilt for being away so much! This was such a hard one for me. I cried coming into work and cried going home from work for a long period of time. I felt lonely and like I was being a bad worker and a bad mum because I was only doing both 7 out of 10.
I'm just not good at being average. It was an incredibly difficult time.
But, I got past it, and when I still occasionally have a wobble, I tell myself that everything I am striving to achieve work wise is for my son, his future, and ours. It helps me be ok with missing a bath time because I worked late.
7. An inability to admit you're struggling
I'm a really proud person, and it took me ages, and days of tears and frustration before I plucked up the courage to sit down and say "do you know what, this is really much harder than I thought and I'm struggling a bit with it". It felt so much better when I did though, and provided an opportunity for the support I was getting to be very specifically tailored to me.
So, those are the things I would really encourage a parent to be aware of before returning from parental leave... Be prepared for some of the above so that you can feel empowered when you return to work.
If you're an employer reading this and want to know how you can help with the transition back to work, read my next blog post which is aimed to address this.
Any thoughts on the above, reach out to me at bex@spherelondon.co.uk