Samantha ONeill International Womens Day
16 Mar, 2020
5 mins
This year, for International Women's Day, we want to share the stories of some incredible&nb...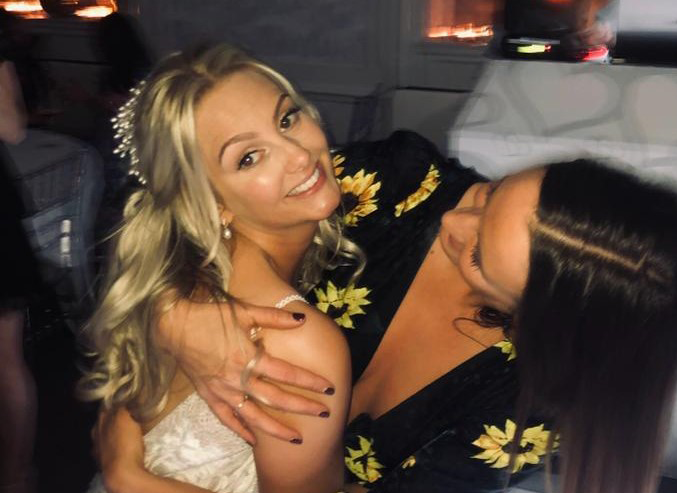 This year, for International Women's Day, we want to share the stories of some incredible women in our business. The theme this year is #EachforEqual, "an equal world is an enabled world" and we sat down to discuss what life looks like for women in recruitment today.
Samantha O'Neill - Senior Manager - Sphere Graduate Recruitment​ "Sam loves her two cats, Eddie and Jeff, and she likes to go to bed at about 8 o'clock every night but is very thoughtful and always remembers to text when something is going on in your life." - Jamie Cox
Sam joined us in March 2014 and has grown our Graduate Recruitment team to 6, covering the digital, media and events landscape.


How have you found being a woman, working in recruitment?
Great! I am lucky enough to have always been treated fairly and felt empowered by what I do and the people I work with both internally and externally.


What's the most important piece of advice you'd give to a woman thinking of starting a career in recruitment?
Do it! It's a great industry in a rewarding environment. There are ups and downs, however if you're in the right company you will thrive.

Join a company that feels like the right fit for you, make sure they offer great development, progression, and support, along with a great company culture making it a fun working environment every day.

How important is it for women to lift each other up and what does that mean to you?
Very important! Everyone has ups and downs but be that person that helps lift others up. Being supportive takes nothing but means a huge amount to others and in return is rewarding for yourself. I try and live by this!

​Who inspires you?
My two best friends; both are successful independent women who have built incredible careers in their fields, have great work-life balance, happy in life and financially able to do as they please.

On International Women's Day, what is the most important message you want to send out to young women thinking about their careers?
Being a woman is irrelevant. Surround yourself with positive people. Be the best you can be and don't look at what other people are doing. Look at what you want to achieve and set out to achieve it whilst supporting others, being kind and striving for the best.

If you want to find out more about a career in recruitment, please get in touch talent@spherelondon.co.uk.