Secrets of working for a start-up
14 Oct, 2019
5 mins
This month saw the launch of the Netflix Documentary, 'Inside Bill's Brain' which revealed t...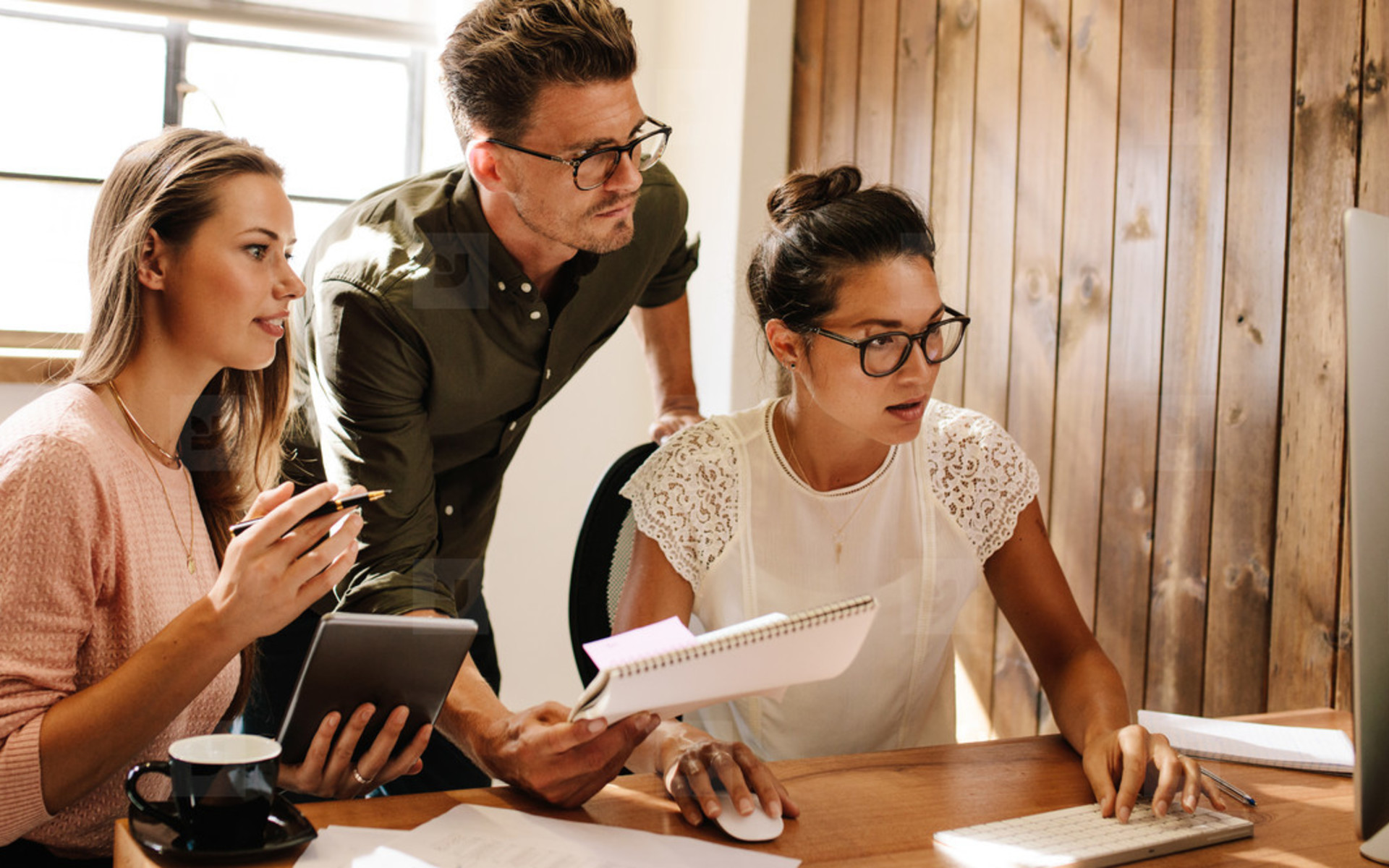 This month saw the launch of the Netflix Documentary, 'Inside Bill's Brain' which revealed the mind behind one of the world's biggest start-up success stories, Microsoft.
Whether you're Bill Gates, Jeff Bezos or Steve Jobs, success has to start somewhere. Apparently, that somewhere is often in someone's garage...
Apple was launched in Steve Jobs' parents' garage with a team of Steve and a couple of friends and Amazon was created in 1994 from Jeff Bezos' parents' garage with the view to sell books online - Amazon is now valued over $100 billion.
The success stories go on and on. I could also tell you about the countless start-ups that have failed of course, but the excitement of a start-up and the common vision of 'what if we are the next Apple, Google or Microsoft' are what makes start-ups an extremely interesting place to work.
Here are 6 reasons why you should be a part of one:
1. Progression
Needless to say, if a start-up grows from 2-20 in 1 year and you are part of those first few, you're going to have some serious progression through the company.
You could be not only leading a team but also hiring that team yourself to help shape the direction of the business in an incredibly short period of time alongside the founders.
2. Exposure to Senior Employees or Decisions
Within a start-up, the likelihood is that you will be reporting to and working side by side with the founders of the business. People who have a wealth of industry knowledge and experience, only an arm stretch away.
Exposure like this is going to increase your knowledge and propel your career by working so closely to so many impressive minds.
You will also have the chance to influence senior-level decisions and discussions and have your input on the direction of the company, no matter what level you come in at.
3. Exciting Work
Start-ups are created either because there's a gap in the market, or there's an area which could be done much better. Because of this, you know that you will be working on things that people may not have worked on before.
There are no set guidelines that you must adhere to; you make the guidelines.
You're also surrounded by people who share the same passion and the same vision for the company. A passion that creates a real buzz amongst your co-workers. Anyone who's been to a WeWork will know this feeling!
4. Responsibility and Freedom
Joining a company with only a handful of people means that you are going to be given, or choose to take on, work in a multitude of areas. If you spot a gap or have the ambition to try something new, a start-up is the place you can do it.
You'll have full responsibility and autonomy over your area/accounts with the opportunity to make your own decisions alongside the founders of the business. Where else can you get this opportunity?
5. Learning
By having the opportunity to take the initiative and work across different areas of the business or create things that nobody has done before, you will reach some steep learning curves. Surrounded by industry experts and entrepreneurs alongside you, as well as needing to compete with large corporations, will ensure that you are constantly pushed to succeed.
There may not be booklets and online platforms with structured training programmes in place, but there is an abundance of knowledge all around you with a vested interest in developing you.
6. Lucrative
Start-ups usually offer share options pre-IPO. Imagine working with Apple 40 years ago and getting a 1% stake in the company. That's $10 billion dollars now.
Retaining quality employees in a start-up is also paramount to their success. Because of this, you make yourself extremely valuable to the business and are generally rewarded accordingly. This combined with the prospect for you to progress with the company growth rapidly, ensures that if the start-up succeeds, so do you.
So, do you think the start-up life is for you? Of course, with big reward generally comes risk (as my weekend acca's will attest to) so start-up life is not for everyone – but it's definitely worth considering.
Get in touch to find out more.
I lead Sphere Digital's Customer Success and Professional Services team, with a specialism in Mar tech and SaaS vendors around London. I am currently working with some of the worlds best known Tech Vendors in the Professional Services Industry with opportunities at all levels from junior to board.
Dan Bolter 0203 772 8552 danielb@spherelondon.co.uk