Sphere Spotlight - Charlotte Humphries
23 Aug, 2019
5 mins
Since joining Sphere as a graduate in 2015 and in her second week announcing that she would ...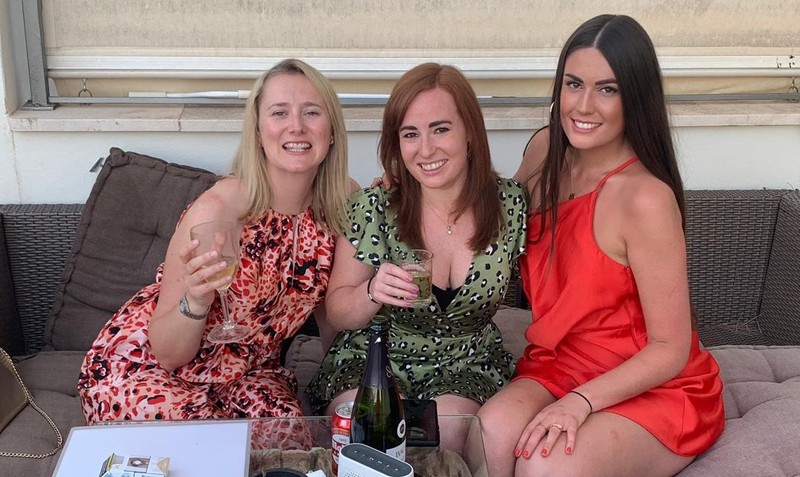 Since joining Sphere as a graduate in 2015 and in her second week announcing that she would launch a Manchester office in the not so distant future, Charlotte has gone on to build an unrivalled reputation in her market.
Never one to break a promise, Charlotte has launched our Manchester office and now her wish has become a reality.
Char, it has been a crazy 4 years for you have joined us, how have we arrived at where we are now?
I've been at Sphere for nearly 4 years. I joined as a graduate and now run the Performance Marketing team… well, until next week! Then I'll be moving back home to Manchester!
I wasn't thinking about management when I first started, I wanted to focus on being a great recruiter. I had it in my head that as soon as I reached Executive Consultant level, I would start management – it took 2 and a half years.
That's no easy feat! How did you achieve that success so quickly?
I was very determined to do it.
It came down to building strong relationships with my clients, getting stuck into all the training and development and working closely with Hols (Senior Manager).
Working really hard is key.
Now I manage 3 people which has been an amazing learning curve. Our newest recruit is about to put £15k on the board in her 11th week! I wish I could take her with me to Manchester…
Next week I will be launching the Manchester office, focusing on Agencies (the market I already work) but broader – Performance Marketing, PPC, SEO, Paid Social, Programmatic, Analytics, and Planning & Buying roles.
Why has your focus been on launching in Manchester?
Because I want to go home *laughter*! I love Manchester, I've been going on about it since I joined. Ed (CEO & Co-Founder) must have been like "what the hell?" when a couple of weeks in I declared I wanted to move to Manchester.
Credit to Ed, there are not many CEOs that would take someone with 2 weeks' experience seriously. Sphere followed through when it came to it. There wasn't a question mark, it was "Ok great, let's launch Manchester".
Manchester is the UK's 2nd city. The market there is growing quickly, a lot of big companies are moving up there, as well as the agencies we have a strong relationship with from London who have offices in Manchester.
What does the end of 2019 look like for you?
It will be myself and James Nelson (Senior Manager) based in the Manchester office initially. We'll be looking to hire amazing consultants and be in a position where we have strong relationships with our clients as well as signing some new clients.
We're looking to replicate what we've successfully achieved in London - providing a great service for our customers and clients and making a real impact on their businesses and their lives.
And what about 2020, what are you looking forward to?
Growing.
And becoming a wife! Our wedding is in May next year!
Will you miss the London office?
I won't miss how much everything costs in London(!) but yes, I will miss everyone. I'll be down once a month so I'll still see the guys and the support from London will continue as we're going to be working closely with the team.
It's Sphere, you know you can pick up the phone to anyone.
And finally, what would you say to people that are considering a move to Manchester, or who are already based there?
There's a massive opportunity to join Sphere, which has proven success, but at a time when it's just getting started and you can have a real impact on that growth.
And to our candidates that are considering the move… do it! It's so much cheaper! The lifestyle benefits you can gain are worth it, you don't have to get the tube… you can walk to work!
Save time, save money. It's got everything London has but on a smaller scale.
In terms of opportunities, because it's growing so much, there are roles that have opened up which need the skill sets that have become standard in London. Basically, you're valuable to them.
To find out more about the roles Charlotte is recruiting for, then please, click here...
If you're interested in a career in recruitment, then please, apply here...
Why has your focus been on launching in Manchester?