The 4 key findings within Customer Success from the 2022 Salary Survey
22 Apr, 2022
5 mins
Women are the main driving force in Customer Success!The Customer Success industry is one th...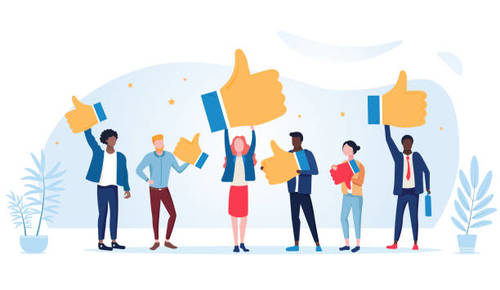 Women are the main driving force in Customer Success!
The Customer Success industry is one that has naturally been Female driven, and this is something that has become even more apparent as we come into 2022. The gender split has increased by 9% with Customer Success now being 65% Female vs 35% Male.
This is compared to Customer Success being 56% Female vs 44% Male in 2021. This is also the 2nd year running that the gender split has increased and is becoming a naturally occurring trend within Customer Success.


Are base salaries keeping up with the market demands?
Bonuses are on the up in 2022, especially those with a target or quota as part of the bonus. We found that there's been an increase of 1% in people receiving a bonus on top of their basic salary, now at 72%. What stands out here is the 22% increase in these bonuses being quota driven, up from 33% in 2021 to 55% in 2022. Is Customer Success starting to merge into more of a sales and revenue focused industry?
Bonuses may be on the up, but the standout figure in the Salary Survey is the drop in satisfaction with base salaries being received across the industry. In 2021 over 50% of people were satisfied or better with their salary, this has dropped sharply to 43% and has naturally shown an increase in dissatisfied candidates. This has tripled from just 9% in 2021 to 31% in 2022. Can the industry keep up with the demands of Customer Success?
An important factor to consider here is also the sharp rise in average salaries across the industry, in some cases up 25-30%.
We found that for candidates with between 1-6 years' experience, the average salary being paid is up 10-15%, a steep rise over just one calendar year. For candidates with over 7 years' experience there has been a large increase, with this up 20-25% year on year. What has caused this sharp incline, is it Customer Success becoming ever more important for the success of a SaaS business?


Lack of Progression & Career Development is causing the big switch
In 2021 both 'benefits package' and 'culture' were the leading motivators for those job searching, perhaps something driven by the WFH needs during the pandemic. These have now seen a near 10% drop in their importance year on year.
Progression and Career Development is the new leading motivator across Customer Success, with this being the biggest reason people left their last role and causing over 35% to switch jobs. This is also backed by a 15% increase in people stating progression as their key job search motivator, up from 47% to 62% in 2022.



Recruiters and Recruitment Agencies are continuing to win the race, just…
Following on from 2021, Customer Success professionals are still most commonly finding their next role through a recruiter or head-hunter, with 28% of people benefitting from recruiters here. Get in touch with us for support in your job hunt!
Recruiters are very closely followed by LinkedIn (27%) and Referrals (15%). This has slightly closed the gap on 2021 where recruiters were supporting over 40% of professionals to find their next role and has shown a surprising increase in referrals and social networks (excluding LinkedIn) to help those find a new job!
If you have any further questions about the industry, need support with hiring or are looking for a new role yourself, don't hesitate to get in touch at courntey@spherelondon.co.uk
Also, don't forget to download the Salary Survey here - https://www.spheredigitalrecruitment.com/download-the-2022-salary-and-benefits-report