The American Job Market in 2023: Growth, Challenges, and Industry Highlights
03 Apr, 2023
5 Minutes
2022 was largely a year for growth in the tech space, but not without its challenges. The y...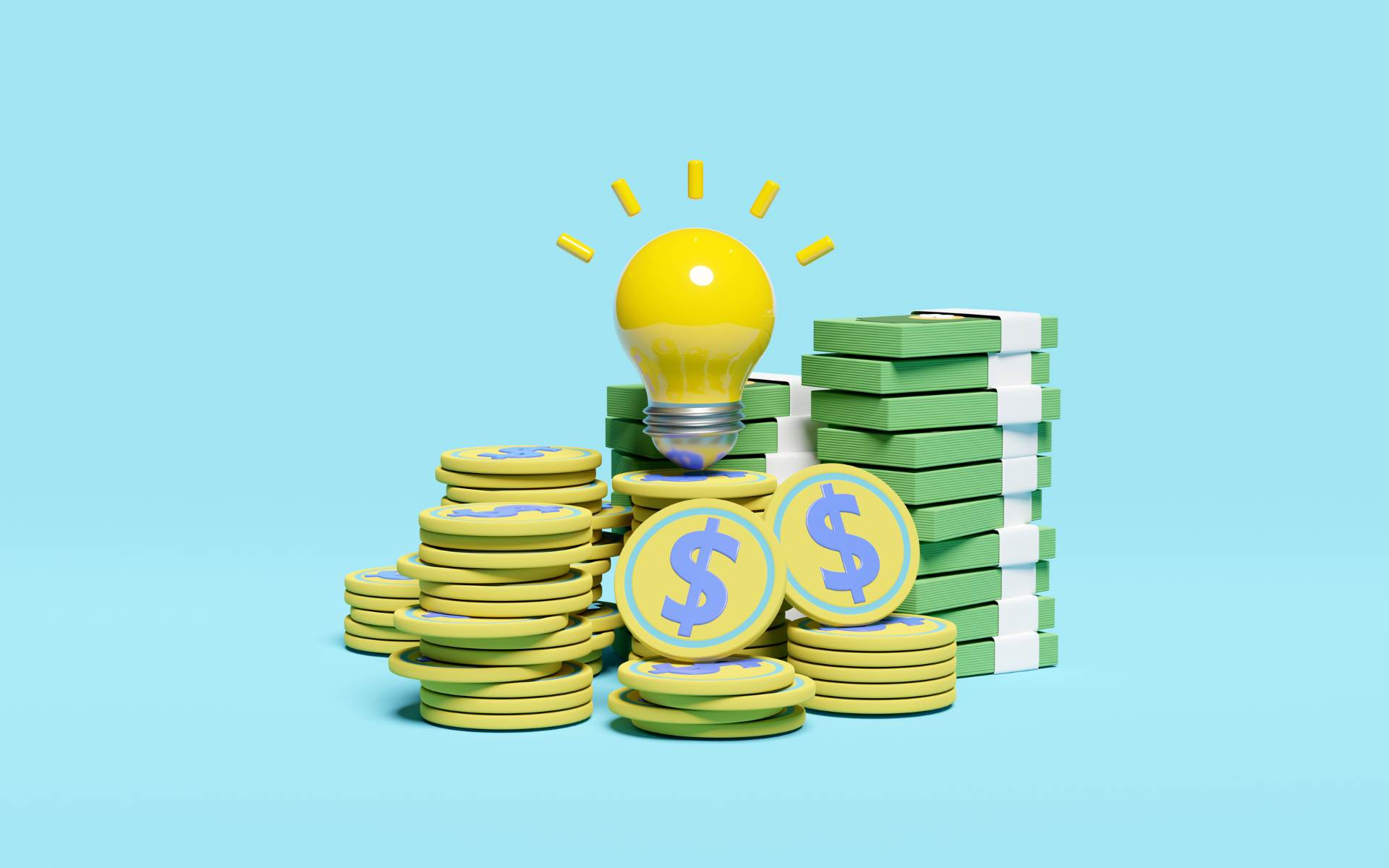 2022 was largely a year for growth in the tech space, but not without its challenges. The year began booming from the 2021 tech explosion as a result of the Covid bounce back and showed no signs of slowing down through H1 of 2022.

We saw a lot of movement in the market as demand for good talent increased, leading to a jump in the average salary in the market and moving for career progression was the number one reason for looking for a new role.

Approaching H2 though saw economic downturns seriously affect the Tech space, and hiring market, as companies laid off sometimes thousands of employees to compensate for 'over-hiring' and to streamline operations for an economic slowdown. This created a huge shift in the market, shown by 41% of our survey respondents citing a possible recession/cost of living crisis as the biggest threat to their bottom line.
Despite the mass layoffs that have been dominating the news throughout the second half of 2022 and into 2023, 1 in 2 businesses stated that they performed better in 2022 than in previous years, with a further 35% remaining about the same and only 15% experiencing worse outcomes.
With layoffs and inflation continuing through Q1 of 2023, we expect a similar story through H1 of 2022, with companies still performing well but lots of movement in the hiring space. The movement though won't just be through layoffs. A massive 57% of our respondents state they will consider a career move in 2023 and 71% of those state salary is their primary consideration of doing so.
2023 will inevitably be a year for growth, but the growth will be measured and taking measures for retention will be paramount in such a volatile market.
Download the full salary report here
Tech Sales & Media Sales
As shown through our survey the sales market remains very male dominated, with 70% of respondents being male. A notable increase from last year's survey of 64%.

This is concerning information when combined with states that only 7% of females are in C-Suite, Owner or Director positions, compared to 13% in males. Progressing women in the market is clearly the issue, as only 46% of women surveyed received a pay rise last year, compared with 54% of Male respondents.
Diversity & Inclusion, and improving the gender divide in Sales is one of the most talked about topics of 2022 and 2023, and shown by the data this is an area that needs to be discussed openly further.


Salaries
Tech sales remains a highly paid profession, with a deficiency of quality talent in the market and high salaries offered to both attract and retain talent. We found that 11% of respondents were 'very satisfied' with their current salary, which is the highest of all specialisms surveyed. Only 12% were 'dissatisfied', and no one was 'very dissatisfied'.
This is shown by the average salary of those with just 1-3 years of experience in Agency Sales being $85K, and those with 4-6 years jumping to $140K. Even with the current exchange rate, this is still considerably more than that in the UK of £40K and £65K respectively, and Europe of 50K Euros and 75K Euros respectively.


Movers in the market
2023 will still be a big year for movers in the job market, with 58% considering a career move. The number one reason why people moved on from their roles in 2022 was progression, with the 5th most common reason being redundancy. This shows that irrespective of market changes, the number one priority for hirers needs to be providing progression.
The second reason for movers was a Poor Work Culture, showing this is still a challenge in our ever more remote world.
It's worth noting that working with recruiters for job seekers to find their next role is a major contribution to movements in the market, with 35% of respondents finding their previous role through recruiters. Only 10% went directly through an application.
Download the full salary report here

Account Management and Customer Success
The Account Management and Customer Success space remains very female heavy, with 61% of respondents being female. This is slightly down from 65% in 2022, but up from 56% in 2021 so shows that the industry is dominated by females over the years.

The industry also remains a very young profession. 82% of respondents are between the age of 18-39 leading us to believe that either workers tend to leave the profession after a certain age, or that the industry itself is relatively new.

Salaries
For Pay and Bonus, interestingly we have found that the number of people who receive a bonus has actually reduced. This has gone from 72% in 2021 down to 67% in 2022. The type of bonus has also shifted, with bonuses in 2022 having a greater emphasis on Sales or revenue based bonuses which have jumped from just 33% in 2021 up to a huge 70% in 2023. This leads us to believe that the profession has become more commercial as businesses looked to maximize revenue in a market filled with challenges in 2022.
We find that the profession also pays relatively well, with those in the 4-6 year bracket earning at least $100K, and an average of $115K. This can then max out as high as $250K for those with 10+ years in the profession.
We also find there to be on average higher salaries on offer for more technical roles, than commercial ones at the junior side of the spectrum. A Pre Sales hire with 1-3 years' experience will pay $95K on average, with a Customer Success role paying $90K.

Movers in the market
As is common across most other areas, the number one reason for movers in the market was a Lack of Progression, but interestingly the number 2 reason was a Poor Work Environment. This indicates a big area that companies need to look at when it comes to retention as 55% of our respondents say they are considering a career move in 2023.
With a big 39% of those surveyed being 'satisfied' with their salary, up from 35% last year, this indicated that salary is not so much of an issue in the market as other areas that may need to be addressed such as Poor Work Environments.
Download the full salary report here

Ad Ops and Programmatic Trading
The Ad Ops and Programmatic profession has seen a large increase in the composition of Male employees in this survey, increase from 68% in 2021 to 79% in 2022, a large swing and a very male dominated technical profession. Interestingly, it seems that the profession has changed age demographic, with the number of 18-29 year-olds decreasing from 46% to 27% which indicates that the workforce may be staying in the profession, or joining it, at a later age with the largest age group being 30-39 year olds.


Salaries

Interestingly, the salaries in the industry have dropped over the past year. Only 39% of employees received a bonus in 2022, compared to 53% in 2021.
The average salary of those with 1-3 years' experience in Ad Ops is $75K, and that in programmatic a $85K. Our data shows that employees though aren't happy with these levels as 14 % of respondents are dissatisfied with their salary, up from 10% last year, and 78% of respondents would consider moving role for an increase in pay. Therefore, what seems to be one of the best ways to attract talent, is with improved packages.

Movers in the market
As in most other markets, the most common reason for moving roles remains to be a Lack of Progression. The second, as in Account Management, is a poor work environment which is concerning as an area that employees may need to look at when considering retention.
Interestingly also in the market, a massive 59% of people found their next role through a recruiter, with only 19% through their personal network and 16% through Linked In, showing the value of recruiters in the space.
Download the full salary report here

Marketing
Marketing as an industry remains largely dominated by women, with 59% of respondents identifying as female and 39% as male. A slight increase from 2021 with 57% of respondents identifying as female.

A massive 84% of the market is within the 18-39 age demographic of the market, showing a very young make up in the industry of Marketing.

Salaries
In the marketing industry, nearly half of respondents reported receiving a bonus at 45%, down from last year's figure of 54%. Within that, the most common type of bonus was discretionary at 47%.
Satisfaction in the market with Salaries though looks very even. 50% are satisfied, or very satisfied with their salary. 8% of that are that later. However, still a large 72% of respondents would consider leaving their role for a new role with increased pay.
Looking at the data, salaries are similar across professions, but there seems to be a slightly higher average across B2B/Marcomms and CRM/Email with 4-6 years paying $140K as an average.

Movers in the market
Interestingly, the number one reason for changing roles in Marketing was not progression. The number one was a poor work environment. This is a bit of an outlier across other professions, showing either good routes for progression amongst respondents or more of an emphasis on a good work environment. A large 65% of Marketers are also offered remote work in their roles, showing the shift in the working environment has continued as we have come out of the pandemic.
Download the full salary report here

The American job market in 2023 poses both hurdles and prospects for employers and job seekers. Companies must focus on retaining employees, promoting diversity and inclusion, and nurturing positive workspaces in the face of economic and industry fluctuations. Such efforts will not only draw top talent but also fortify their workforce for lasting success.
Recruitment and hiring tactics must adapt to these changing circumstances, honing in on the desires and goals of candidates across diverse sectors. Recruiters and employers can employ these findings to provide alluring compensation packages, enable career growth, and tackle work environment issues, thus attracting and retaining exceptional talent.
By remaining aware of market trends and cultivating a progressive outlook, businesses and recruiters can efficiently steer through the 2023 job market and establish a robust, varied, and prepared workforce for the future.
Get in touch with me for more information - danielb@spheredigitalrecruitment.com