The European Digital Recruitment Landscape: Navigating Pay Transparency and Strategic Hiring in 2023
07 Apr, 2023
5 Minutes
While it's challenging to predict the exact trends that will dominate the German and Europea...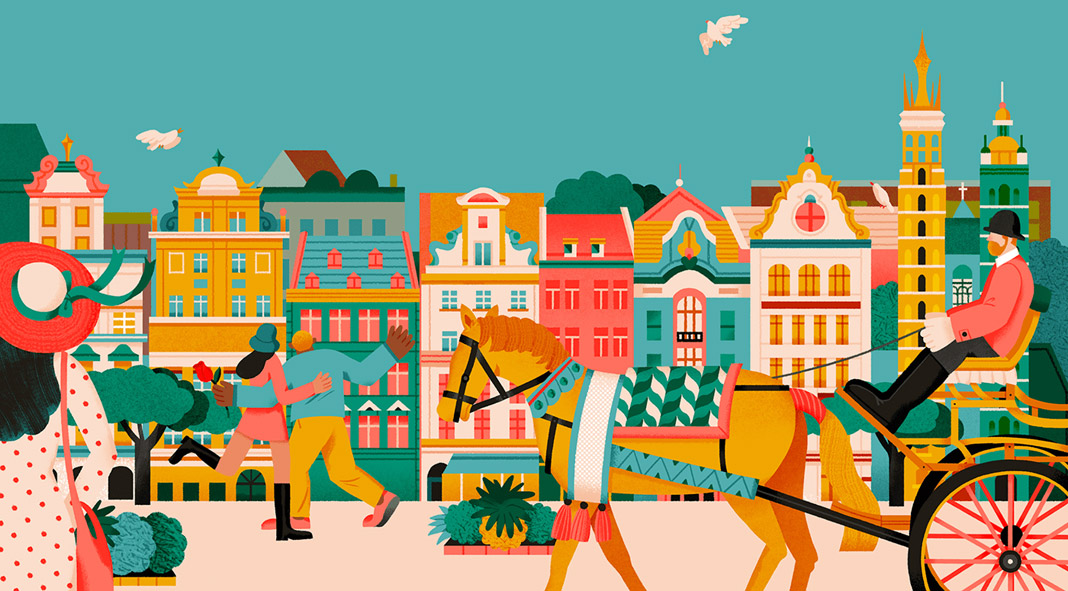 While it's challenging to predict the exact trends that will dominate the German and European job market in 2023, we can safely assume that AI, data visualization, and digital marketing will be in high demand. European tech talent now has more choices than ever in shaping their careers, and companies must think creatively to attract and retain the best talent.
The ongoing digital transformation across various sectors and the introduction of legislation like the EU Pay Transparency Directive will further shape the job market in the coming years. As a job seeker or employer in the digital sector, staying informed about these trends and adapting to them will be key to navigating the ever-evolving job market successfully.
Our 2023 Salary and Benefits Survey
The digital sector witnessed a roller coaster ride in 2022, from recovering from global restrictions and talent shortages to experiencing hiring surges and economic downturns. However, the industry's resilience shone through, and we are eager to explore the opportunities and challenges that lie ahead in 2023. Our recent salary and benefits survey provides crucial insights into the job market trends across Europe, helping businesses secure top talent and drive growth in the digital sector.
Key Findings:
Job Mobility: A remarkable 57% of respondents are considering a career move in 2023, highlighting the need for businesses to focus on employee retention strategies.

Salary and Benefits: While 71% of respondents cited salary as the primary consideration for job seekers, a positive work environment, career growth opportunities, and a commitment to diversity, equity, and inclusion are also vital in retaining top talent.

Business Performance: Despite the challenges of 2022, 50% of businesses performed better than in previous years, with 35% remaining about the same and 15% experiencing worse outcomes.

Headcount Changes: A third of businesses (34%) saw their headcount increase by 1-25% in 2022, while 17% reported a 25-50% increase. However, 16% of businesses reported reducing their headcount, reflecting the prevalence of redundancies last year.

Pay Increases: In 2022, there was an even split between employees who received a pay raise and those who did not. Among those who received a raise, 41% experienced a 1-10% increase, and 17% saw an 11-20% increase.

Inflation and Real Pay Growth: With rising inflation in recent months, real pay growth rates have decreased, making it essential for businesses to keep up with salary demands to remain competitive.




Download the full salary report here




Strategic Hiring Amid the Uncertainties
As businesses grapple with the financial crisis, they are becoming more strategic in their hiring practices. According to Jake Salem, our Senior Data Consultant shares, clients are now focusing on "needing" rather than "wanting" new hires. This change has led to an increased demand for specialist support to find the best candidates for specific roles. However, the start of 2023 saw a reduction in agency support due to cost-saving measures. As the new financial year unfolds, clients are updating their hiring plans and seeking agency assistance when needed.
In the current job market, competition for roles is high due to an influx of applications. This situation highlights the importance of having great relationships with candidates. By understanding their strengths and matching them with suitable job specifications, agencies can help candidates find the right roles more efficiently than through direct applications. Strong relationships with clients are equally important, as they ensure that businesses can rely on agency support when needed.
Download the full salary report here

Pay Transparency in the EU
The European Union has recently passed the Pay Transparency Directive, a legislation aimed at addressing gender pay gaps and promoting pay transparency across EU member states. This new directive will have significant implications for job seekers and employers alike, particularly in the rapidly evolving digital sector.
The EU Pay Transparency Directive introduces several requirements for employers, including:
Abolishing pay secrecy: Employers will be required to disclose information about the offered salary for a position before the interview. This means job seekers will have a clear understanding of the remuneration offered, allowing them to make more informed decisions about their career choices.

Prohibiting gender pay gaps: The directive emphasizes the need for equal pay for equal work, regardless of gender. Employers will be required to objectively define salary and pay raise criteria, ensuring that all employees are treated fairly.

Monitoring and enforcement: Employers will be responsible for proving compliance with the directive's provisions. Non-compliant employers may face fines, while the burden of proof shifts from the employee to the employer in cases of suspected pay discrimination.

Implementation timeline: EU member states have three years to implement the directive through national law and policy-making.
At Sphere, we are committed to helping our clients navigate these challenges by providing specialist support and leveraging our extensive industry knowledge. By staying informed and understanding the unique needs of both job seekers and employers, we can deliver tailored recruitment solutions that drive growth and success in the digital sector.
As a trusted recruitment partner, we remain dedicated to ensuring that our clients and candidates receive the highest level of service, guidance, and support in their recruitment journey.
Reach out to me if you have any further questions vanessa@spherelondon.co.uk