The start of something new...
30 Oct, 2018
5 mins
Sphere's a company that promotes change, development and progression and one that absolutely...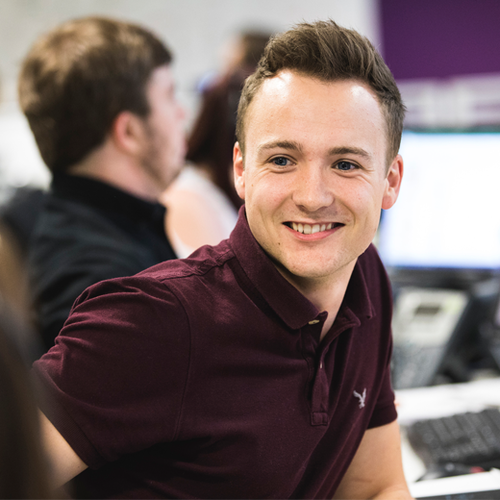 Sphere's a company that promotes change, development and progression and one that absolutely believes in its employees progressing into new areas in their careers, supporting them along the way.
As a business we've had people move into management, out of management, into internal recruitment roles, and even into part-time roles to complete their Masters degrees.

Executive Consultant, Dan Bolter recently made a move into a new market and shares his story for anyone else thinking of joining, moving markets themselves or simply curious as to why!


It started with a (boozy) lunch...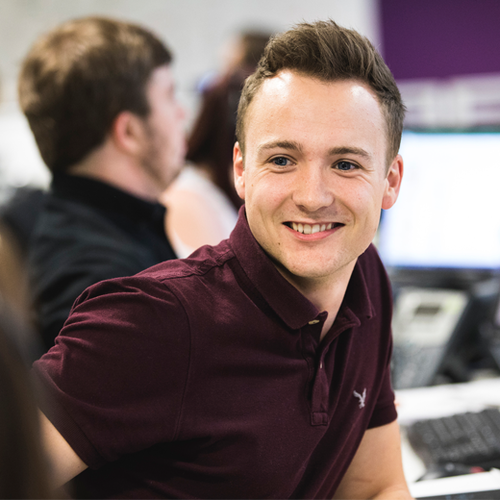 A young man in a maroon polo shirt smiling at his deskI remember back in December 2016, two months after I joined, I was at a lunch with some other new starters and Ed, our CEO. The lunch was about Ed's career in recruitment, the direction the company was heading, and the opportunity that we had ahead of us that Ed was prepared to support. It was at this lunch that Ed explained how he had worked in multiple markets and industries, each benefitting him and his company he worked for along the way.
Despite the constant flow of wine, I explicitly remember how Ed encouraged us to be open with our ideas, and if we ever saw an opportunity, or a chance to grow into a new market (or even start our own company!), to speak to him first.
What CEO do you know that openly supports you changing teams, markets, industries or will even support you starting your own business one day?
From then on, that seed planted in my mind to start something new, something of my own that I could direct and grow, and smash it.
What I did before
Until recently, I specialised in Performance Marketing roles, working with SEO, PPC and Paid Social specialists, placing them into Marketing and Media Agencies around London. And I loved it! I was working with some of the world's biggest agencies, all doing amazing work for their clients.
This market was great for me starting my recruitment career as I had an experienced and hardworking team around me who were experts in their areas and constantly pushing me to be better. The market was also extremely fast-paced which made me highly organised, proactive and quick to react. Admittedly, a lot of my success here came from my manager's constant support and regular RBD's when I started to slip (if you know, you know…) – thank you Holly!


What I do now
I've fully moved into recruiting Customer Success and Professional Service hires into Marketing Technology and SaaS businesses around London. As much of a mouthful as that is, it's a huge market and opportunity to really grow into. Every tech or SaaS business out there that hires a salesperson, will hire a post-sales account manager, or even a technical pre-sales engineer. Both areas that I cover.
Sphere was built on relationships in the marketing and advertising technology world, giving us an extensive 'black book' of senior contacts here. To give you examples, relationships in this area allowed us to work with the likes of Facebook, Apple and Amazon. It's this network of clients and contacts that's giving me a great warm start to the new role and what will help me make it a success.
It's also currently an untapped area of Sphere, meaning that I can build a team in the direction I want, and at as fast a pace as I can grow the market!
Why I did it
For me, moving into management and having the autonomy to build a market and a team in the direction that I choose is one of the main goals of my recruitment career.
That, and being the top performer and having the top performing team within the company.
Moving into this area, gave me that opportunity straight away to build a market in an exciting, challenging but lucrative market that I can put my stamp firmly on.
It's also a chance to explore a different avenue of marketing and tech business around London – an incredibly fast growing area with some incredible people.

What's next?
A business plan has been put in place to track the progress for my team to grow to a top performing team within Sphere with the view to be a team of 3 by Q4 2019. I've set goals with my manager and CEO of when to hire, what clients I want to have strong relationships with and how much of a presence I want to have in my market.
All of this starts with a lot of hard work though, growing the market and my desk initially on my own. Something I am incredibly excited to do! It's been a great start so far, and something I know will succeed at, mostly because I'm too stubborn for it not to… Let's do this!!
Get in touch or drop me a note to find out any more information on me, my story or if you want to find out more about Sphere and the progression opportunities we offer.