Update on our North American Office
14 Sep, 2022
5 mins
And then there were five...Our North American division has grown again! We're delighted to h...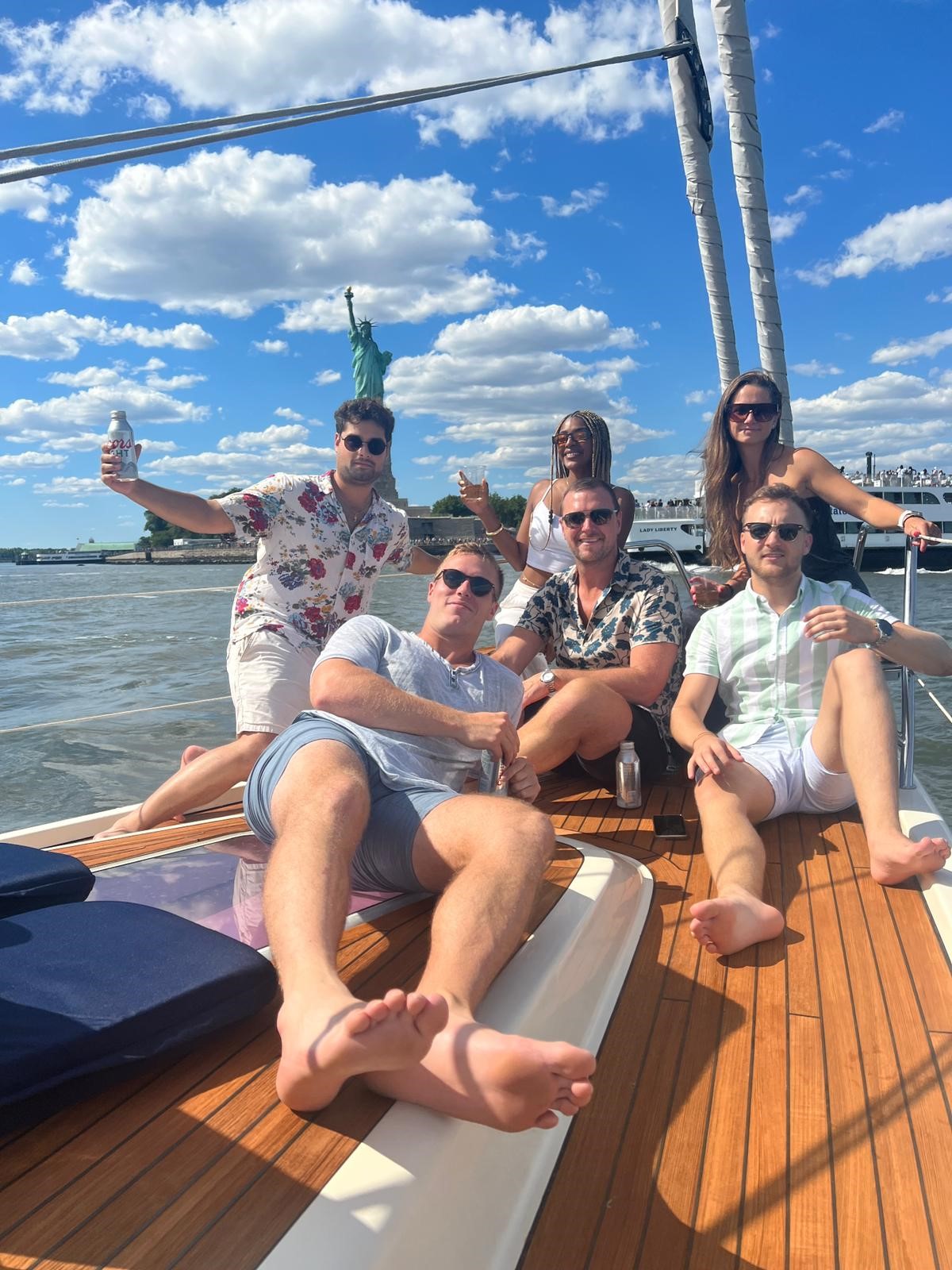 And then there were five...

Our North American division has grown again! We're delighted to have welcome Rilea Fusco into our New York office. Rilea joins us from Syracuse University, having been part of their successful Lacrosse Team (and knowing our very own Riley Larson).

Rilea will be specializing in placing salespeople into Advertising Tech Vendors across the US.
We have some very exciting things ahead of us, including the launch of our US Life in Digital Podcast - subscribe to be the first to hear our upcoming episode with Impact!

We will also be attending the Programmatic IO event in New York on October 17th and 18th. If you're going to be there, please drop our team a note - hello@spheredigitalrecruitment.com

Exciting as the things ahead of us are, it's also a great time of year for some reflection on what we have achieved so far here at Sphere:
Relocated Dan (our VP, North America) to NYC and moved to our first offices at 110 Wall Street
Hired 4 fantastic Americans to help launch our business in the USA
Celebrated 4 promotions across the team
Moved to our new and upgraded offices at 85 Broad Street, with space to grow to 12 people
Celebrated together with our Summer Party on a rented boat down the Hudson
Placed now 50 very happy people into new roles across the USA!
We continue to have great success placing specialists in Sales, Account Management and Programmatic trading roles in New York, Florida, Chicago and Los Angeles with some very happy customers. If you are hiring, we'd love to hear from you.

Click the link to find a link to all our live North American vacancies for Sales, Account Management, Customer Success and Programmatic Traders.