What can a contractor add to your business?
22 Mar, 2018
5 mins
I have recruited contractors / freelancers for nearly a decade, and couldn't imagine switchi...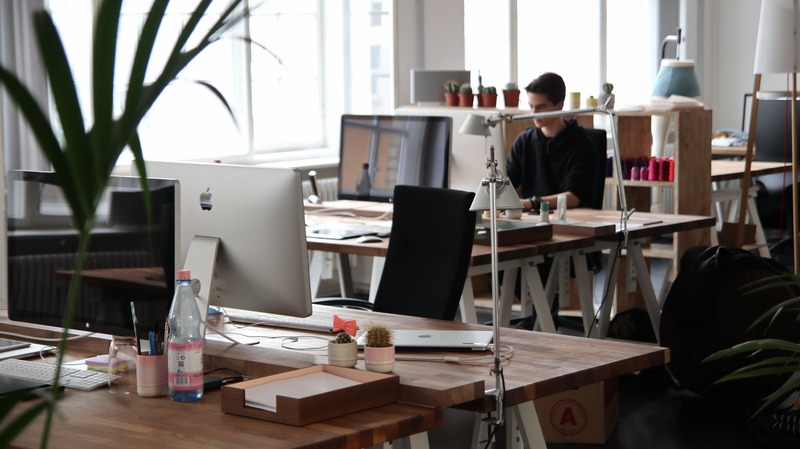 I have recruited contractors / freelancers for nearly a decade, and couldn't imagine switching to recruiting for the permanent side. Working with truly talented people in a very fast paced environment, with super quick, demanding turnaround times on a project basis definitely plays to my strengths and stokes my passion and interest.
The contracts market, and contractors alike, can often be deemed the "poor relation" or the "expensive non-necessity" and I go to great lengths to dispel this notion on a regular basis. Contractors add a huge amount of value to business and they continue to be a growing requirement in today's thriving digital environment.
So, what can a contractor add to your business?
1. Additional expertise
Often we get asked to find contractors for clients to provide a skill set that is not currently retained in-house. Or recruit a skillset that is needed for a one off project, hence a perm hire is not an option- i.e. a digital agency working with a client on an EPiServer project, when all other clients they have are Drupal focused… hence the Thursday call "Bex we need an EPiServer Dev to start Monday for 6 weeks". Being able to scale up in a flexible way and add extra skills and knowledge to a team on a case by case basis is invaluable to ensuring projects are delivered well and on time.
2. Flexibility
Our contractors work on contracts from 1 day to 12 months plus depending on a clients need. On top of which all contracts incorporate notice periods, so there is ultimate flexibility surrounding a contract hire. Contractors are used to having to be flexible, and accommodating.
3. Retention of permanent staff
There is nothing worse for a new perm hire than joining a business who has a large backlog of work... If you find your perfect perm employee who happens to be on a 3 month notice period, who is getting the work done before they start? A contract hire is the perfect way to ensure that perfect perm hire does not start week 1 with a big bottleneck of work. This will lead to a smooth onboarding process and long term perm retention.
4. Contractors do not eat into perm Head Count
We have many clients come to us to say "we need someone ASAP, but we have not got sign off on a perm hire". This is a perfect scenario to hire a temp / contract worker. At Sphere, we work to a client's budget, so if your perm hire is £40k, we can work on a pro rata basis of that, filling the gap whilst you wait for that all important perm sign off.
5. Great opportunity to "test drive" a candidate
As clichéd as it sounds, you wouldn't buy a car without test driving it! Candidates are very in tune with how to interview, often clients only get a real representation of a candidate's ability in a role once they are actually in it, doing it day to day. A popular option for our clients is hiring a candidate on a temp to perm basis. It works both ways- the candidate gets to experience your culture, work methods and clients get to experience a candidates' ways of working, team fit…… meaning both parties start the perm process 100% sure and committed- now that's going to enable long term retention!
Many companies see expensive pound signs ringing like alarm bells when it comes to hiring contractors. Granted contractors can command a bit of a premium, but that's because... they offer a premium service- extra skillsets, flexibility…and have the uncertainly of clients wrapping up their contract with a day or a weeks' notice. The value add from contractors is clear to see, the cost of not having them on site pails into insignificance compared to the cost of losing a client as a project is not delivered well, or the cost of losing your perfect perm hire because they are quickly frustrated by joining a business who is behind on delivery schedules. I have loved every minute (well nearly!) of the last 10 years recruiting some of the best freelance talent in London.
I have a network of truly professional, creative, digitally savvy, gifted contractors, many of which I have used time and time again. I especially love seeing contractors I placed years ago grow into very senior roles in industry. I love hearing feedback from my clients in terms of how contractors helped them out of a hole at short notice, and I really enjoy my contractors showing me what they are working on just now.
These contractors play a key role in supporting and driving the UK Digital, Tech and Creative industries, so take a bow contractors- we salute you!
Bex Hudson
For more information on how contract can work for you please take a look at my profile of get in touch on bex@spherelondon.co.uk or call on 0203 728 2973.