Why have a 'why'
19 Jan, 2018
5 mins
After watching a blood pumping boxing film over the weekend, I decided to take the plunge an...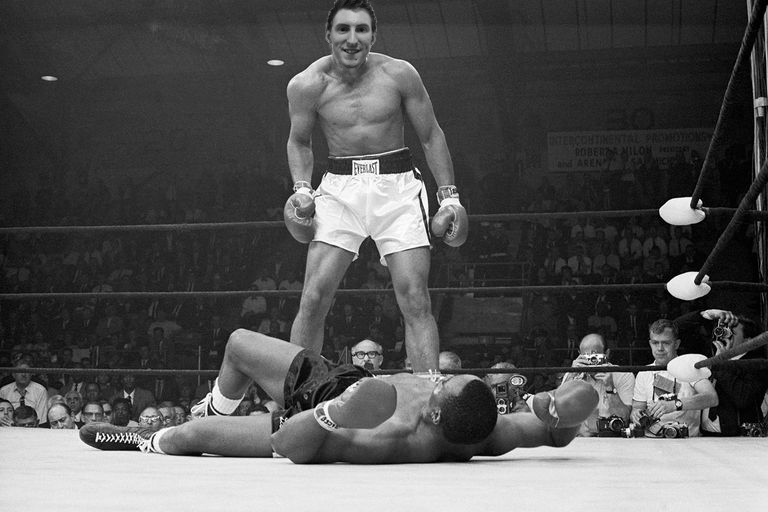 After watching a blood pumping boxing film over the weekend, I decided to take the plunge and spontaneously signed up to partake in the increasingly popular White-Collar Boxing. Some may call it brave, others may call it stupid but whatever you'd label my sudden burst of impulsivity, there's no denying it's adventurous and exciting.
I am certainly not a morning person, as many at Sphere can testify to. So what will make me get up at 5.30am on Wednesday mornings to repeatedly get hit in the face in training? A purpose. An end goal. A 'why'. In this case, my 'why' is not getting knocked out in front of a 1,200-strong audience under the spotlights at the Troxy on 6th April. More embarrassingly would be to fail in front of 30 of my closest friends and family who will be watching ringside - losing is simply not an option. If I don't do the early morning sparring, the 10km runs and the numerous sit ups required then I will not be allowed to compete, let alone win.
Most importantly, my biggest 'why' for fighting is to raise as much money as possible for the NSPCC, which all the flashing lights and bell ringing is in aid of.
Working towards a goal is not just about the pot of gold at the end of the rainbow, but the journey along the way. Although I may have tears in my eyes after my first black eye, or feel I've hit a wall 6 weeks into my training camp, I will have moments of small successes that I will celebrate where everything falls into place; I may have just learnt to perfect the killer uppercut, or managed to survive a long run without feeling like my lungs are going to collapse. The small victories are always worth celebrating – if you do something good and achieve a goal make sure you treat yourself to maintain your motivation.
As I've become older, and debatably wiser, I have learnt that you always need a 'why' in anything you do; otherwise what will give you the inner fire to go and do what you do day in, day out? Whether that is sport or your job, or anything for that matter, think what matters to you. Do you do your job and really push yourself as you want to get promoted to a certain level by a certain age? Do you work in a sales role and want to earn enough commission for a deposit on a house or a shiny new car?
If you are looking for that next step in your career, your 'why' could be a cool new senior job title, a big bump in your salary or to work for a world-renowned brand such as Amazon or Apple. Having the end goal makes those small bumps on the job search journey worth it, and will continue to internally motivate you to prepare the best you can for interviews, tweak your CV or plough on after a rejection.
At work, I had a purpose – I wanted a certain promotion within a timeframe. Some of you may have received emails from me very late in the evening, or even the weekend – this was my inner motivation in action to make sure I achieved my 'why'. If you have a target to shoot for and remind yourself regularly, you can use that feeling of achievement to drive you through the tougher times.
What is your why? What do you want to achieve? What do you want to acquire? For the past 3 years, I have written 15 personal goals of what to achieve that year, and even the action of writing them down and checking them monthly helps me to focus when my judgement can be clouded by the hecticness of the day-to-day working life. It helps motivate me to do what I do every day; finding people their dream job and achieve their own 'why'.
Come up with a why, and enjoy the ride!
If you are looking for your next step in your career, please take a look at my latest vacancies.