An honest review of being in lockdown
27 Apr, 2020
5 mins
With so many companies and individuals adapting to a 'new normal', we are sharing some hones...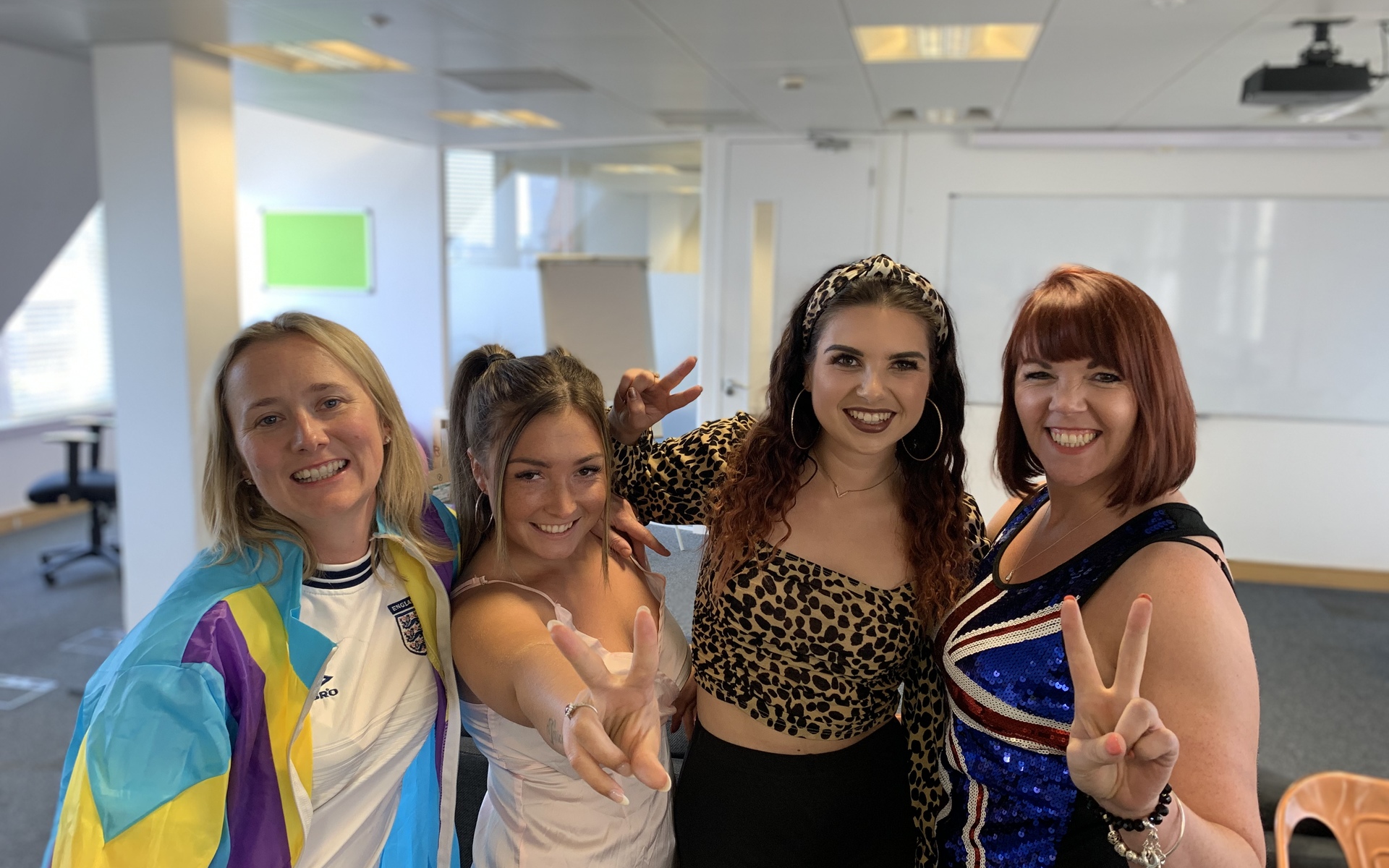 With so many companies and individuals adapting to a 'new normal', we are sharing some honest stories from our amazing consultants as they readjust to life during COVID-19.
This week, we caught up with Rebecca [Bex] Hudson about her experience since lockdown: from working the contract market, being an advocate for mental health, and navigating a workweek with a partner on furlough when you're still working full time.
Mindset
I've had to switch my mindset to taking longer-term view; Working a contracts desk, everything I have ever know has been right here, right now, working fast, and getting immediate results. It's been a real shift to focus attention, time, and efforts on longer-term successes.
Before the pandemic, a good week for me would be based around finding roles for my candidates, supporting businesses' growth, and giving the people I interact with exceptional service. Now a good week is still about giving people exceptional service, but the measures of success are not finding people jobs, it has become more speaking to people and showing you truly care (which anyone who knows me, knows I do genuinely care).
Things like offering any help and advice in a professional capacity you can, being a voice of compassion and understanding. I've seen a lot of CVs, and a lot of portfolios, I know what clients like, and what makes a good application. I've been sharing a lot of these sorts of insights recently, and enjoy hearing about how people are doing.
Discipline
Since working from home, I've had to be strict about sticking to a plan around my working day- getting up, showered, dressed as I normally would for work, and maintaining a routine (not getting distracted by Netflix or the garden, or chores or anything else).
More recently, with my other half went on furlough, with me still working full time from home. I've had to be super disciplined; blocking off a core workday, and breaking that down into bitesize chunks with good breaks. Luckily my other half is also super disciplined, so we do not distract each other, but it is easier said than done!
Feeling of loss
When my other half volunteered for Furlough for 3 weeks, I felt this weird sense of loss and worry.... even though she was happy and embracing being paid in full (her company top up the 80%) for 3 weeks leave. I still worried about whether she was actually ok, and how it would impact her mentally more than anything. Whether furloughed, or around people who have been furloughed the sense of "loss" is normal.
Annoyance
I was also a bit annoyed – which is so stupid, in the grand scheme of things; Then I hated myself for feeling annoyed. Then I hated myself more for not being self-compassionate enough. I've come to realise these feelings were normal and this was a complete waste of a few hours of brain space but I admit it, I did think "I hope all our weekend jobs don't get done in the week now..." and "I'd love to be exercising when I want to..." and "3 weeks full pay to do nothing, so unfair...". I soon switched out of it, as it's totally ridiculous, but it's also natural to go through these cycles of completely mixed emotions during a challenging time. I think it's important that we're kind to ourselves and allow for these emotions - don't be too hard on yourself!
Responsibility
When people were furloughed in my office, I felt this overwhelming sense of responsibility. Responsibility towards them and making sure things were well handled. I wanted to make sure we come out the other side of this in the best shape.
I felt a huge sense of responsibility towards my customers, both clients and candidates, and their wellbeing and career opportunities. I have found 13 people jobs in the weeks we have been working remotely, and nothing pleases me more than knowing I helped those people secure income for the next few months.
"The actions I take now will impact people in some way and that is a responsibility I love to bare."
Naivety or Positivity
I've felt this sense of "some good will come of this horrendous situation" and I am still undecided if that is positive, naïve, or downright stupid(?!).
Things that give me hope are that we are learning as a society to be more accepting of one another, more grateful, more appreciative... will we be like this when this is all over?
"I am hopeful that businesses will embrace people's individual needs around flexibility, space, time and I believe that the businesses that do, will bounce back the best."
I am hopeful that as much as we have all struggled with the crash, we are all going to really enjoy, embrace, and benefit from the ride back up. I really hope I am not being foolish in thinking that, it is these thoughts that see me through the bad days.
Write-offs!
...on that note of bad days, it's ok, to just "write a day off". You are better off doing that sooner and resting, recharging, than fighting it. Take a you day. Write it off.
Photo from Bex's birthday in lockdown (which should have been in Barbados but the Island life came to the living room instead!)
Opportunity
I have been trying to use this time as an opportunity; an opportunity to spend more time with my wife, an opportunity to connect on a deeper level with my customers, and an opportunity to actually getting the garden done! I've been wanting to make homemade pasta for years, and thanks to receiving a pasta roller as a lockdown birthday present on Monday, that opportunity will come this weekend.
For some, this pandemic has hit them the hardest and I can't stress enough that seeing this as an opportunity comes from a place of privilege from being financially supported and healthy, but if you're in a similar situation to me, with a roof over your head and a healthy body, then try getting your mind healthy too.
It's taken me a long time (like years...) to get to the point of being able to process these thoughts, emotions, and learn how to channel feelings in a good way. The businesses that will do the best in all this are not only the ones who are customer focused to their core but the ones who give their employees the tools, coping mechanisms, time, space and flexibility to be able to process a rollercoaster of emotions in the best possible way.
Please reach out if you want help on that CV or portfolio, or if you need someone to talk to during his rollercoaster of a time.
Rebecca Hudson-Dowdeswell
Senior Business Manager
Email me: bex@spherelondon.co.uk