Best in class sales training
16 Dec, 2020
5 mins
Each year, Sphere hires new graduates and junior people into our business and they...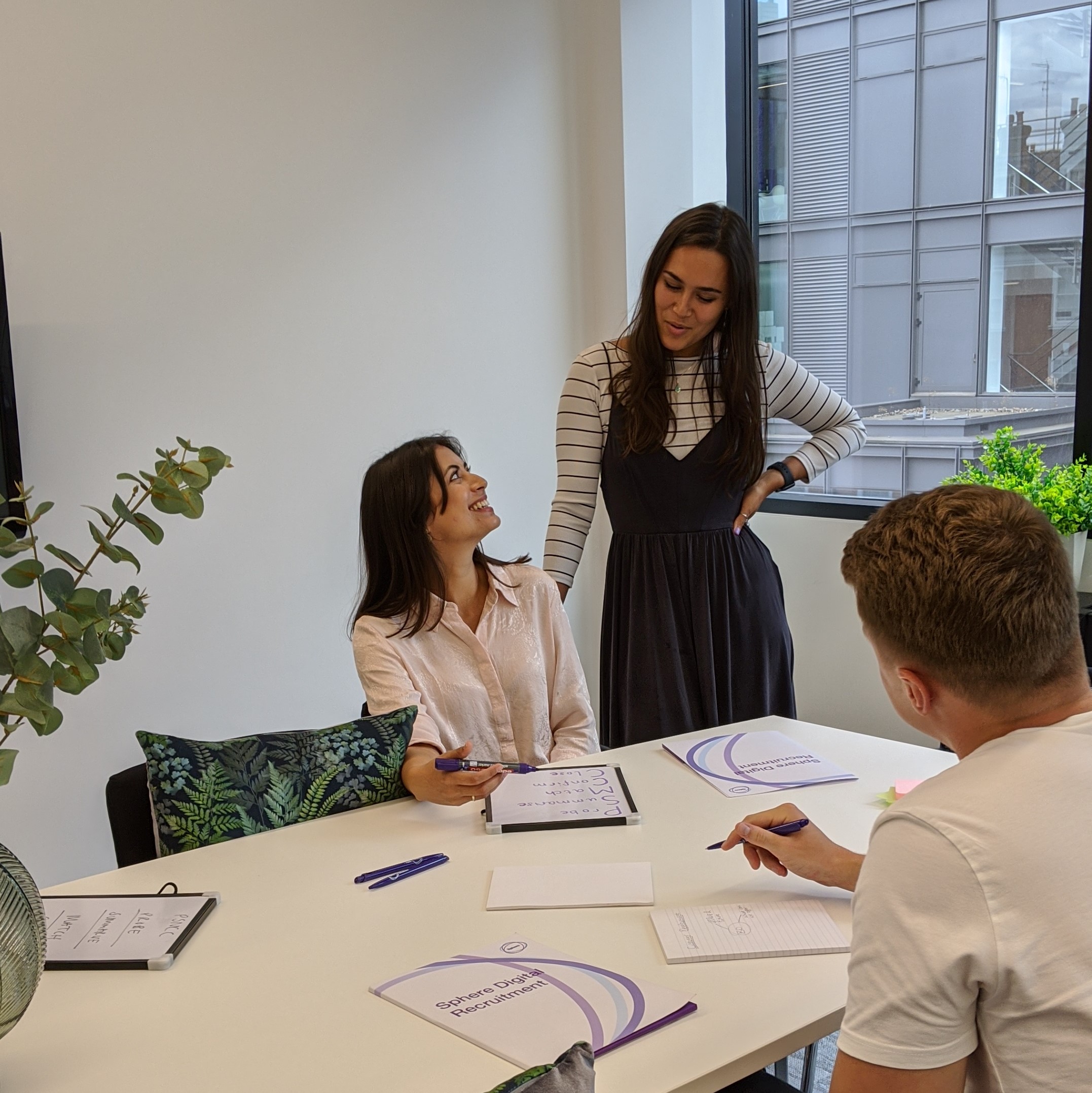 Each year, Sphere hires new graduates and junior people into our business and they undertake the internal sales academy training; many of these graduates are now running successful sales teams, building on the skills they learnt in their training.
This year we made the exciting decision to offer this service to external clients...
We spoke with the academy's lead trainer, Jamie Cox, about what the training has to offer.
Jamie is the Senior People Manager at Sphere Digital, having joined 7 years ago as a consultant working in the analytics space, she successfully grew this division and was promoted to Deputy Manager in July 2016.
In 2017, Jamie moved into an internal role to nurture and grow the talent we hire and she is responsible for Sphere's learning and development.


​

Jamie, it's been an unpredictable year for many, why launch the Sales Academy now?
"Sphere prides itself on hiring young people, giving them great training and allowing them to carve out a brilliant career for themselves and we want to support other businesses in doing this also."
"It's hard to ignore what is in the news – we know that young people are going to struggle to find employment and this really is a shame as young people are such an asset to any business! At Sphere some of our most successful consultants joined us as graduates, some now sit on the leadership team and are managing their own teams. If we can help other businesses by giving their new hires the skills and knowledge to be successful, then we want to help."

How are you working with businesses?
"We are currently in the early stages of delivering the training to our clients, as such, we thought this would be a brilliant time to offer it out to businesses for free when they hire through our Future Talent team."

Can we still expect to receive training this side of Christmas?
"Yes! Our first delegates will be joining me virtually in November. Over the course of 24 bespoke sessions, that suit the needs of each business we represent, we will learn everything needed to build a successful career in sales." Read more here.

To make the most of our introductory free training and find out more about how the Sphere Sales Academy can support your team, call us or email to speak with our team:
Email salesacademy@spherelondon.co.uk / Call on 0203 728 2973
Jamie Cox