Europe's Salary Guide for Marketers
28 Apr, 2022
5 mins
Vanessa, Senior Consultant on our European team, gives insight into the marketing industry a...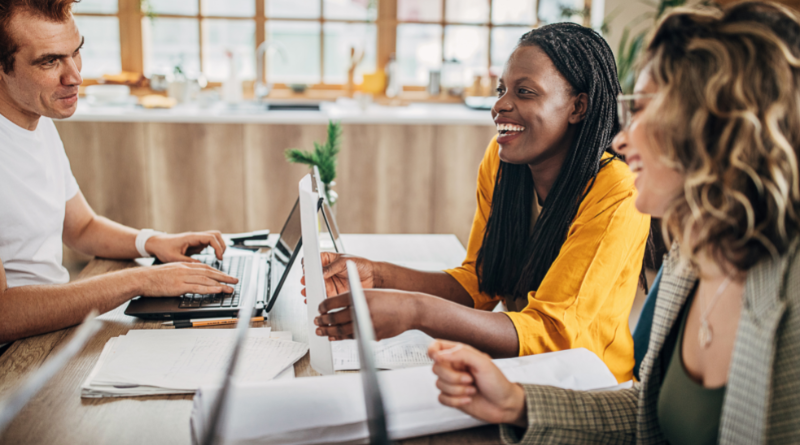 Vanessa, Senior Consultant on our European team, gives insight into the marketing industry and shares the key takeaways from this year's salary survey…
In 2021, we saw an abundance of roles come up in the market with an increasingly unprecedented number of candidates searching for a role across the digital sector, especially within marketing. Throughout this blog, I will cover some of the key areas from this year's salary survey and share my thoughts on how this year's market is shaping out to be.


Satisfaction
For those working in marketing roles, salary satisfaction has dramatically improved as 42% were 'satisfied' and 10% were 'very satisfied' (compared with 36% 'satisfied' in our 2021 report and 6% 'very satisfied'). I think clients are becoming more aware of how competitive the market is and so they have increased their salary packages to be more in line with this year's market.
Candidates have more than one offer ongoing at any given time and can be available for a short amount of time, as little as a week before being snapped up, so companies are aware they need to be relevant and competitive.


Why did marketers leave their last role?
Lots of companies are trying to be relevant and appreciate that an employee wants to join/stay in a company for longevity. Therefore, mapping out clear progression within a company is super important and clients are learning to see the importance of this and are starting to promote from within. 34% left their last role due to a lack of progression opportunities in 2022, this is an increase from 29% in 2021's report.
Lots of high growth tech start-ups are focusing on an employee-first approach and trying to make the workplace as agile and comfortable as possible. Poor work environment/culture is why 33% of marketing employees left their last role. This is continuing to rise from 28% in 2021 and 18% in 2020.
This means focussing a lot on developing working environments and culture to remain attractive from within but also from the outside, to attract new joiners. I feel like many companies are mirroring the 'Google' workplace of a good work/life balance. Also, with more home office, companies are trying to integrate a 'homely feel' into the office.
23% want better or increased pay from this year's survey, this is based on companies wanting to focus on retention of their employees as they are aware of the competitive nature of the market, and that their employees could be receiving more attractive packages/salaries elsewhere, for the same role.


How jobseekers found their roles in 2022
More candidates are becoming aware of the power of LinkedIn as 32% of marketing specialists found their roles through this platform. A better understanding of what recruiters do, especially in Germany where there are less agencies.
Recruiters contact potential candidates on LinkedIn and so they engage with the platform more. It is also easier to what jobs are being posted/listed from companies they may have on their radar.
People are seeing the benefits of applying to a job through recruiter support, as they maintain close contact throughout process and provide guidance, plus they help manage awkward conversations that can happen around the offer stage.
Therefore, 30% of individuals applied through a recruiter or Head-hunter to ensure a smooth process. Recruiters will also match relevant job roles to their profiles, so it saves them a lot of time and energy applying straight to jobs via job boards, etc.
Using referrals and personal networks for finding a new role is increasing, this year 16% found their roles through this – especially in berlin as the Digital Marketing tech scene is very small; everyone knows everyone. I find that at a lot of C-Level hires, if the candidate is not interested, they will immediately recommend someone they know that is a fit for the role.


What marketers are claiming is the most important factor in their job search
People are very aware of their worth, especially based on how competitive the market is; it allows employees to compare their salaries and benefits amongst others working in the same field across the industry.
Salary & bonus is a motivating factor when changing jobs as it demonstrates how much a company can offer/do even before they have proven themselves in the role. 79% of marketers favour salary and bonus to be their most important factor when looking for a role; up from 9% in the previous year. This can be seen as a motivating factor for those working in this industry to make the move.
Culture comes in second for 'very important' at 64%, it is a very important factor for marketers, especially with home office and hybrid models being introduced as people now have the choice to work from home – so if they are going to move to a new role, they also want to ensure that the office culture balance is right.
Progression is a huge motivation for candidates as half of the respondents we surveyed consider it to be 'Very Important'. Progression demonstrates a clear roadmap of what employees can achieve in the role; this and transparency allow the person to be aware of what kind of position they are stepping into and how they can learn and develop their skill sets.
If you are looking to find out more about this industry and how the rest of your benefits compare to others, download your copy of this year's salary & benefits survey via our homepage.
Additionally, if you are looking for opportunities in marketing across berlin or Europe get in touch with Vanessa - Vanessa@spherelondon.co.uk