Supercharging ad campaigns with AI
07 Nov, 2023
5 mins
Where AI is concerned, marketers and creators are understandably cautious about how fast tec...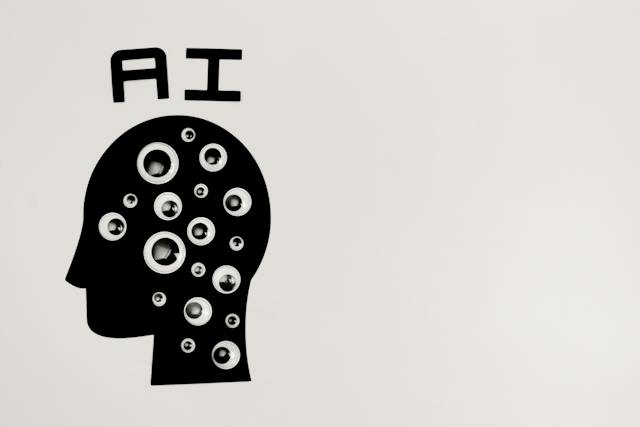 Where AI is concerned, marketers and creators are understandably cautious about how fast technology is moving. But at the same time, they could be missing out on some big wins when it comes to time and efficiency.
In our latest episode of Life in Digital, Automated Creative Global Head of Creative Strategy Amy Wright discusses how AI is empowering marketers to improve the performance of campaigns in-flight, among other applications. She also charts her history of embracing disruptive technology and details the rise of intelligent platforms in a working context.
As Amy says, "it's really exciting to see how smart tech, in such a short space of time, has gone from being a novelty play to a central part of my day-to-day work."


The benefits of embracing AI
Fundamentally, AI can be used to build better systems and enable team members without a particular technical skill set to do something they might otherwise have to outsource to another team or external contractor.
"Outside of adtech, AI is a tool that can empower communities that have traditionally been disenfranchised," says Amy, comparing its potential impact to simplified website building technologies. "It empowers people to set up their own business and do things they would not have been able to do with more traditional power structures."
Although she recognises the idea of AI can be overwhelming for some, Amy argues that marketers need to get behind the technology and use it to empower their work, or risk being left behind. Incorporating intelligence to elevate campaigns, Amy suggests, is the way forward - as she and her team highlight in their latest insight report Compounding Creative in Q4 2023 and Beyond.
Automated Creative has creatively optimised six billion impressions for some of the world's big brands, and AC research shows that if marketing teams miss the opportunity to leverage AI for tasks such as creative optimisation, they could be wasting a huge chunk of their valuable ad budgets.
"For conversion campaigns, we see an average reduction in CPAs of around 53%," says Amy. "So this is really significant - so significant that marketers need to ask, can I afford not to be doing it?"
And we're not just talking digital. As Amy explains, "one of the biggest misconceptions is that online campaigns cannot drive offline sales. Obviously, when running an online conversion campaign, there's a really clear metric to prove its worth for D2C and ecommerce brands. But we work through the funnel - so we do awareness campaigns for brands, as much as we do conversion campaigns. And a big part of that is offline interactions."
Combining brand awareness campaigns with tentpole events such as Cyber Monday and Black Friday - as well as using AI to continually optimise those campaigns as they run - will be key as we head into Q4, she suggests. Marketers who do implement in-flight optimisation can enjoy uplifts of around 17% added media value on top of their spend.
"If I was to walk into a room and ask the CMOs: 'would you like an extra 17% media budget for free, without doing anything?', you can imagine the response."
Given the level of competition in today's digital world, it's important to make sure campaigns are original and can be differentiated from all the other noise. But the benefits of AI don't just lie in iterating campaigns or ads, as it can also be used within an organisation to unify systems and processes.
"We're not just solving ad problems - we're actually unlocking business growth. Because when it comes to optimisation - rather like the Henry Ford analogy - what we're not doing is making a faster horse. We're creating an entirely new model of working, an entirely new agency mix and role. In other words, we're building the first automobiles."
Automated Creative also uses digital platforms, enhanced with AI, to bring its own teams together, as well as providing efficiencies in how they operate and communicate with clients.


It's not just the tech - it's how you use it
One common misconception is that AI is replacing humans or certain skills. What Amy and her teams have identified is that the technology can complement the skills of marketers, with the creative driving the campaign, and AI optimising. The benefits, meanwhile, include everything from ad creative (colours, messaging etc) to the context of the ad placement (how it aligns with surrounding content).
In Q4, it's important for marketers to think about what is and isn't working and understand how AI can help rewrite and rebuild in order to improve campaigns. For many, Q4 represents the highest spend - think Black Friday and Christmas - and so it's imperative to meet KPIs, and for creators to be bold and try a new approach.
"It's about acting smart and not leaving it too late, getting in before your competitors start to catch on. There's an array of tools available and new features coming online all the time; planning tech, text generation (ChatGPT) and even automated production. It's about finding the ones that work best for the campaign and/or the brand, and allowing time to learn with the AI."
You can find the full episode and more on our Life in Digital podcast. To find out more about optimising your ads with denting your media budget, visit Automated Creative.