Video interviews a simple how-to guide for candidates
25 Mar, 2020
5 mins
As COVID-19 continues to spread, companies are increasingly adopting alternatives to in-pers...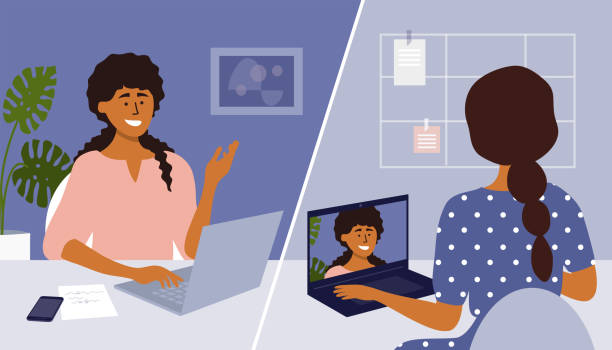 As COVID-19 continues to spread, companies are increasingly adopting alternatives to in-person job interviews which has accelerated the use of video-interviews.
We already know video interviews save time and save money, but how can you ensure you're getting an experience of interviewing that helps you and your interviewer envision you working together without the human-to-human interaction?
This week saw announcements from tech giants Amazon, Facebook, Google, and Intel that they have moved some job interviews and interactions online, and many other businesses will inevitably follow.
Here's a simple how-to guide on video interviews:
Even if you're a tech-savvy person, you should prepare as thoroughly for online job interviews as you would in-person meetings.

1. Have you tested your technology?
A few days before the interview, do a technical trial run to make sure your equipment is working properly. Download any apps or plugins you'll need (ask your interviewer what they will conduct the video interview over).

Whether you're using Skype, Zoom or another video interview platform, make sure you have a username that's professional, just as you would with your email address or social media handle.

Check that your computer's camera, microphone and internet connection are working. Do a trial run with a friend or family member, so you have ample time to adjust if any of your equipment or software is malfunctioning.
2. Technical checklist
If you're using a laptop or tablet, make sure it's fully charged on the day of the interview.

Pick a spot that has strong Wi-Fi.

If you're using a tablet, find a way to keep it stationary. Otherwise, the screen may appear shaky if you're holding the device. Avoid using a smartphone for video interviews if possible.
3. Are you in your PJ's?!
If you answered yes… then get changed now! Dress as you would for an in-person interview from head to toe.
Not only will dressing appropriately come across professionally over video interviews but doing so will make you feel more confident.
Bonus Tip! Wear your interview outfit during your trial run so you can get feedback from your friend or family member about how it looks on screen.
4. Prep a distraction-free video interview
Choose a location that's free from the distractions of children, flatmates or pets. We know this can be tricky when families are social distancing together but if possible, ask those people to give you space and a quiet environment while your video call is taking place (easier said than done?!). If this isn't possible, take the time to explain to your interviewer, they will understand!
Hang a sign on the door asking package deliverers not to ring the doorbell.
Many of us are taking these following steps anyway in light of COVID-19, but for other reasons, if these scenarios are still available to you, avoid public places such as coffee shops or courtyards which can suddenly become loud. Similarly, steer clear of libraries where you could be interrupted and asked to quiet down.
Make sure the background is free from clutter and embarrassing items like laundry piles (queue story of underwear in the background...). Set up lighting that's bright but not glaring, illuminating your face from the front. Natural light is best.
Turn off email, text and social media alerts, software updates and other notifications that may show up on the screen during the interview. Turn off programs that might interfere with the webcam and close unimportant browser tabs.
5. The early bird catches the worm
Log in five or 10 minutes early so you can be calm and centered when the video interview begins. Print out your CV or have it easily accessible on your screen, along with the job description and any points you want to make, or notes you've taken about the company or position. You won't want to read from the pages but having them to hand can take away some stress.
As always, expect some of the following common interview questions, including:
Tell me about yourself.
Why do you want to work here?
Why are you leaving your current job?
What are your weaknesses/areas of improvement?
What's your expected salary?


Read more on what to prepare before an interview, here.
6. Maintain good eye contact and body language
The key here is that without face-to-face communication, it's even more imperative to build a strong connection with your interviewer, albeit, virtually.
It's easier for your eyes to wander when the person you're talking to isn't in the room. Maintain eye contact by looking directly into the camera instead of at the screen or at your own photo. Make sure your face is centred and try not to move around. Keep good posture, sitting with your back straight, feet on the ground and arms resting in your lap or on the desk, this will exude confidence.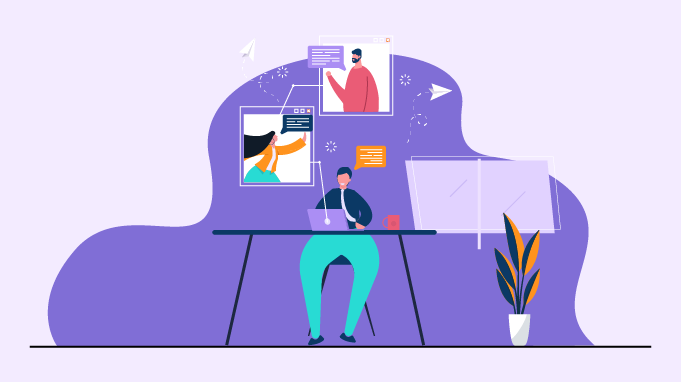 7. Project and pause
Project your voice. Check your volume controls and speak clearly so the microphone picks up your voice and the interviewer doesn't have to strain to hear you (this should also be tested at the same time as when you did you technology prep with a friend/family member).
Digital connections can sometimes be delayed: to avoid talking over the interviewer or having your first few words cut out, let the interviewer finish the question and then pause for a few seconds before delivering your answer.
8. Close the video interview by sharing your appreciation
Just as you would with an in-person interview, thank the interviewer for the opportunity. And follow up with a post-interview thank-you note within 24 hours. In your note, briefly reinforce why you're interested in the job and why you'd be a great match for the role and company. Think about adding something that you and the employer discussed while getting to know each other that will make the thank-you message more personal.
If you take the time to prepare your answers and follow these video interview tips, you're more likely to make a strong impression and hopefully, secure a job — or at least another video interview.
Looking for more job interview tips? Here's how to shine in an interview using the 'STAR' technique.
If you have any questions, please don't hesitate to get in touch over email: hello@spherelondon.co.uk