A Day in the Life of a Placement Student in Recruitment
27 Oct, 2021
5 mins
My first month as a placement student in Sphere...16th July 2021, 7:30 am: 'Hi Andrea, ...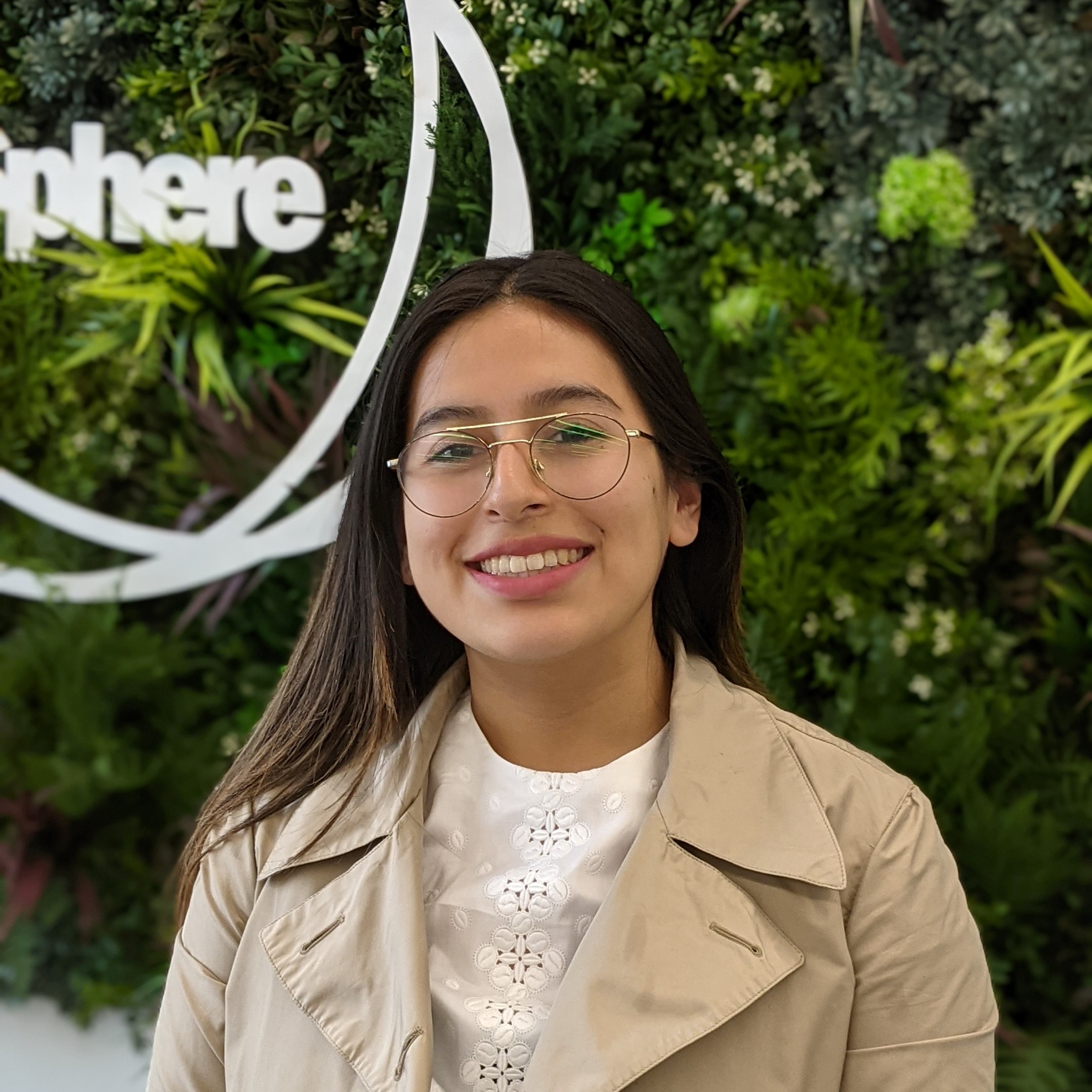 My first month as a placement student in Sphere...
16th July 2021, 7:30 am: 'Hi Andrea, I have very exciting news…' This is exactly how my journey as a placement student for Sphere Digital Recruitment started.
I had done previous research on recruitment and Sphere itself, but I could never have imagined how much of a rollercoaster this experience would be.
I started on the 20th of September and luckily, I was joining the company with a group of 9 recent graduates who were as new to recruitment as I was.
To be absolutely honest, walking into the office the first day was quite scary. I could not stop asking myself if I would do a good job or if I could achieve all expectations they had of me. However, since day one we were fully supported and trained on the essential tools and skills we needed to develop to become the best recruiters.

What shocked me the most was realizing how fast I was learning. By the end of my first week, I had already developed a good understanding of the markets we recruit into, how to approach clients and candidates, how to sell roles, how to navigate job boards and how to provide the best recruitment service in general. Obviously, the training had done its magic but having the chance to join the Future Talent desk was also a big part of my development.
This team is a bit different because instead of placing experienced candidates, we place recent graduates into a variety of roles so the skills we look for quite different from what other teams in Sphere are looking for. Yet, I could not be more grateful to be part of this group because my manager Sam as well as my colleagues Natasha, Grace and Charlotte were always there to answer any questions I had and to check on me in general. I remember that one of the first things my manager told me was: 'If there's anything you need, and I mean anything at all, just grab me and we can talk about it'.
Apart from getting support from my team, everyone in Sphere was super welcoming and nice. From the CEO to all the people from other desks, everyone showed interest in meeting me, knowing my name, the team I had joined and how I was finding it so far. Also, each Thursday every team in the office goes out to have a drink which was a good chance for me to meet everyone and feel more like part of the Sphere family.
The following weeks, the training continued but it was the moment to get hands on experience and start sourcing candidates and making calls. The first call was as terrifying as I had expected, and I forgot to ask many of the questions we had gone through during training. Nevertheless, as the calls continued and I had the chance to shadow my manager and colleagues as well as get feedback from them, the stress slowly went away, and I started building more confidence on the phone.

As I started having more responsibilities, I also started making the first mistakes like not asking for essential information or not choosing the right candidates for the roles we were trying to fill. My manager helped me a lot in this process, she was always honest about what I was doing wrong but also congratulated me on every little step I was making. Getting this constructive feedback was, and still is, my biggest source of learning so my advice to anyone going on placement like me or anyone who's new to a role is: do not be afraid of making mistakes, accept you did something wrong and do better the next time.
Overall, this first month has been crazy but in a good way...
There was lots of training, lots of stress, but also lots of rewarding moments like registering good candidates, meeting my weekly goals, and building new friendships.
I think going on a placement year is a unique experience and even more if you choose to do recruitment, you have to work hard and be ready to step out of your comfort zone. Nevertheless, joining a company with such great culture like Sphere made the transition between university and work very smooth so, for anyone considering pursuing a career in recruitment I think there is no better place than Sphere Digital Recruitment.
If you're looking for a career in recruitment, send your CV to our Talent Manager, Amy Wright - amy@spherelondon.co.uk