Scaling at pace across North America
Our relationship with StackAdapt began in 2022; the business needed to grow its sales division across North America, at scale and quickly.
StackAdapt wanted to double in size that year and partnered with our New York office to find remote sales people all across the US. Our specialist recruiters were able to secure 14 sales hires in a 2 month period to join remotely.
"StackAdapt is the self-serve programmatic advertising platform (DSP) used by the most exceptional digital marketers."
Riley was absolutely wonderful to work with! I was a little apprehensive at first, as I had never worked with a recruiter before but I am so glad I did! Riley was an invaluable resource to have throughout the entire interview process. His expertise and insight into what to expect made my experience a breeze. It is so helpful to work with someone who is truly in your corner and can act as your advocate from start to finish.
Hiring at volume in a short time scale
StackAdapt needed to hire great agency sellers in a short time scale. Our team worked closely with them to find mid-level agency sellers and, in 16 short weeks, were able to secure 14 sellers with Stackadapt.
The team's tenacity to find sellers and keep up with the demand was evident in the ratios of 1.2 jobs briefed to placement, meaning the team is filling every role they are briefed on.
StackAdapt worked with our team on a contingent basis. Sphere was in constant communication, agreed on a process that would enable them to hire at scale and firmed up timelines in which we needed to deliver. We worked with them relentlessly and it paid off - StackAdapt were presented with 57 quality candidates that met their requirements from states across the US that could work and be onboarded remotely.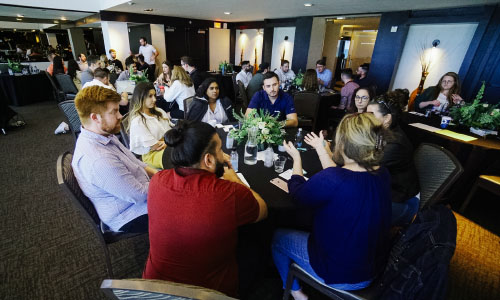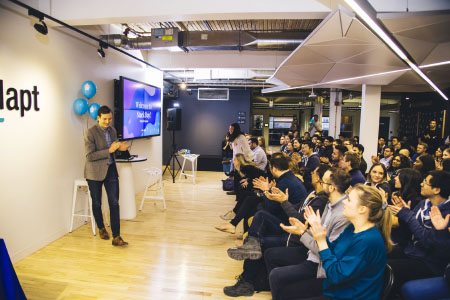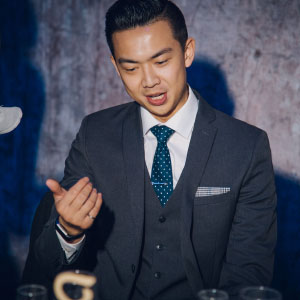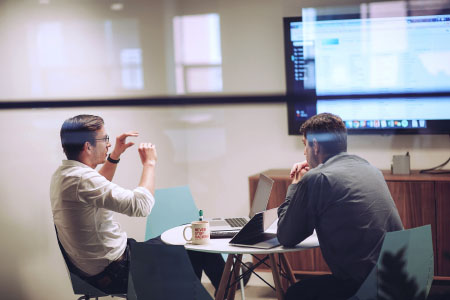 The results were brilliant - 14 sellers in 16 weeks.
The team's ability to go to market, amplify StackAdapt's brand and find incredible talent is clear and our team had so many recommendations from people who went through the recruitment process with us:
"It was a pleasure working with Riley when joining StackAdapt. He was always very prepared and professional throughout the entire interview/hiring process. Riley was very transparent across the board and he made finding a new position easy!"
"Riley was a delight to work with! He worked with me in the interview process every step of the way. His expertise and passion for helping people was clear from the start. Riley is a true professional and I would recommend him to anyone!"

Read some of our other case studies